A Sign of the Times: Digital Signage in 2021
May 06, 2021 | 42Gears Team

Digital signage is an extremely efficient medium of communication, though its use has only been limited to advertising purposes, until now. As businesses continue to adjust to a post-COVID world, they must keep employees safe without disrupting employee workflows. This is where digital signage can make a positive impact.
Digital signage solutions allow businesses to broadcast emergency notifications consistently across multiple locations. With digital signage, organizations can easily update messaging as often as necessary, from the safety of a remote location.
Whether on a shop floor, in an office, or in a manufacturing facility, businesses can use digital signage to communicate health and sanitation protocols to employees as they return to their workplaces.
Let's take a look at a few digital signage uses that have emerged during the COVID-19 crisis.
Ensuring Safety of Employees in the Workplace
Digital signage (and interactive devices that function as signage when idle) can educate employees about standard safety procedures that should be practiced at the workplace. IT admins can play awareness videos in a loop on various devices in warehouses or manufacturing facilities, ensuring that employees on break stay aware of responsible health practices.
Even in hospitals, digital signage can be utilized to help display health, safety, and hygiene-related messages for visitors and caregivers. It can easily be updated with messages as and when required.
Navigating Patients through Wayfinding Systems in Hospitals
It can be overwhelming for patients to find the right part of a hospital when they are in need of emergency care. Digital signage can help direct patients to certain parts of the hospital, such as the screening room. Wayfinding digital signage systems installed throughout hospitals can also help reduce congestion and ensure that patients do not enter restricted areas.
Digital Communications
Companies running essential retail operations can leverage digital signage to minimize contagion risk for customers. Businesses can display product availability, remind customers of product purchase limits, and provide any other information customers need to know. This information can calm customers and prevent panic, guiding them to quickly find what they need, check out efficiently, and avoid long lines.
Queue Management
In stores and restaurants, digital signage can help display estimated waiting times for customers. This can allow the authorities to control the inflow and outflow of customers in these places and restrict large gatherings.
Enabling Contactless Check-Ins
Digital signage can be used at airports, hospitals, emergency rooms, clinics, offices, restaurants, and hotels to enable contactless check-ins, which emphasize minimum touch and minimum exposure between anyone involved.
This helps organizations restrict the spread of Coronavirus.
During the COVID-19 outbreak, many organizations deployed innovative digital signage products to help combat the coronavirus pandemic. For instance, NoviSign Digital Signage has introduced a digital signage kiosk that includes an integrated hand sanitizer. This ensures that the kiosk is completely sanitized and safe to touch.
Conclusion
One of the biggest advantages of using digital signage during a crisis is that admins can instantly update messaging, thereby allowing for real-time updates. Businesses can save thousands of dollars by getting their idle devices used optimally without having to invest in a separate digital signage solution. Businesses looking to deploy digital signage solutions with the aim of enriching the in-store customer experience and driving sales can try SureVideo, a secure digital signage solution from 42Gears. SureVideo is a cost-effective solution and it helps you convert any Android, iOS, or Windows device into digital signage. Devices managed with SureVideo can be centrally controlled and used for delivering targeted content.
Discover other technologies creating an impact
in a post-quarantine world.
Subscribe for our free newsletter
Thank you! you are successfully subscribed.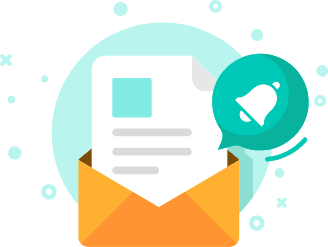 Exclusive News and Updates on Enterprise Mobility!
*

I consent to receive newsletters via email from 42Gears and its Affiliates.
Please agree
*

I have reviewed and agreed to 42Gears Privacy Policy and Terms of Use prior to subscribing and understand that I may change my preference or unsubscribe at any time.
Please agree
Please enter a valid official email