Why You Should Upgrade to Advanced Remote Management Now
Jun 17, 2020 | 42Gears Team

Many businesses (possibly including yours) likely plan to upgrade hardware at some point in the future- but not any time soon, and especially not during a time of quarantine.
However, this may in fact be one of the best possible times to update your hardware and software infrastructure, as the strain placed on the infrastructure is lower now than in the recent past or near future.
Upgrading hardware does not obligate you to stay in an office more often; in fact, the right upgrades can let you stay at home while performing tasks you normally associate with going into work.

SureMDM by 42Gears can now integrate with Intel's Active Management Technology (AMT), which relies on Intel's vPro® architecture. Intel AMT works in conjunction with SureMDM, 42Gears' world-class device management software, to make contactless remote operations as painless as possible.
Together, Intel and 42Gears are able to provide you with Advanced Remote Management on compatible devices, remotely viewing, controlling, and troubleshooting computers below the operating system, at the BIOS level. While standard remote support features help troubleshoot device issues, advanced remote management features let IT admins do much more.
Here are two of the most important reasons why firms that implement Advanced Remote Management benefit in both the short-term and long-term.
Social Distancing Becomes Much Easier
Advanced Remote Management makes it possible to conduct a range of essential maintenance activities remotely. This keeps workers safe, whether or not they are working remotely.
For example, computers that run Intel AMT hardware can be turned on or off remotely- no matter whether they were on or off to begin with. In most situations, if an urgently needed on-site device had been turned off hours prior, someone would have to travel to the office to turn the device on. With Advanced Remote Management, this can now take place in an instant wherever your IT admins are.
Less Downtime Supports Flexible Working Hours
Advanced Remote Management makes it easier to repair devices faster, reducing overall downtime and the amount of time needed to resolve most issues.
Researchers have identified that many workers have shifted from a rigid 9-to-5 schedule to a flexible one while working from home. In most circumstances, workers and IT admins typically work similar hours in the office, meaning admins are on stand-by to fix issues with the core computing infrastructure. When workers are active outside those hours, this is no longer true.
Advanced Remote Management supports full remote KVM (Keyboard, Video, and Mouse) control- so admins can troubleshoot devices quickly no matter where they are so long as they can access the SureMDM central console on their device. This is a win-win for everyone: the more often core company devices function successfully, the more readily workers can achieve better quality-of-life in spite of high stress and uncertainty.
Conclusion
Many aspects of the pandemic may be demoralizing for you and your business- but this is the perfect time to ready yourself for a resurgence. Advanced Remote Management provides immediate benefits for remote workers, while continuing to save money over time as a result of easier troubleshooting and increased productivity due to less downtime.
Explore how SureMDM supports Intel® AMT, to
offer a centralized Out-of-Band Management
solution to customers
Subscribe for our free newsletter
Thank you! you are successfully subscribed.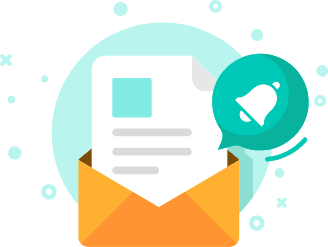 Exclusive News and Updates on Enterprise Mobility!
*

I consent to receive newsletters via email from 42Gears and its Affiliates.
Please agree
*

I have reviewed and agreed to 42Gears Privacy Policy and Terms of Use prior to subscribing and understand that I may change my preference or unsubscribe at any time.
Please agree
Please enter a valid official email