Why Remote Access Software can be a Game-Changer for Businesses
Sep 09, 2021 | 42Gears Team
Remote access software is a blessing in the "Mobile-First" era, where workers use mobile devices in almost every business environment. This includes remote locations far away from the office. Equipping employees with devices provides many benefits, such as increasing worker productivity, reducing costs, and so on. However, using mobile devices has many challenges. Mobile device failure or downtime has always been a pain point for IT teams. Even just a few minutes of downtime may cause industries to lose large amounts of money.
What does device downtime or outage mean? When a device fails to offer its primary functions or deviates from what has been set up by the admins, it is called downtime or outage. There can be multiple reasons for downtime, such as device breakdown, network downtime, device theft, technical issues, faulty handling, password issues, device configuration errors, or update issues.
What is remote access software?
In order to enhance productivity and efficiency in the workspace, especially in remote locations, companies provide mobile devices to their employees. Unfortunately, these devices sometimes stop working when deployed in challenging environments. It becomes difficult for the IT team to physically go on-site to troubleshoot these devices and bring them back online. Here, remote access software helps companies to remotely manage and control the mobile devices present at different remote locations. Remote access software is purposefully designed to empower IT technicians to remotely analyze and troubleshoot mobile device issues from anywhere.
Why can remote access software be a game changer for businesses?
Let's explore how businesses can leverage remote access software in different scenarios:
Better device management
Remote access software empowers IT admins to manage and control all their business devices, apps and data from a central point. Admins can do multiple jobs, including configuring, deploying, and updating apps, plus analyzing and troubleshooting device problems, no matter where the devices are located.
Easy troubleshooting in dangerous situations
Sometimes situations don't allow us to go on-site and troubleshoot devices. For example, in the present COVID-19 situation, it is difficult for the IT team to go on-site and troubleshoot a device personally. Also, sometimes employees work in remote locations, far away from the city, such as hilly, forested areas that are difficult-to-reach. Even in these challenging conditions, remote access works great.
Better team collaboration
Remote access software helps companies to collaborate with teams present in different geographic locations. It empowers teams to remotely access any device worldwide. Teams can share devices and work more closely with each other. This means one user can access different devices (such as Windows, Linux, and Apple devices) at one time.
Real-time training
Remote access software is great for providing real-time training to new employees. Sometimes, employees may find it difficult to understand new technologies and platforms (such as Android, Windows, and iOS). In this case, IT teams can remotely guide the new person to do things easily on his own.
Security
If devices, including employee-owned ones, are being used for work purposes, they might make the corporate data vulnerable to security threats. If a device is stolen or lost, it might put corporate data at risk. In this situation, using remote access software, the IT team can wipe the data or devices remotely.
A robust remote desktop solution - SureMDM
Device downtime or outages have always been a pain point for IT teams and businesses suffer a lot due to this. Remote access software is a blessing, especially in the present COVID situation where physical access to devices is difficult. 42Gears MDM software can be a robust and reliable solution. SureMDM is a highly reliable remote desktop software that works on all types of desktop and mobile platforms. SureMDM offers features like easy file transfer, robust security, process viewing, concurrent remote control sessions, role-based access, and screenshot functionality.
Are you finding it difficult to access
devices in remote locations?
Subscribe for our free newsletter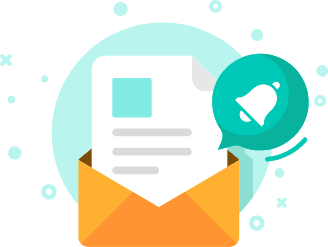 Exclusive News and Updates on Enterprise Mobility!
*

I consent to receive newsletters via email from 42Gears and its Affiliates.
Please agree
*

I have reviewed and agreed to 42Gears Privacy Policy and Terms of Use prior to subscribing and understand that I may change my preference or unsubscribe at any time.
Please agree