Essential Endpoint Management Capabilities To Stay Ahead of Threats
Sep 02, 2021 | 42Gears Team
What is Endpoint Management?
Organizations today need to enable their employees with secure access to business apps and resources on mobile devices at any time from anywhere. But as an organization expands, managing devices and ensuring security becomes increasingly complex. Device diversity, device volume, and the threat landscape often make endpoint management a challenge. So, it is essential for enterprises to implement technologies that can simplify the entire process of managing as well as securing devices. This is where robust endpoint management capabilities come into play.
Why is it Essential to Strengthen Threat Protection within Endpoint Management?
The threat landscape is evolving. Cyber attacks (including malware, ransomware, man-in-the-middle attacks, and data breaches) are becoming intense and sophisticated. Therefore, simply protecting endpoints from threats with traditional antivirus software is not enough anymore. Endpoint management solutions must be capable of analyzing potential threats and preventing them at various levels. This is possible to achieve only if threat protection capabilities are integrated within endpoint management solutions.
Core Threat Protection Capabilities That are Must-Have in Any Endpoint Management Platform
Prevent and protect against security threats including malware that uses file-based and fileless exploits
Wikipedia explains the term malware as "any software intentionally designed to cause damage to a computer, server, client, or computer network". This means the attackers deliver malware through some kind of file. However, there may be certain types of malware that are file-less, that instead use legitimate programs to infect a computer. This insidious malware does not leave any trace and hence is comparatively difficult to detect. For instance, the Equifax data breach in 2017 was one of the earlier file-less malware exploits. So, it is essential that advanced endpoint management platforms have the capabilities to analyze, detect and respond against all types of malware, including file-less malware.
Apply restrictions and manage access to software, scripts, and processes
It is important to control employee's access to applications and device configurations in order to reduce the attack surface. This, in turn, can reduce vulnerabilities. By managing role-based access to applications, authenticating users before allowing access to apps, and restricting applications from accessing system folders, organizations can reduce the attack surface.
Detect and prevent threats using behavioral analysis of device activity, application usage
When enterprises are trying to stay ahead of threats, behavioral analysis is a critical step. Analyzing device activity and application usage can provide great insights into how employees use company-owned devices. But it can also help to analyze logs related to app behavior and recognize certain patterns and incidents. Thus, an endpoint management solution must have the ability to generate reports related to device activity and application activity.
Analyze and address incidents for remediation
Generating reports related to vulnerabilities is only the first step towards keeping data safe. Modern endpoint management solutions must be equipped to address incidents and remediate threats through a solid incident response program.
Conclusion
When choosing an endpoint management solution, organizations must lookout for tools that integrate basic threat detection and prevention features. This can help them cover all bases and lower the risks of targeted attacks. However, in the long run, it is important to invest in a solution that can protect organizations from advanced attacks. SureMDM by 42Gears is an advanced endpoint management solution that is integrated with threat defense and detection capabilities. It works against various types of threat vectors and protects endpoints through policy enforcement.
Protect your managed devices
against vulnerabilities
Subscribe for our free newsletter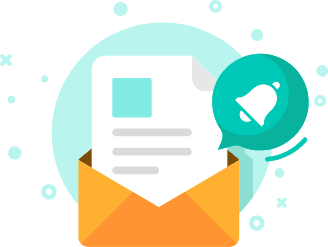 Exclusive News and Updates on Enterprise Mobility!
*

I consent to receive newsletters via email from 42Gears and its Affiliates.
Please agree
*

I have reviewed and agreed to 42Gears Privacy Policy and Terms of Use prior to subscribing and understand that I may change my preference or unsubscribe at any time.
Please agree
Please enter a valid official email