What to consider while choosing the right iPad management software
Jul 23, 2021 | 42Gears Team

If you own iPads, and you use them in.a business context, you face many challenges. You are obviously aware of some of these challenges (like the risk of someone playing games), but others are more abstract, like the risk of someone stealing data. Here's the good news. Even if you are not aware of every possible security risk, you can implement a single piece of software to keep every risk in check. This is the role that iPad management software plays.
When it comes to choosing the right iPad management software, you have a lot of options. Still, you don't need to feel overwhelmed! As long as you keep one thing in mind, you can be confident you will arrive at the right choice:
Your individual needs should guide you to find the right solution; there is no one correct answer that works for everyone.
As part of this, it's important to identify what your needs actually are. This sounds simple, but the payoff is quite large. By writing out your needs, you'll be much more likely to find your best software solution match the first time you try one.
Important Considerations When Choosing iPad Management Software
Read on for some frequently-mentioned needs that come up often when choosing a solution. They will provide a great starting point for you to think about as you consider your needs.
Do you own the iPads, or do your employees?
Some businesses own iPads and give them to employees for a single purpose. Others let workers bring in their own iPads and want a way to keep these so-called "bring-your-own" devices safe. These are two distinct use cases, and each one has its own set of needs when it comes to management software.
If you want to turn iPads into dedicated-purpose kiosks, you need to choose a software provider experienced with iPad kiosk lockdown. If you are focused on securing BYOD iPads instead, you'll have a much more limited set of management features to choose from. It's important to identify which BYOD features you will need, specifically, and compare them with a software provider's feature set.
Which device lifecycle stages are most important to you?
Every management software use case corresponding to a stage of the device lifecycle. This begins with registering and provisioning devices, and concludes by securely retiring old devices. By considering your needs in the context of device lifecycle management, you will have a better sense of what features your firm needs most.
Planning around the device lifecycle can save you time and money in the long run. For example, you can pre-enroll iPads in a device management solution if you purchase them from an Authorized Apple Reseller. This means that they are ready to go as soon as you turn them on for the first time.
Do you need a way to manage non-Apple devices?
There's a big difference between managing iPads, and managing iPads plus other device types. If you have Android kiosks, for example, you'll want access to features like Android Remote Control. Of course, you could use separate management software for iPads and other devices, but this can get complicated quickly. Admins often value the convenience of a single hub that can manage every device type.
Even if you don't currently use Android tablets or other device types, you should ask yourself if you might do so in the future. Choosing management software that accommodates other device types can give you more flexibility down the road.
Do you think you'll need extensive support?
iPad management software doesn't automatically solve the challenges of iPad management. Larger organizations, or those with less IT infrastructure, will likely need help with the day-to-day logistics of managing iPads. Even the most well-prepared admins sometimes need help to keep things running smoothly.
In this context, you might consider two major kinds of support: day-to-day technical support, and managed mobility services providers. Software providers with well-reviewed tech support are probably better equipped to help you with day to day questions. While potentially expensive, calling on a managed services provider will give you access to iPad management experts well-versed in the device management software you use.
Conclusion: Getting Started with iPad Management Software
In device management as in anything else, few strategies are more effective than listing your needs and considering how colleagues fulfill their needs. Your specific needs change substantially depending on whether you or your employees own devices, how your needs align with the device lifecycle, whether your needs extend beyond iPads, and what kind of support you will need.
Of course, at a certain point you'll need to complete the planning phase and select a provider. Many providers offer free trials, making it easy to get started. If you aren't sure how to align your needs with a specific software choice, a well-rounded device management solution like SureMDM by 42Gears is a good way to get started.
iPad management for experts and beginners alike
Subscribe for our free newsletter
Thank you! you are successfully subscribed.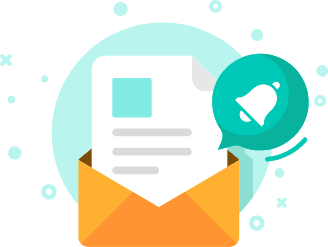 Exclusive News and Updates on Enterprise Mobility!
*

I consent to receive newsletters via email from 42Gears and its Affiliates.
Please agree
*

I have reviewed and agreed to 42Gears Privacy Policy and Terms of Use prior to subscribing and understand that I may change my preference or unsubscribe at any time.
Please agree
Please enter a valid official email