Think Unified Endpoint Security: Because Breaches Can Be Devastating
Nov 11, 2020 | 42Gears Team

When the pandemic hit, none of us knew that COVID-19 would transform life as we know it. Companies saw work coming to a complete standstill, and concerns arose across industries regarding how and when businesses would finally be able to resume operations. Though different industries coped with the crisis in different ways, most companies allowed their employees to work from the safety of their homes. However, with remote work gaining traction, cybersecurity risks also increased manifold. As such, managing business endpoints from afar was no longer enough. Businesses needed to start thinking about unified endpoint security.
What is unified endpoint security?
With so many people logging in remotely, the number of devices accessing business data through unsecured networks and/or unsupervised devices has also increased significantly. So, cybercriminals are having a field day. And as such, cyberattacks have grown more frequent and sophisticated. Thus, security leaders are under tremendous pressure to protect business devices and data from all kinds of threats. Besides, they need to strengthen endpoint security while ensuring easy access to any application, from any device, over any network. And they need to do this without affecting the user experience.
According to Gartner, unified endpoint security (UES) combines the key features of mobile threat defense (MTD), endpoint detection and response (EDR), and an endpoint protection platform into a single solution.
As such, a UES solution is designed to protect devices, apps, networks, and people by improving cross-platform visibility. With UES, businesses can analyze and remediate previously undiscoverable threats across business endpoints from a single console.
How does a unified endpoint security solution work?
An ideal unified endpoint security solution does much more than protect endpoints. It continuously and contextually authenticates devices, apps, networks, and people. In addition, a UES solution prevents data loss through continuous monitoring and threat detection and creates a secure web gateway to block all malicious applications and websites. Besides, in case the solution detects any form of non-compliance, it can notify IT admins and even trigger corrective actions as required. Furthermore, such a solution can easily integrate with existing business tools, such as unified endpoint management (UEM) solutions, to simplify administration and reduce the total cost of ownership.

Summing Up
As cybersecurity threats continued to evolve, IT teams had already started demanding a single console for all security events. The pandemic has just made matters worse. Now, risk and security leaders need to ensure data security regardless of the kinds of devices or networks people use. And that's where a unified endpoint security solution can help, by better safeguarding the forever-expanding threat surface. Today, with remote work being the new normal, it is time organizations started thinking about unified endpoint security already.
Learn about the major mobile security
threats in 2020
Subscribe for our free newsletter
Thank you! you are successfully subscribed.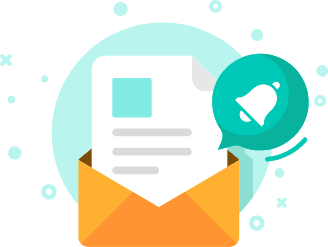 Exclusive News and Updates on Enterprise Mobility!
*

I consent to receive newsletters via email from 42Gears and its Affiliates.
Please agree
*

I have reviewed and agreed to 42Gears Privacy Policy and Terms of Use prior to subscribing and understand that I may change my preference or unsubscribe at any time.
Please agree
Please enter a valid official email