SureMDM – The First Ever MDM Solution Capable of Managing SNMP Devices
Sep 30, 2020 | 42Gears Team

If you are a network professional, you have likely heard of SNMP. For those of you who haven't, here's a run down. An app layer protocol, SNMP (Simple Network Management Protocol) is a part of the suite of Internet protocols that are commonly used for online communication. It originated in the 1980s, when business networks were not only growing in size but also becoming more complex. Today, it is a widely accepted network monitoring protocol.
How does SNMP help?
Being an open-source protocol, SNMP is easy to use and access. This makes it very popular among device manufacturers. As such, most bridges, routers, switches, computer hosts, access servers, and printers are SNMP-enabled. This means that all these devices, which are part of an organization's network, can talk or relay information across the network (via SNMP), even if they are all made by different manufacturers.
Is SNMP device management feasible?
Although IT administrators can gain insights by analyzing the information SNMP devices transmit, they still need to manage these devices. Companies typically use mobile device management (MDM) solutions to manage business devices, which are, unfortunately, incapable of managing SNMP devices.
Using different tools for managing different types of devices, however, is neither practical nor feasible.
Thus, it's important for businesses to choose a solution that can help manage, monitor and secure all types of devices. That's precisely why so many organizations around the world trust SureMDM by 42Gears to manage their device landscape.
How can SureMDM help?
SureMDM is the only mobile device management solution that has the capability to manage SNMP devices. This is made possible by the revolutionary Things Management Technology that 42Gears has developed. Going beyond traditional device management, the Things Management framework allows IT admins to manage and monitor even "not-so-smart" devices (those incapable of running apps) through SureMDM's device management console.
As a part of this, 42Gears has developed a Universal Simple Network Management Protocol (USNMP) connector that businesses can use to enroll any SNMP device into SureMDM.
The SNMP connector can automatically detect all SNMP-supported devices in a network. Once admins enroll SNMP devices into SureMDM, the devices start reflecting in the device grid like any other device. This enables IT admins to monitor device properties such as printer ink level, charge remaining in a smart UPS, and more. It also helps IT admins get notified in case a printer is out of paper, the UPS temperature exceeds a set threshold, and so on.
Conclusion
As the device landscape expands and grows more complex, businesses must adopt solutions that make device management convenient and simple. SureMDM by 42Gears has an easy-to-use interface and supports a wide range of devices based on various platforms, including IoT and SNMP. To learn about what more 42Gears SureMDM can help you do, please request a demo.
"Looking for a platform to manage
your SNMP devices?"
Subscribe for our free newsletter
Thank you! you are successfully subscribed.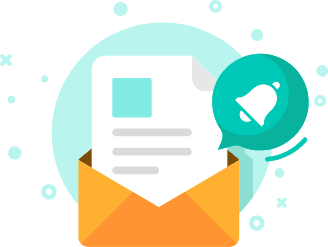 Exclusive News and Updates on Enterprise Mobility!
*

I consent to receive newsletters via email from 42Gears and its Affiliates.
Please agree
*

I have reviewed and agreed to 42Gears Privacy Policy and Terms of Use prior to subscribing and understand that I may change my preference or unsubscribe at any time.
Please agree
Please enter a valid official email