Streamline Appium Testing with AstroFarm
Aug 29, 2023 | 42Gears Team
The Current Testing Scenario:
Appium is one of the most popular open-source testing frameworks that allows QAs to conduct automated app testing on different platforms like Android and iOS.
Traditionally, every tester or developer aiming to run an automation test would need to install an external Appium package on their local system. This process adds an extra layer of dependency and could lead to challenges ranging from compatibility issues to varying setups across team members. Additionally, the installation process could be time-consuming, causing delays and interruptions in the development workflow.
What if there was a way to eliminate this hurdle and simplify the entire process?
The Better Way to Test with Appium: One of the ways to achieve effective testing is to minimize dependencies and enhance efficiency in automation processes. To ensure this, instead of relying on external installations of Appium, AstroFarm has now integrated Appium directly into its internal cloud infrastructure.
This integration not only streamlines the testing process but also ensures that testers and developers can seamlessly perform automation without the hassle of managing external packages. Currently, this integration is supported for Android devices only.
This is how the integration would look in the AstroFarm console: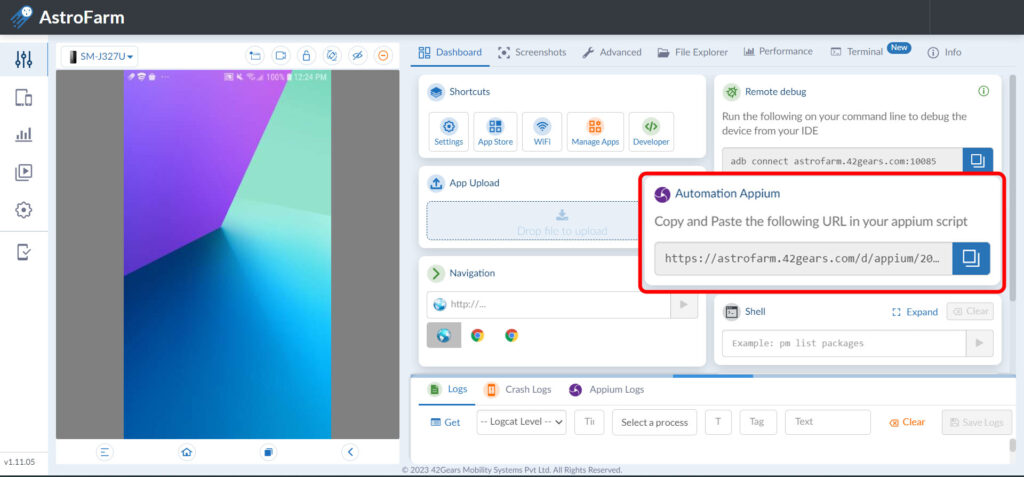 Benefits of Appium Integration in AstroFarm
1. Reduced Dependency: Integrating Appium with AstroFarm's internal cloud eliminates the need for individual external installations. Testers and developers can focus on building and executing test cases, unhindered by external dependencies.
2. Effortless Setup: With Appium readily available within the AstroFarm ecosystem, setting up automation environments becomes a breeze, thus accelerating the testing cycle.
3. Quicker Debugging: AstroFarm provides detailed testing insights with Appium logs, in addition to device logs and crash logs, to enable quicker issue resolution.

With the latest Appium integration in AstroFarm, testing automation just got a whole lot easier. Testers and developers can now focus on what truly matters - delivering high-quality applications. Experience a new level of efficiency and streamline your automation testing with AstroFarm.
Accelerate your testing process
with the latest Appium
integration in AstroFarm!
Subscribe for our free newsletter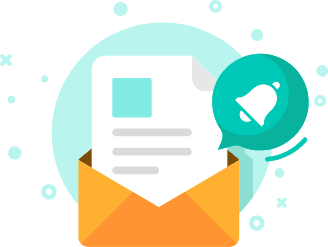 Exclusive News and Updates on Enterprise Mobility!
*

I consent to receive newsletters via email from 42Gears and its Affiliates.
Please agree
*

I have reviewed and agreed to 42Gears Privacy Policy and Terms of Use prior to subscribing and understand that I may change my preference or unsubscribe at any time.
Please agree