Single Most Effective Tip to Protect Smartphones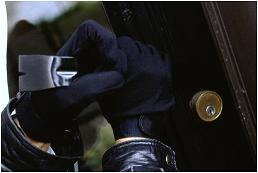 Mobile phones getting lost or stolen is a common occurrence. Almost 37% smartphone users have had this experience in the past. Loss of phone also means loss of privacy or critical business data which could cost more than the phone itself.
People will continue to lose phones but fortunately there is a secret to make sure that atleast the personal or business data does not fall into the wrong hands. And the secret is…. Passwords. Yes! Setting a Strong password (see the emphasis on "strong") can give you a peace of mind.
Not having a strong password is as good as not having one at all. I am sure you have heard about Murdoch phone hacking scandal. Reset your password if it is among the commonly used passwords. Have a look at top 10 stupid passwords.
If you are responsible for looking after IT assets of a company you must make it mandatory for employees with mobile phones and tablets to have a strong password set on their devices. Enforcing this simple and effective security policy should become a top priority for all companies. It's worth it.