Simple and Powerful EMM Solution for Managing iOS Devices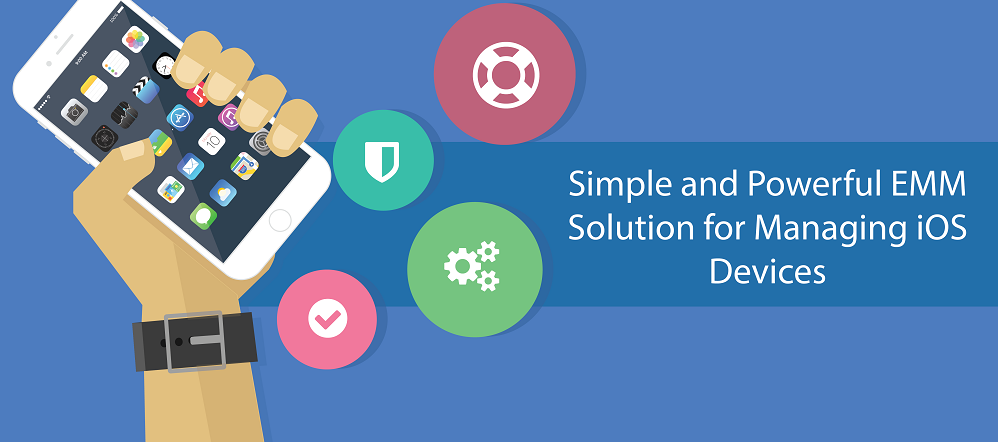 In a recent survey conducted by Tech Pro Research, it was found that 84 percent of employees in enterprise environments favored Apple products. This trend has continued and now the use of iPhones and iPads for business purposes has become mainstream. This has resulted in the adoption of Enterprise Mobility Management (EMM) solutions as one of the important Bring Your Own Device (BYOD) strategies for deploying apps, managing functionalities, and safeguarding data on iOS devices.
SureMDM offers comprehensive EMM features to support iOS devices. IT Admins can now easily manage iPhones and iPads by applying following policies:
Push Password Compliance Policy

For enterprises, it is important to make sure that mobile devices with access to confidential and sensitive data are protected with a strong password. These passwords also need to align with company password policies. SureMDM allows IT Admins to set password policies and remotely push them to BYOD's.
Configure Corporate Emails (MS Exchange ActiveSync/IMAP/POP3)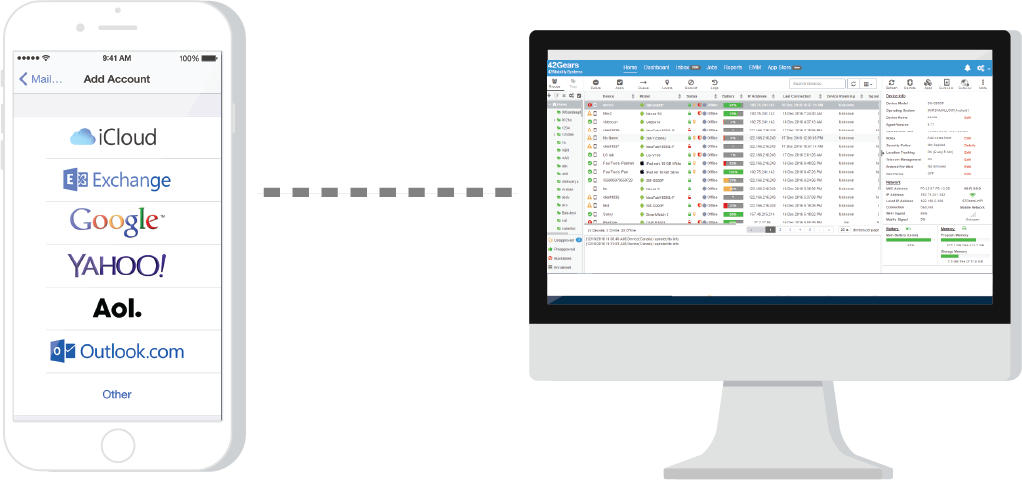 It can be difficult to find a secure way to configure corporate provisioned email on mobile phones for employees whose work extends beyond the office. SureMDM offers an easy and secure way for IT Admins to remotely configure corporate emails on employee-owned iOS devices.
Configure Corporate WiFi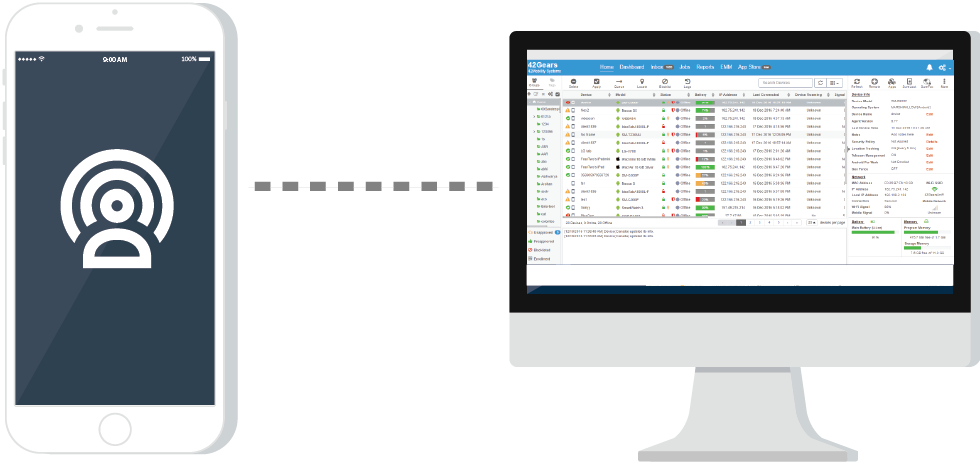 Having mobile workforce means employees constant moving from one network to another. SureMDM's EMM features make sure that the employees are constantly connected through different WiFi networks by allowing IT Admins to remotely configure WiFi on those devices.
Enterprise App Store to Push and Distribute Enterprise Apps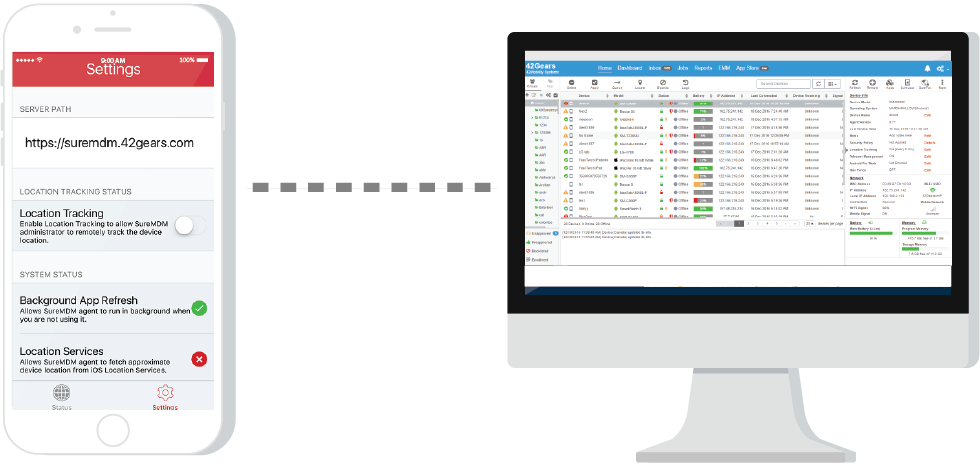 Sorting out specific enterprise apps for different sets of employees and pushing apps remotely to their devices may be time-consuming and ineffective. SureMDM offers a smart solution by allowing IT Admins to create their own App Store and perform secure distribution of apps to individual users or groups. This will give employees the freedom to visit the central source with all enterprise apps and choose to install only required apps.
SureMDM also offers IT Admins the ability to push application configurations remotely to make sure that general app and security settings are in compliance with the company's policies.
Configure VPN Tunnel for Secure Communication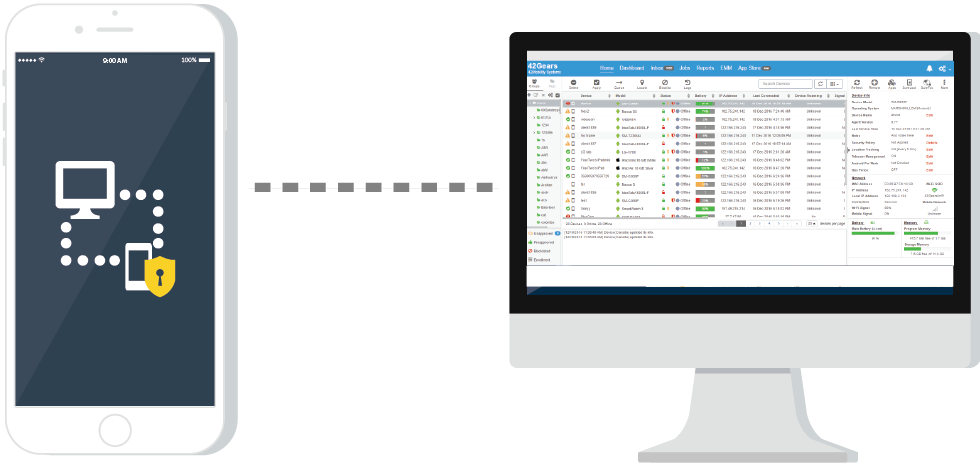 Accessing corporate data on personal devices means a constant threat to sensitive and confidential data whenever connected to public and private networks. SureMDM allows IT Admins to remotely configure VPN on the iOS devices to create a VPN tunnel for safe and secure communication through enterprise apps. Admins also have the option to create Per App VPN to ensure an extra level of security.
Push Corporate Secure Identity Certificates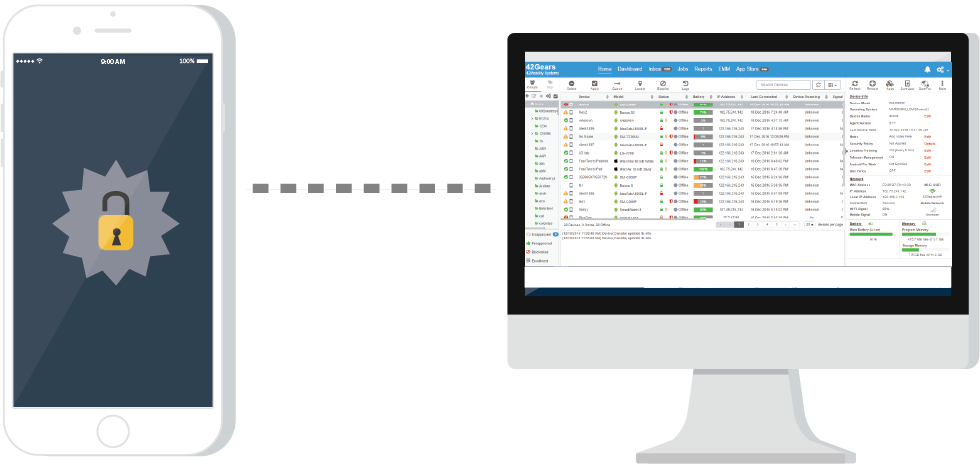 For employees using multiple enterprise apps on their personal iOS devices, effective provisioning to maintain signing identities and certificates is very important. SureMDM makes it easy for IT Admins to set up a secure authentication process by allowing them to remotely push corporate secure identity certificates on BYOD's.
Enterprise Wipe for Lost/Stolen Devices or When an Employee leaves an Organization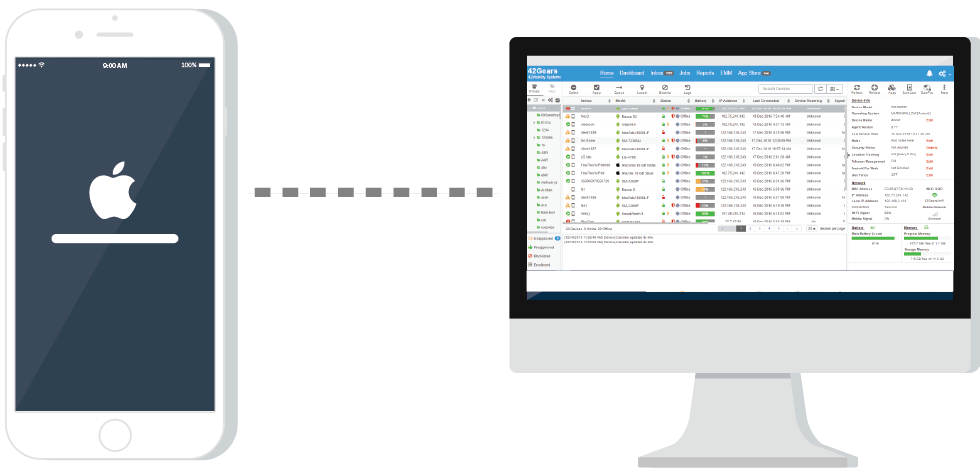 It is important to have a smart policy for BYOD's when they are either lost/stolen or when an employee leaves the organization. Admins must make sure that employee's personal data is not interfered with whenever a data wipe is performed. SureMDM allows IT Admins to perform a full data wipe on lost or stolen iOS devices, and wipe just the corporate data on employees' devices when they leave the organization.
Apple devices have become ideal for businesses, with major advancements in iOS features, the adoption of iPads and iPhones as BYOD's will continue to increase. This will also lead to increased data and device security challenges. However, implementation of EMM solutions like SureMDM as security and management measures can help you reap the benefits from the BYOD trend.
Try SureMDM for free here.
Learn more about SureMDM here.