Play videos as screensaver on Android Tablets and Devices
SureVideo transforms your handheld Android device into a video playing kiosk. Its features to support all Standard and High-Definition video formats and automatic video looping makes it an ultimate solution for full-screen video playback for product displays, demos or business communications.
Now with SureVideo's new feature, you can enable video as a screensaver for your device even if you have not enabled SureVideo's kiosk mode. Following steps tells you how to do that.
1. Login to your SureVideo Settings 
2. On SureVideo Settings screen, tap on Screensaver Settings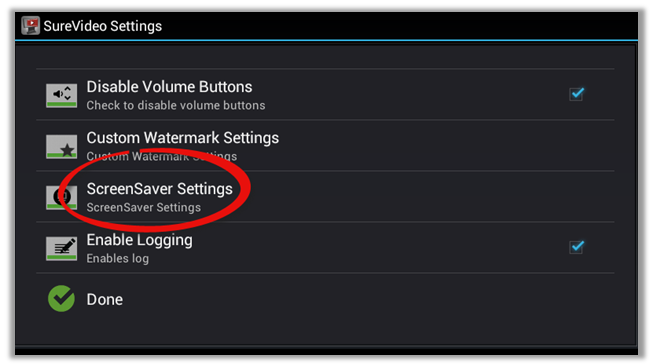 3. On Screensaver Settings screen, tap on Enable Screensaver which will also enable Screensaver Timeout option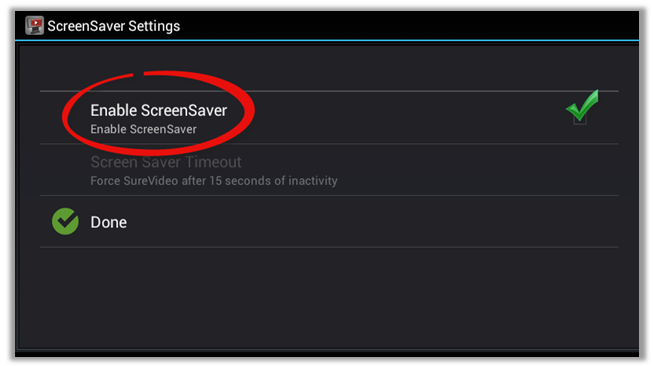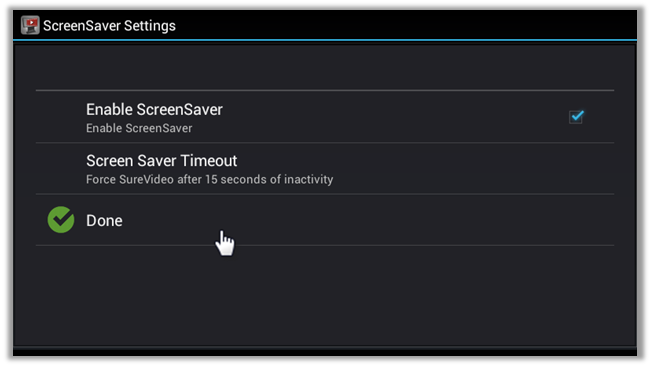 4. Select Screensaver Timeout value in either seconds or minutes and enter the timeout value
Note : Minimum value is 10 seconds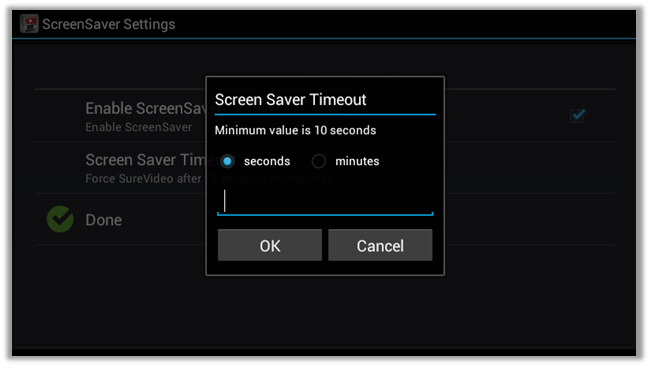 5. Tap on Done to save the settings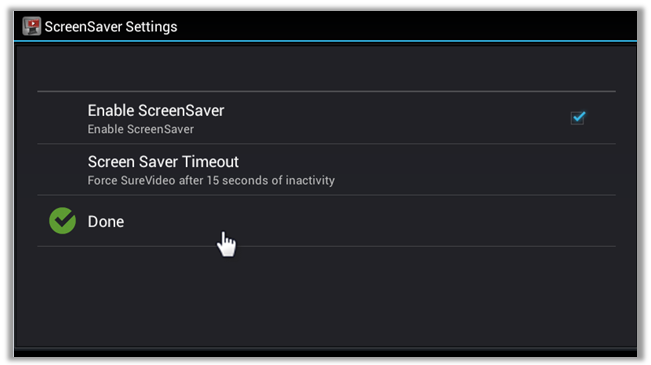 To know more about SureVideo, visit http://www.42gears.com/surevideo/.