Organize your Enterprise Mobility Strategy with 42Gears
Aug 12, 2022 | 42Gears Team
Organizing an enterprise mobility strategy is crucial to achieving a streamlined workflow, maintaining consistency across operations, and minimizing downtime. As enterprise mobility continues to gain more prominence, new components such as apps, devices, and different types of endpoints get added to business ecosystems. And this increases the chaos and complexities of managing them all. A chaotic work environment leads to an increase in downtime, inconsistency, and confusion.
That is why you need to organize your enterprise mobility strategy. But before you start, you must prepare a list of your business-critical mobile operations. You need to organize them one at a time. Alternatively, you may need to deal with all the interconnected components at a time so that the entire work process remains unaffected. For example, all the app management processes should be handled in one go, and security patches should be fixed in another round.
Making a list of business-critical components helps you identify all your mobile deployments. This way, you can identify the apps that are critical to running your operations or promoting business growth. It also helps assess if there is reliable remote support to handle sudden downtime, or whether all the printers deployed are working or not, and whether all your IoT endpoints are reliable or not.
Organizing and implementing an enterprise mobility strategy with 42Gears
Let's see how you can organize your enterprise mobility strategy with 42Gears:
Remove apps remotely.
Start with organizing the apps installed on devices. Check if you still need all the apps that you may have installed some time back. The presence of multiple apps slows down a mobile device's performance, so you need to uninstall the apps that you no longer need. With 42Gears' MDM solution, you can easily remove apps remotely.
Organize the data on the devices.
Enterprises need to organize and separate personal and corporate data on mobile devices. It is the best way to keep all the data protected and sorted. Separating personal data and business data is essential if businesses adopt the Bring-Your-Own-Device (BYOD) setup. 42Gears helps companies to secure corporate data in BYOD devices. Once the device is enrolled in a BYOD program, a work container is created on the device to allow employees to access work without compromising their personal data.
Fix vulnerabilities with 42Gears.
Businesses may have outdated or old devices that are unsecured and vulnerable to security threats. All the possible vulnerabilities need to be fixed to prevent the loss of business-critical data. 42Gears' SureMDM can help you minimize security threats through a reliable device lockdown procedure. The device lockdown feature can reduce the possibility of threats entering the network via outdated devices and ensuring users can only access pre-approved apps. Once, the device is enrolled in SureMDM, admins can push the software and security updates on the devices.
Plus, through SureMDM, you can impose security policies on devices. For example, you can prevent using a USB or SD card.
Organize the not-so-smart devices with things management.
In your organization, you may be using printers, embedded devices, sensors, and equipment that don't run on developer-friendly operating systems. Due to this, IT admins find it difficult to keep track of them. When you are organizing your enterprise mobility strategy, you need to consider putting in place an appropriate things management strategy as well. With 42Gears' things management technology, you can easily manage these not-so-smart devices and ensure appropriate device usage and security.
For example, admins can remotely monitor and manage printers if they are enrolled in the 42Gears UEM web console. They will appear in the UEM console just like any other device, allowing them to be tracked from anywhere, at any time.
Role of wearables in enterprise mobility strategy implementation
Wearable devices, such as smartwatches, smart glasses, badges, AR glasses, sensors, and health trackers, have tremendous potential for being used in diverse businesses. Industries, such as manufacturing, are using wearables to provide workers real-time data on machine malfunctions and hazardous conditions. While these wearables have multiple benefits, on the other hand, managing them is a real challenge for admins.
42Gears' wearable management solution, SureMDM, empowers businesses to easily manage these devices and secure the corporate data stored on them.
It's time to devise and implement your enterprise mobility strategy with 42Gears.
In a business where multiple endpoints exist, IT admins should deploy appropriate tools to manage and control all of them. 42Gears helps you monitor, manage, and secure all your endpoints, such as mobile phones, wearable devices, laptops, printers, tablets, and AR-VR devices, with its ground-breaking UEM solution, SureMDM. By deploying SureMDM, you can leverage your enterprise mobility strategy to boost employee productivity and ensure data, device, and network security.
Are you looking for a solution that helps devise your EMM strategy?
Subscribe for our free newsletter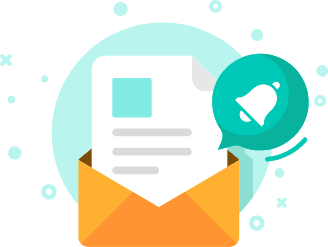 Exclusive News and Updates on Enterprise Mobility!
*

I consent to receive newsletters via email from 42Gears and its Affiliates.
Please agree
*

I have reviewed and agreed to 42Gears Privacy Policy and Terms of Use prior to subscribing and understand that I may change my preference or unsubscribe at any time.
Please agree
Please enter a valid official email