New Optimized Android Remote Control and Support Feature in SureMDM
Applies to:
Product

SureMDM

Platform

Android
SureMDM with its centralized management and monitoring features makes mobile device and mobile workforce management easy and efficient.  One of such salient features of SureMDM is Remote Control and Support. Remote Control allows you to remotely connect to your devices in field, view its screen and control it using mouse and keyboard in real time from SureMDM Web Console.
We have made major improvements in performance and reliability in our Remote Control feature making it user friendly with our new HTML5 based user interface.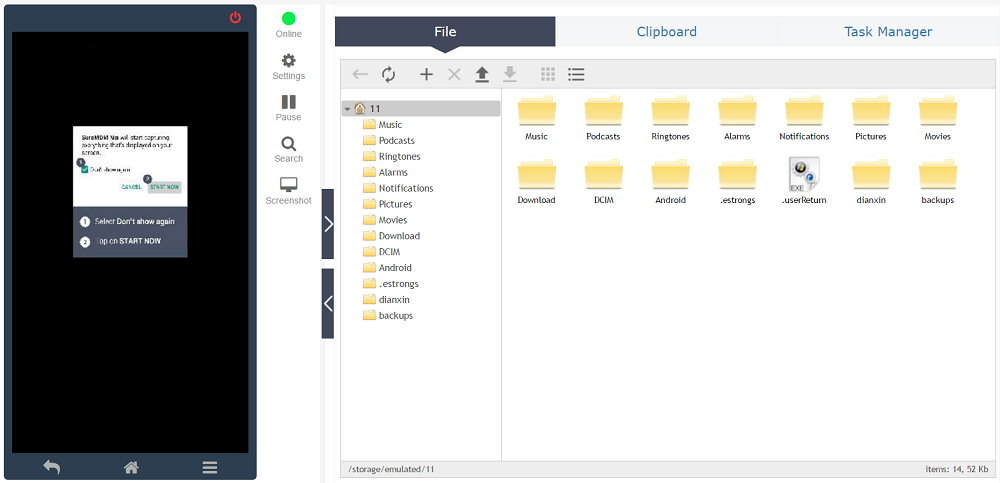 Please note that to make use of the remote control feature on Android devices, your device must either be a Samsung device running Android 4.2.2+ or must be  rooted.
Click here to register for 30 Days Free Trial.
Click here to learn more about SureMDM.
Click here to contact us.