New Dashboard for SureMDM Web Console
Jan 27, 2016 | 42Gears Team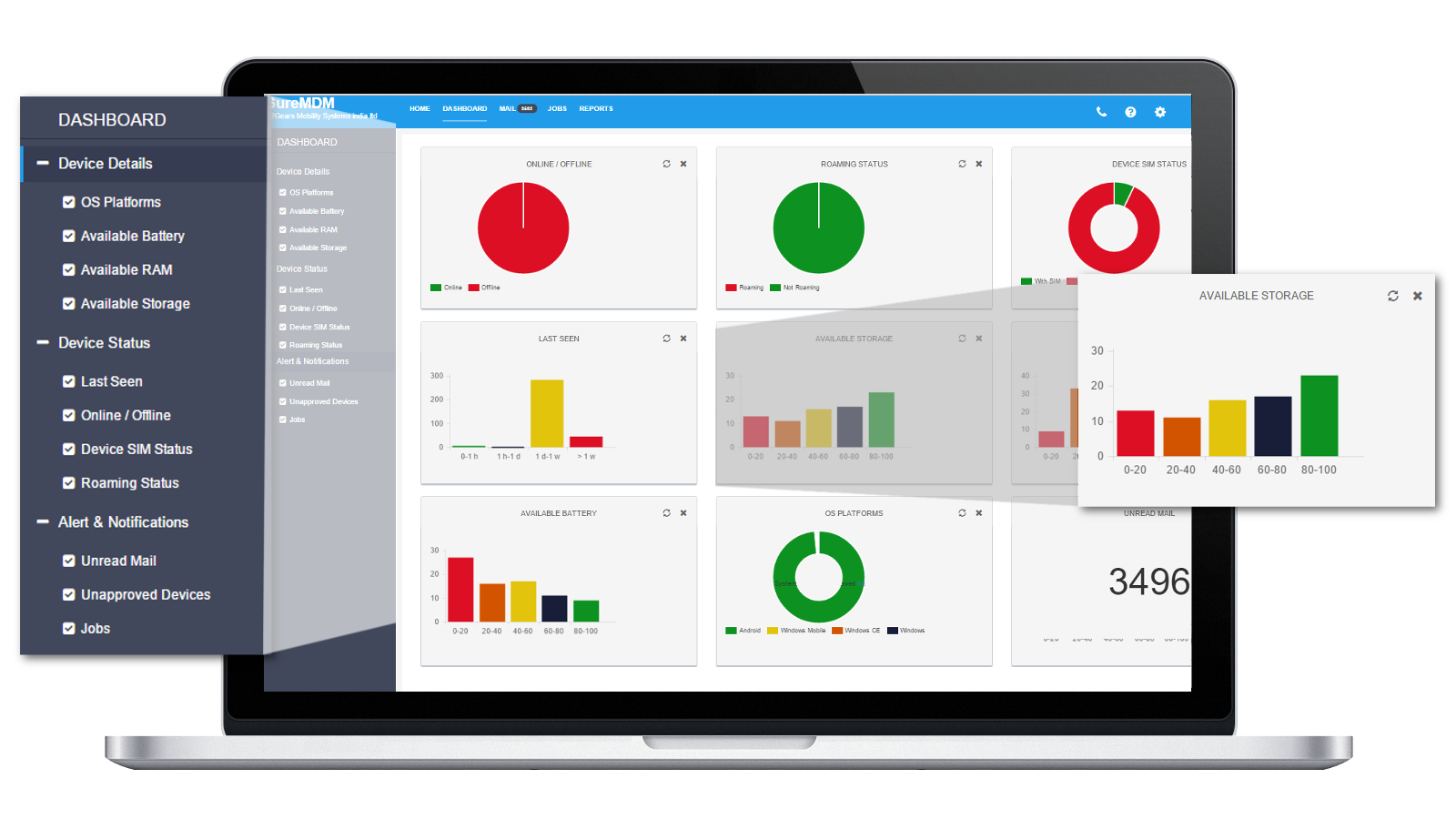 SureMDM helps numerous organizations to reduce device provisioning and maintenance efforts through its simple, efficient and centralized mobile device management capabilities. With an extensive set of intuitive features in SureMDM Web Console, managing, monitoring, and updating enrolled devices is easy and quick.
Now, SureMDM Web Console is more effective with a brand new dashboard. It is an easy-to-comprehend, one-page graphical representation view of device details, their status, alerts, notifications and more.
With this addition of HTML5 based dashboard in SureMDM Web Console, admins can have a customized dashboard of their own. Sort, filter and organize to get customized panels with summarized views of device parameters of your choice. Plus, it doesn't matter if you have multiple admins for one single account, every admin will have his own personalized view of the dashboard.
To view SureMDM Dashboard, click on Dashboard above Quick Action Toolbar.

Sort, filter and organize to get customized panels with summarized views of device parameters of your choice
Users are going to benefit in following ways:
1. Save Time: No more logging into the console and pulling out reports to view the status of devices or device details.
For example, to view OS platforms of all enrolled devices, there is now no need to go to Reports>Asset Tracking>Show Platform>Generate Report. You can simply select OS Platforms under Device Details on dashboard to view color-coded graphical representation of count of devices and their OS Platforms.
2. Gain Visibility: One glance on the dashboard and you can get a full view of the real-time status of enrolled devices. The graphs are also color coded accordingly for easy reading. These simple color-coded graphs are very helpful in notifying admins if everything is okay or if anything needs immediate attention.
For example, within few seconds, you can get a count of devices that needs your immediate attention like ones with low battery percentage or ones which are offline.
3. Increase Device Management Efficiency and Productivity: SureMDM dashboard can also give you an effective way to proactively identify any inefficient trends of your enrolled mobile devices and apply corrective measures if required.
For example, Last seen graph can help you quickly analyze the number of devices which have not been online for a certain period of time.
4. Saves Cost: Set up device parameters that are critical to your organization's success. Focus on these parameters and it could help in predicting and avoiding any device downtime issues which could directly or indirectly affect the business.
Try SureMDM to see how it can be utilized in other ways. Register here for a free 30 days trial.
To know more about SureMDM, click here.
To know more about our products, click here.
To contact us, click here.
Subscribe for our free newsletter
Thank you! you are successfully subscribed.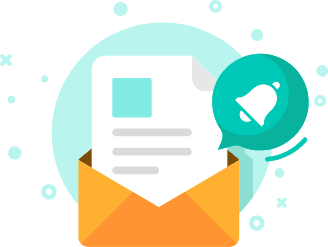 Exclusive News and Updates on Enterprise Mobility!
*

I consent to receive newsletters via email from 42Gears and its Affiliates.
Please agree
*

I have reviewed and agreed to 42Gears Privacy Policy and Terms of Use prior to subscribing and understand that I may change my preference or unsubscribe at any time.
Please agree
Please enter a valid official email