MDM solution for the Financial Sector: How does it help against vulnerabilities?
Jul 08, 2022 | 42Gears Team
MDM solutions for the financial sector offer multiple features that can help them secure against threats and vulnerabilities. The financial sector has always been a lucrative target for cyber-criminals due to the sensitive nature of the business banks and financial institutions engage in.
Moreover, banking corporations store sensitive data and funds from millions of customers across the world, which makes them vulnerable to cyberattacks.
Let's take a deeper look into the topic to understand what makes the financial sector more vulnerable to cyberattacks and to what extent it is avoidable.
The constant rise in mobile technologies and apps is a major contributor to the rise in cyber security issues. Moreover, people are using mobile apps for almost every personal need, including banking.
As per a 2018 survey report by Citi Mobile Banking, mobile banking apps were one of the top three most-used apps by Americans. As such, businesses in the financial sector feel the need to embrace mobile technologies to gain customer loyalty.
The mobile revolution has brought about radical changes in the way businesses operate. The banking sector and non-banking financial companies (NBFCs) are also a part of this revolution. Adopting mobile banking solutions offers multiple benefits, such as cost reduction, high productivity, better customer relationships, and enhanced outputs.
However, along with these benefits, it also increases the risk of cyberattacks. Adopting MDM solutions can help financial institutions mitigate such risks. Let's see what an MDM solution is and how it can help secure the financial sector against vulnerabilities.
What is a Mobile Device Management (MDM) solution?
Organizations use endpoints such as laptops, tablets, and smartphones to improve employee productivity and streamline work processes. An MDM solution helps organizations monitor, manage, and secure these devices.
Employees access sensitive corporate data through these devices, which makes the data vulnerable to security risks. By deploying MDM solutions, IT teams can control and distribute security policies to mobile devices and ensure data security.
How can MDM solutions for financial sector help secure against vulnerabilities?
Block Untrusted Applications and Websites
While using devices for work purposes, employees often visit untrusted and malicious websites or download or install malicious applications. This makes corporate data vulnerable to data misuse, risks, and malware attacks.
It is becoming increasingly difficult to differentiate between phishing websites and legitimate websites. Users often get tricked by emails sent by malicious sources. Cybercriminals may send emails that resemble original emails sent by trusted institutions, and this encourages receivers to click on malicious links featured in the emails. The moment they click on these links, malware, such as Trojans, starts downloading on the device. This makes it easy for attackers to access computer disk details, content saved on the computer, and the bank credentials of the recipient easily.
MDM solutions allow access to only trusted sites and secure applications. By enforcing MDM policies, you can block apps or websites that you feel are not trustworthy.
Regular OS Updates
Keeping the devices and endpoints updated is very important to prevent hackers from exploiting vulnerabilities. By using an MDM solution, admins can easily and regularly push updates and patches whenever they are available.
Containerization
Accessing different websites from the same device used to access the company's resources can put organizational data at risk. Here, MDM solutions help us as they often come equipped with secure enterprise browsers.
These browsers are containerized and do not allow access to non-work websites. Also, they keep the data from work websites encrypted and secure. Users can use other browsers to access non-work websites.
Keeping Antivirus Software Updated
New viruses and spyware get written every day. So, it's important to keep your computer up-to-date. With an MDM solution, you can set an automatic-update feature that will regularly check if any updates are available and quickly update your system, security patches, firewall, anti-virus, etc.
Regular Scans
A regular inventory scan is necessary to prevent accidentally-downloaded malicious links or files from damaging your systems or causing data security breaches. When you use an MDM solution, you can set policies for a regular scan.
Conclusion
Banking and financial institutions need to comply with several regulations to ensure data security and win customer trust. MDM solutions help admins to set up security policies (that may include blocking SD cards and USBs) to help ensure regulatory compliance.
Moreover, an MDM solution can lockdown devices into kiosk mode, which helps banks have better control over the devices and apps. This improves data security.
42Gears offers a reliable and robust mobile device management solution. It helps banks and financial institutions easily manage, monitor, and secure their devices and applications. Moreover, the company helps businesses secure their sensitive data against threats, such as malware and Trojan.
Are you looking for an MDM solution to secure your financial data against vulnerabilities?
Subscribe for our free newsletter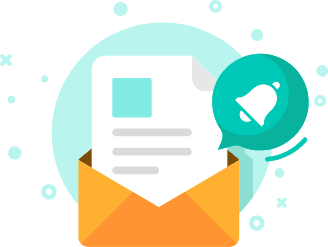 Exclusive News and Updates on Enterprise Mobility!
*

I consent to receive newsletters via email from 42Gears and its Affiliates.
Please agree
*

I have reviewed and agreed to 42Gears Privacy Policy and Terms of Use prior to subscribing and understand that I may change my preference or unsubscribe at any time.
Please agree