Make the Most of Your MDM Solution. Follow Best Practices for Mobile Device Management
Jul 06, 2022 | 42Gears Team
Organizations rely on large fleets of mobile devices to enable employees to work from remote locations. However, managing devices across geographies is difficult, to say the least. Businesses have begun to invest in mobile device management (MDM) solutions to manage, monitor, and secure business devices. IT administrators can use such solutions to enforce uniform security standards across a variety of devices. MDM helps in pushing regular app updates and monitors the location, health, and other aspects of company and employee-owned devices. There are some best practices for mobile device management that you can follow to get the most out of your investment.
Why follow best practices for mobile device management?
Are you looking to implement MDM software to manage your corporate devices as your company grows? If you answered yes, you must know that a lack of experience or knowledge in the areas of solution selection, implementation, and use can lead to costly errors. This article will guide you through the best practices for mobile device management. This will allow you to get the most of your MDM software while ensuring optimal resource utilization and improving device ROI.
Choosing the wrong MDM solution can result in higher costs, lower productivity, and inefficient operations across IT and other departments. That is why you should conduct extensive research before selecting an MDM solution to meet your specific requirements. While different organizations have different concerns to address, some best practices are universal across all organizations that leverage mobile devices.
A list of best practices for mobile device management
Mentioned below are some MDM best practices that can help ensure effective device management and maintenance.
Review your mobile device landscape first: You need to make a note of the number and types of mobile devices your employees use. You must keep track of the status of all deployed devices - location, usage, maintenance, and connectivity. As the number of devices used in your company continues to grow, this may become difficult.
Create an Acceptable Usage Policy (AUP): Establish rules for using mobile devices and connecting to your network by creating an acceptable usage policy. The policy should include device usage guidelines, mobile access authorization rules, network parameters, and information about the IT support you offer. While it may be difficult to persuade all your employees to strictly adhere to the AUP, you can still create compelling content to motivate them to follow your rules.
Establish BYOD (bring-your-own-device) Policies: Establish appropriate rules to prevent data breaches for employees that use their personal devices for work. Choose an MDM solution that allows for data isolation so that personal content or downloads do not compromise data security.
Take Data Security Seriously: Whether your employees use personal or business devices, you must ensure they use strong device passwords. In addition, your IT admins must also use updated MDM software to audit all deployed devices and apply security updates timely. To prevent security breaches, they should also implement other security measures (access control protocols and single sign-on).
Allow Access to Approved Apps Only: You should maintain a list of apps that employees can access for work-related purposes. Specialized programs can be used to block unapproved apps, ensuring that data security standards are met.
Maintain a Backup Schedule: Keep a backup schedule to ensure backups are made at regular intervals. One of the best practices for mobile device management is to use a cloud backup. This ensures that all your company's data is stored in the cloud and not on devices.
Encourage Employees to Report Device Losses Right Away: Ensure that if a device is lost, your employees report it right away. Your IT team can then immediately lock any stolen or lost devices to prevent data leaks.
Install Software Updates Regularly: If you're using an MDM solution or an antivirus program, make sure you're using the most recent version. You'll end up putting your entire IT landscape at risk if you don't opt for regular software updates. Hackers know all about vulnerabilities and can take advantage of flaws in unpatched software.
Summing Up
MDM is becoming increasingly important as more businesses adopt a unified device management strategy. MDM solutions, such as SureMDM, can now manage non-smart devices as well. So, such solutions can help increase operational efficiency and improve the company's security posture.
However, devising an MDM strategy can be difficult, which is why you should stick to tried-and-tested mobile device management best practices that can help you save time and money while making it easy to deploy an MDM solution.
Looking for an MDM solution that can help you follow best practices?
Subscribe for our free newsletter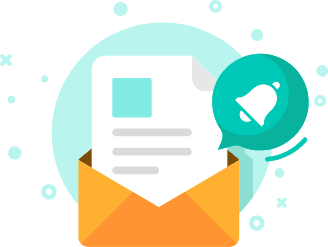 Exclusive News and Updates on Enterprise Mobility!
*

I consent to receive newsletters via email from 42Gears and its Affiliates.
Please agree
*

I have reviewed and agreed to 42Gears Privacy Policy and Terms of Use prior to subscribing and understand that I may change my preference or unsubscribe at any time.
Please agree