ChromeOS Device Management: What It Is and How It Works
Jul 03, 2023 | 42Gears Team
42Gears' SureMDM for ChromeOS is a one-stop solution that offers everything to manage, secure, and monitor ChromeOS devices effortlessly from a central web console. By deploying 42Gears' SureMDM for ChromeOS devices, IT admins can remotely configure devices with required settings and policies, install and update applications, monitor device health, and more.
In this blog, you will learn more about SureMDM's features and how they make ChromeOS device management simpler.
Key Features of 42Gears' ChromeOS Device Management:
Centralized Console Management: SureMDM allows you to get a bird's-eye view of the entire fleet of managed devices via a centralized console. Admins can easily monitor and track devices and applications installed and generate reports on device health from a single central console. 
Apps and Extension Management: With SureMDM, IT administrators can remotely push apps and extensions with required policies to comply with the organizations' requirements. SureMDM supports Chrome Web Store apps and custom apps.
Remote System Configuration: SureMDM lets IT admins set up devices by configuring security policies, network settings, and hardware configurations. It also enables efficient device permission management for enhanced security and compliance with best IT practices.
User Management: Admins can easily add, remove, and manage users and their access privileges for ChromeOS devices. 
Access Management: Admins can restrict access to corporate networks, resources, and device settings based on user roles and permissions. SureMDM allows users to access corporate resources with only one set of access credentials. 
Application Kiosk Management: By ensuring only the approved apps are installed on the devices, businesses can reduce the risk of installing malicious applications, data loss, and loss of employee productivity. 
Web Kiosk Management: Businesses can provide a safe and productive browsing experience to their employees by blocking access to unwanted urls. Kiosk management helps businesses gain more control over what websites users access via their enterprise devices.
Security Management: SureMDM helps businesses secure devices by enforcing various security parameters such as minimum password complexity, certificate management, and enterprise wipe to safeguard the data in case a device gets lost or stolen.
SureMDM by 42Gears is designed to ease the mobility challenges and operational constraints in managing enterprise devices. Apart from ChromeOS, it supports devices based on Android, iOS/iPadOS, Windows, macOS, Linux, Wear OS, VR, and IoT platforms. SureMDM is compliant with GDPR, HIPAA, SOC-2, PCI DSS, CCPA, HECVAT LITE and Cloud Broker Index (CBI). With SureMDM, IT admins can effectively secure, monitor, and manage both company- and employee-owned devices.
Set up ChromeOS devices using SureMDM
Subscribe for our free newsletter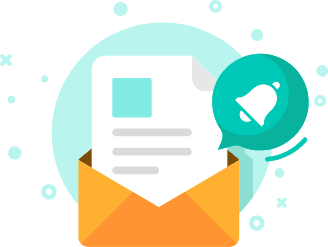 Exclusive News and Updates on Enterprise Mobility!
*

I consent to receive newsletters via email from 42Gears and its Affiliates.
Please agree
*

I have reviewed and agreed to 42Gears Privacy Policy and Terms of Use prior to subscribing and understand that I may change my preference or unsubscribe at any time.
Please agree