Key Takeaways from the Gartner Hype Cycle for Endpoint Security 2020: Unified Endpoint Security, Zero-Trust, and More
Aug 05, 2020 | 42Gears Team

Gartner's Hype Cycle for Endpoint Security 2020 provides an update on unified endpoint security and other trends that define corporate efforts to secure devices. If you would like a quick review of the Hype Cycle, you've come to the right place.
Here, we'll discuss some of the key takeaways from the 2020 Hype Cycle, some of the most-desired tools in the industry, and consider how unified endpoint management plays a key role in many of the biggest Hype Cycle trends.
1. The pandemic has shifted interest towards tools like unified endpoint security
Gartner immediately identifies the COVID-19 pandemic as a major driver of change in the endpoint security space. In particular, the shift to remote work has massively shifted the technology that enterprises need. Even businesses that would never want workers to use their own PCs, for example, have had no choice but to allow bring-your-own-PC (BYOPC) programs to proliferate.
It should not be a surprise, then, that the Hype Cycle sees a number of remote network technologies either rising or on top of the Hype Cycle peak. Among the new technologies to appear on the Cycle is unified endpoint security. As unified endpoint management has helped companies manage all of their devices from a central console, unified endpoint security brings a wide range of security tools into a single command center.
2. Many once-niche technologies are on the verge of mainstream adoption.
Gartner identifies a number of highly prominent endpoint security technologies, including unified endpoint management (UEM), as high-impact additions to any company's infrastructure. Yet these technologies appear on the Hype Cycle's Trough of Disillusionment. What is going on?
All worthwhile technologies go through a full Hype Cycle – where businesses initially have unreasonable expectations for new technology, grow to understand what the technology can do, and find ways to integrate the technology into the bedrock of successful enterprise.
Gartner estimates that unified endpoint management, mobile threat defense, and other technologies in the Trough of Disillusionment will reach the Hype Cycle's final stage – the Plateau of Productivity – within two to five years. This suggests that these technologies are prepared to emerge into the mainstream.
The urgent needs of the pandemic may result in some technologies maturing even faster. For example, Gartner estimates that unified endpoint security platforms will also become mainstream within two to five years – even though they are a newer concept.
3. Technologies from across the Hype Cycle intertwine
Although each different technology on the Hype Cycle has its own dot on the chart, the technologies share many important connections between them.
For example, unified endpoint management might be used as a baseline for improving BYOPC security, setting up a unified endpoint security platform, implementing mobile threat defense, and more, although each of these technologies occupies a separate place in the chart.
This means that no one technology is enough for protecting your employees' endpoints – but it also means that owning one of these technologies can make it easier to integrate more of them into your business.
4. Remote work is more than a passing fad
Even though the shift to remote work occurred as a direct consequence of the coronavirus pandemic and global shelter-in-place orders, remote work will endure well beyond the end of the pandemic. Gartner notes that many employees have expressed interest in working from home after the pandemic.
If you are uncertain whether to invest in remote technology, all signs indicate that your investments will pay off. During the pandemic, there is enormous utility in using unified endpoint management and unified endpoint security platforms to keep data safe, and helping employees securely access business resources using their own PCs – and these tools will continue to be useful after the pandemic ends.
Where do we go from here?
An important clarification: The Hype Cycle graph does not represent the usefulness of any given product versus another. The graph represents the public perception of a product at one moment in time.
This means that you don't have to wait for the later stages of the Hype Cycle to use any of its technology in innovative ways. You can try using unified endpoint management risk-free with SureMDM by 42Gears, and help your workers while getting "ahead of the curve."
Bolster your remote work technology with
unified endpoint management, risk-free
Subscribe for our free newsletter
Thank you! you are successfully subscribed.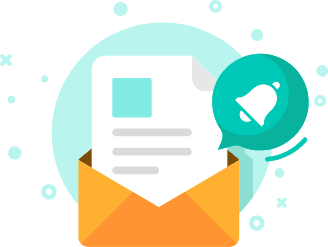 Exclusive News and Updates on Enterprise Mobility!
*

I consent to receive newsletters via email from 42Gears and its Affiliates.
Please agree
*

I have reviewed and agreed to 42Gears Privacy Policy and Terms of Use prior to subscribing and understand that I may change my preference or unsubscribe at any time.
Please agree
Please enter a valid official email