Introducing SureLock Kiosk Lockdown for Windows based Tablet or PC Kiosks
Microsoft Windows, with its huge customer base and dominance at enterprise level always had the edge of being preferred among others for desktop operations. And now with Windows 8 on mobile devices and tablets, companies have options to run Windows compatible legacy applications on mobile devices as well. That means their mobile workforce can now perform same desktop activities on a hand held device.
Companies now with increased dependability on mobile devices for their daily business activity especially ones with mobile field workforce are constantly concerned of unguided use of mobile devices by their workers and unrestricted access to thousands of Apps (games, music, video, internet) available online for download. They are constantly in search of a solution which will help them to increase productivity and efficiency of their mobile workers.
After all that wait, we now introduceSureLock for Windows 8.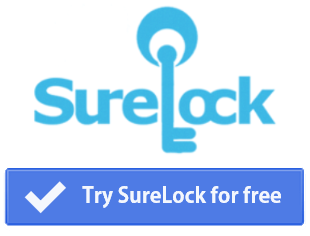 SureLock for Windows 8 is a lockdown solution for Windows 8 devices to improve and maintain efficiency and productivity of your Mobile Workforce. With SureLock's simple setup and customizable features, your Mobile Field Force will now have access to only those applications that they need to work.
SureLock is also a ready kiosk software application to transform your Windows 8 device into a Kiosk. The lockdown it provides is perfect for secured and uninterrupted display for an interactive kiosk which does not require constant check and maintenance.