Evolution of Raspberry Pi as a Business Computer
Jul 24, 2017 | 42Gears Team

When Raspberry Pi first made an appearance in 2012, it created quite a stir in the computer world. The Linux OS based computer, with a low-price tag, offered support for various Linux distributions, making it a great option for business use. By 2014, almost 4 million units of Raspberry Pi systems had made their way across the world, including US and UK.
Developed by the Raspberry Pi Foundation, the Linux-based computing unit features a credit card-sized board and can be easily connected to a television or a computer to turn it into a desktop. Though initially designed to perform as a platform for teaching computing languages in schools, the Raspberry Pi system quickly captured the attention of global enterprises as a low-cost computer.
But the original version of the computer system had a smaller memory power and a weak 700 MHz ARM-chip, making it unsuitable for business use. However, the latest Raspberry Pi 2 was released with powerful features including a 900-quad core MHZ chip and 1GB memory, forcing enterprises to take a second look at the system. It also works with Windows 10 IoT OS.
The Problem
Though Raspberry Pi works as a substitute for a PC, there are limitations to its performance. Its functionality is restricted to certain web applications and Linux-based programs. It was not possible for businesses to deliver remote desktops or virtual applications using Raspberry Pi. Also, Linux OS didn't work easily with Windows-based programs. The computer did allow few options for running Windows desktops but it was a complex and time-consuming process. Raspberry Pi also didn't feature any tool to effectively manage VDI.
The Solution
Parallels RAS (remote application server) was the answer to all the limitations of Raspberry Pi, effectively transforming it into a low-cost RDP (remote desktop protocol) client. With the introduction of Parallels RAS v14, businesses have the ability to turn Raspberry Pi systems into powerful workstations that can integrate with Windows eco-system, connect to remote desktops and virtual applications. The benefit for companies is that they get to reduce their VDI infrastructure expenditure but still have the ability to work with multiple networks. 
Raspberry Pi for Enterprises
Parallels RAS and Raspberry Pi form the ideal partnership for businesses. Using Raspberry Pi, enterprises have the ability to run videos in high quality, work on office documents and browse the internet. While Parallels RAS is budget-friendly and easy to use, Raspberry Pi is low cost and easy to install. By combining both, business get the best characteristics of each to optimize their productivity.
42Gears on Raspberry Pi
42Gears recently announced support for Raspberry Pi running on Raspbian and Ubuntu Mate. Using 42Gears EMM solution, businesses can secure and manage Raspberry Pi devices and also perform jobs such as runscript to create directory on the devices, move files between directories and transfer files.  
Schedule a Demo
Subscribe for our free newsletter
Thank you! you are successfully subscribed.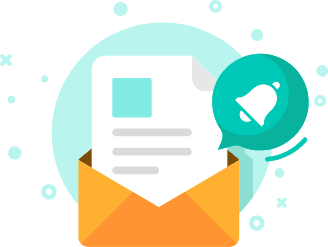 Exclusive News and Updates on Enterprise Mobility!
*

I consent to receive newsletters via email from 42Gears and its Affiliates.
Please agree
*

I have reviewed and agreed to 42Gears Privacy Policy and Terms of Use prior to subscribing and understand that I may change my preference or unsubscribe at any time.
Please agree
Please enter a valid official email