Enable Battery and Connection Alerts on Android Devices using SureMDM
Applies to

:
Product

SureMDM

Platform

Android
It is often desired that you want to know if the devices managed with SureMDM have not been online for a specific time period or if your field devices' battery power have gone below the recommended threshold.
With SureMDM, you can create a Notification Policy Job for your devices. Once this job applied to the device, you will automatically get alerts and emails whenever your registered device is not connected to a network for a specified period of time or whenever the device's battery power is lower than recommended percentage.

Follow below mentioned steps to create a Notification Policy Job in SureMDM (SaaS Version):
1. Login to SureMDM Web Console
2. On SureMDM screen, click on Jobs under Utility Panel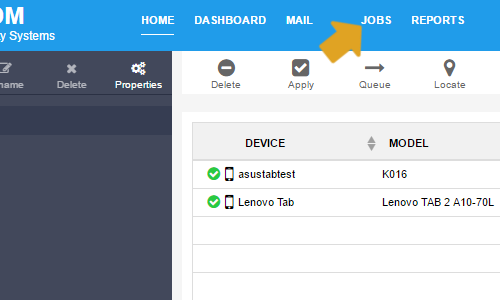 3. On Jobs screen, click on New Job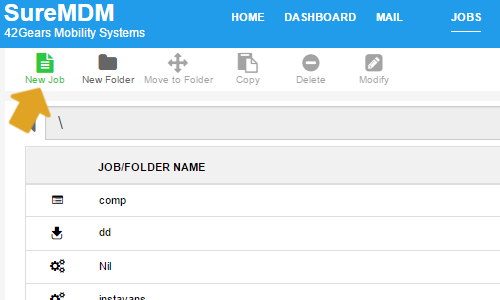 4. On Create Job prompt, select Android and click on OK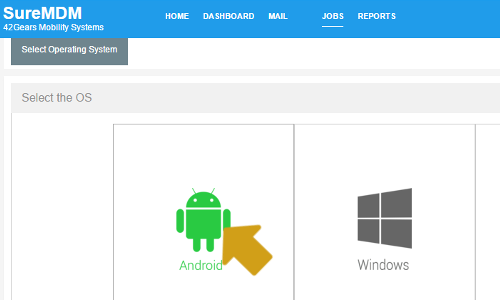 5. On Create Job Android prompt, select Notification Policy and click on OK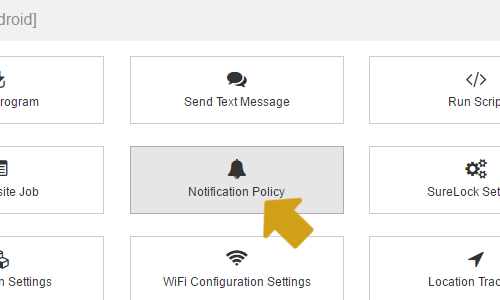 6. On Notification policy on device prompt, enter a Job Name
7. Check Enable Battery Policy and enter a value in Notify When Battery Below field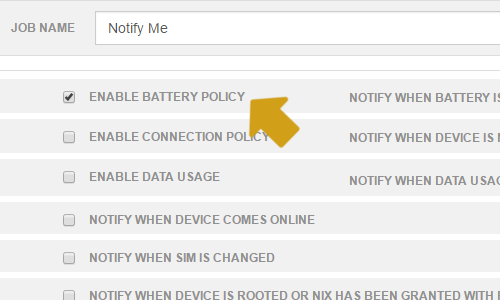 8. Next, check Enable Connection Policy and enter a value in Notify When Device Not Connected For field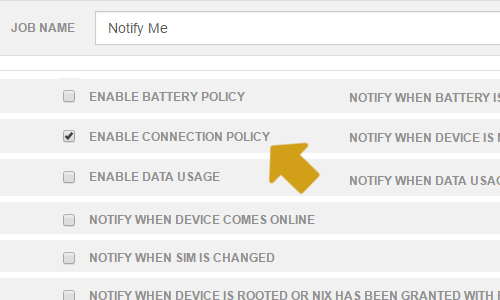 9. Check Send Alert To option and select from the following options:
i. SureMDM Web Console
ii. Device
iii. E-mail Notification (You can enter multiple addresses separated by comma)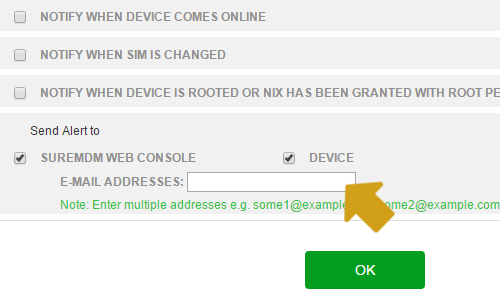 10. Click on OK to complete
Once done, select the device from the Device List and use Apply option on the Quick Toolbar to apply the job.
There are following other alerts that you can enable and apply on devices using SureMDM:
Enable Data Usage – Notifies when the data usage is higher than set threshold
Notify when device comes online – Notifies when offline devices come online
Notify when sim is changed – Notifies when users change sim card of the device
Notify when device is rooted or Nix has been granted with root permission – Notifies when device is rooted or Nix has been granted with root permission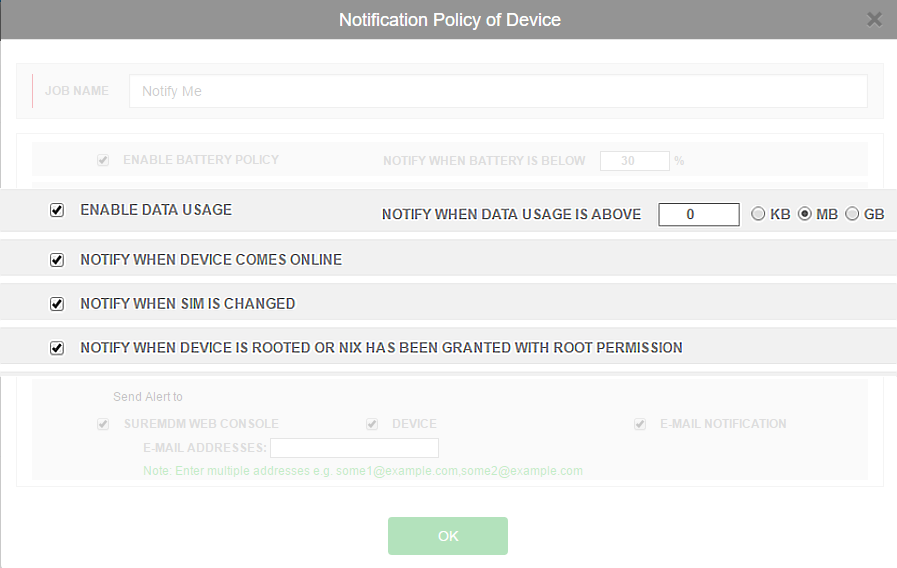 To receive email alerts in SureMDM On-Premise version, mail server need to be configured. Please follow the below mentioned steps to configure mail server in the On-Premise server:
1. Browse and edit the file – c:\inetpub\wwwroot\suremdm\webApp.config
2. Edit the following details:
<add key="MailServer" value="EnterOutgoingMailServerHere"/>
<add key="MailUser" value="EnterMailUserHere"/>
<add key="MailPwd" value="EnterMailPwdHere"/>
3. For other mails (like receiving offline alerts) configure the following parameters:
<add key="AlertMailServer" value="EnterOutgoingMailServerHere"/>
<add key="AlertMailUser" value="EnterMailUserHere"/>
<add key="AlertMailPwd" value="EnterMailPwdHere"/>
To read more about SureMDM, click here
To register for 30 days free trial, click here

Read more about our products: