Eliminating Shadow IT with MDM Solution
Jul 15, 2022 | 42Gears Team
Eliminating shadow IT with MDM (Mobile Device Management) solution is the key to ensuring corporate data security. In recent years, the adoption of shadow IT has increased due to the increased use of cloud-based applications and services.
Shadow IT refers to the use of applications, services, software, devices, equipment, or any information technology without the IT department's approval.
While shadow IT may have multiple benefits, such as driving innovation in work processes and improving employee productivity, it may also pose a risk of serious security breaches, data leaks, regulatory compliance violations, and more.
There are multiple ways to eliminate the risks associated with shadow IT. And deploying and implementing an MDM solution is one of them.
Let's look at how MDM solutions have made it possible to eliminate shadow IT.
How to eliminate shadow IT with an MDM solution
MDM Solutions Help Ensure Data and Device Security
Some companies use a diverse range of hardware and operating systems, which can be difficult to manage and secure. This is especially true when users keep downloading and installing apps and data without the IT department's permission.
Using MDM solutions, IT administrators can easily grant or deny access to data and apps. When necessary, it can even lock and unlock devices. Additionally, an MDM solution can help IT admins install and uninstall apps as required.
MDM Solutions Help Manage Access Control
With the rise in the adoption of cloud-based and BYOD technologies, securing a company's resources and network has become quite challenging. It has also made it difficult to ensure that all technologies, applications, and software on a company's network are secure and legally compliant.
MDM solutions help IT departments exercise control over the use of apps and software. With an MDM solution, they can ensure role-based access to company resources. For example, a CTO may get access to more resources than other employees. An MDM solution can also ensure that no application or software can be installed without approval from the IT department.
MDM Solutions Allow for Containerization
Employees may feel comfortable working with technologies they are familiar with. And that's precisely why they choose the shadow IT route. However, organizations can't ignore the risks associated with shadow IT. Hence, they need a solution to allow users to work in a conducive environment while keeping the company's resources secure.
An MDM solution can separate business data and apps from personal ones through containerization. Containerization helps the IT department manage corporate resources on mobile devices. In addition, an MDM solution can monitor, delete, modify, install, uninstall, and wipe data remotely without touching employees' personal data and apps.
MDM Solutions Support Network Monitoring
To eliminate shadow IT risks, organizations must continuously monitor their device networks. Doing so can help detect security breaches and take remedial actions immediately.
An MDM solution can regularly scan a company's network and detect the presence of any active cloud-based service that's running without the IT department's approval. An MDM solution can also help monitor data downloads or uploads.
Conclusion
Just like any other approach, shadow IT, too, has its own set of pros and cons. Businesses must, therefore, find a middle path that can help them strike the right balance. Managing shadow IT with an MDM solution can reduce the associated risks while allowing end-users to work with familiar technologies.
42gears' MDM solution, SureMDM, offers features to mitigate the risks associated with shadow IT by controlling the use of technologies. It also helps secure corporate data without affecting employees' productivity.
Are you looking for an MDM solution that helps to eliminate shadow IT?
Subscribe for our free newsletter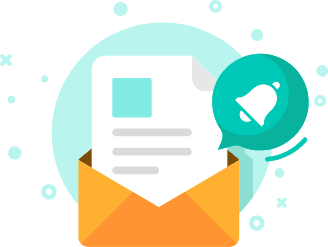 Exclusive News and Updates on Enterprise Mobility!
*

I consent to receive newsletters via email from 42Gears and its Affiliates.
Please agree
*

I have reviewed and agreed to 42Gears Privacy Policy and Terms of Use prior to subscribing and understand that I may change my preference or unsubscribe at any time.
Please agree