BYOD, CYOD and COPE- Breaking Down Digital Workplace Programs
Feb 09, 2018 | 42Gears Team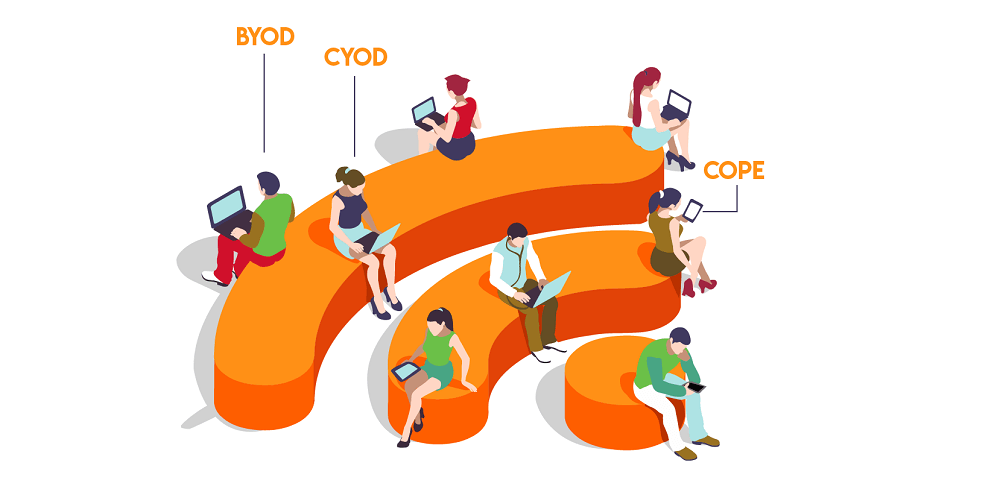 What is the right fit for your organization?
Mobile productivity and user centric IT approach are cornerstones in today's IT industry. Many companies are captivating the workforce by marketing these mobility strategies. In fact, the rise of BYOD strategy (Bring Your Own Device) was the result of such initiatives. Soon appeared CYOD (Choose Your Own Device) and COPE (Company Owned Personally Enabled Device) as substitutes for those organizations who were concerned with the myriad of security concerns raised by BYOD. All these strategies allow enterprises to support a mobile workforce by combining flexibility with IT control.
Here's a brief breakup of the basic elements of each strategy before we dive deeper into them.
Brief History of Evolution of Mobile Strategies
Due to the widespread usage of mobile devices, enterprises adopted BYOD initiative which allowed employees to bring their own devices to work.
BYOD was soon followed by CYOD policy which allowed employees to choose their own hardware from a list of IT-approved devices provided by the company. This approach is considered to be a compromise between BYOD and the more recent approach – COPE. CYOD policy can be productive for employees as they can assess and select the technology required to perform their roles better. The biggest drawback of this stategy is that employees have limited option of devices to choose from.
In some cases, users who were worried about personal data privacy, were rejecting to comply with BYOD. Thus evolved COPE, a corporate policy which allows employees to select company owned device from an approved list and use their own personal apps on these devices. This model provides the maximum control to IT, which is the main reason it is favoured by large enterprises. In COPE mobile strategy, the devices are owned by the company as the company pays for them.
Often organizations lack complete clarity on the distinction between these three mobile strategies and adopt a strategy which might not be beneficial in the long run. For example, BYOD can save initial hardware costs but companies later spend on support costs.
Here's a chart which provides a distinction between the three strategies.
Difference Chart
| | | | |
| --- | --- | --- | --- |
| Features | BYOD | CYOD | COPE |
| Ownership | Employee-owned devices | Employee-owned or company-owned | Company-owned only |
| Deployment | Very less deployment time | Relatively slow deployment time than BYOD | Heavy compliance requirement slows down the deployment time |
| Popularity | Popular among small businesses | Favored by large enterprises | Favored by Larger enterprises |
| Cost saving | Cost saving opportunity on Hardware, support & telecom costs | Higher cost than BYOD but costs can be cut on hardware | No scope of cutting costs on hardware, but less support overhead |
| Procurement | No procurement required | Strict standards of procurement | Strict standards of procurement |
Some best practices for BYOD, CYOD and COPE are:
When an enterprise defines policies for its employees to use mobile devices, it must define how users will have access to enterprise applications and corporate data on their personal devices. It must provide secure access by enforcing policies based on user role, configuration, and security of user-owned devices to shield their corporate data against misuse and non-compliance.
1.
Define Eligibility:
The enterprise must clearly state who in the organization should be allowed to use personal devices for work, and how frequently. They must define user roles and enroll these devices to an EMM solution. Some ideal user types could be contractual workers and higher-level managers.
2.
Security and Compliance
:
A key requirement of all the above policies is data protection and compliance. For BYOD and COPE, which allow the employees to use their personal apps along with enterprise apps, companies must use Mobile Application Management solution to separate personal and corporate data. Containerization policies can be used in cases where the corporate data doesn't need to reside on the mobile device.
3.
Define devices that are allowed:
By defining which devices are allowed for enterprise use, IT has more control on the OS and system settings. This also helps to avoid security risks and limits the type of devices they will support.
4.
Cost sharing
Enterprises must be clear about the policies related to hardware and data costs. In some BYOD policy, enterprises have the advantage to reduce hardware costs as employees pay for the devices and also bear the telecommunication costs. Many organizations share the cost with employees by paying 15-20% as a stipend.
5. Rollout
Once an organization chooses any initiative- BYOD, CYOD or COPE, employees must be guided how to choose the right device suitable for their needs. They must read and understand the policy thoroughly to be able to correctly access data and set up corporate accounts for apps according to the guidelines.
Understanding the behavioral drivers of BYOD, CYOD and COPE is the first step in establishing a mobile strategy. Once an organization understands the approach it wants to take, it needs to find a technical solution to match that strategy – not the other way round. 42Gears UEM solution supports all the scenarios, and believes in creating flexible workspaces by empowering enterprises to manage devices while securing data.
Interested? Schedule a BYOD Demo Today!
Subscribe for our free newsletter
Thank you! you are successfully subscribed.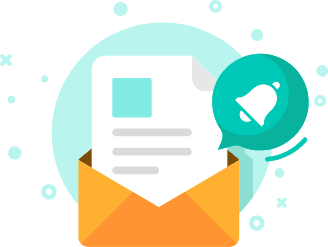 Exclusive News and Updates on Enterprise Mobility!
*

I consent to receive newsletters via email from 42Gears and its Affiliates.
Please agree
*

I have reviewed and agreed to 42Gears Privacy Policy and Terms of Use prior to subscribing and understand that I may change my preference or unsubscribe at any time.
Please agree
Please enter a valid official email