4 Amazing Ways Museums are Enhancing Visitor Experience with Tablets
May 05, 2015 | 42Gears Team

Mobile devices are everywhere and they are also becoming all powerful with their ever increasing processing capability. It has become indispensable and important than ever to include the digital dimension in any business or institution. Museums have joined in to benefit from the mobile revolution.
Keeping visitors engaged and drawing younger crowds have always been a challenge with museums. The appeal of a museum is slowly fading away as people consider it as a place to go when visiting a new city just as a customary ritual. Things are changing though as museums are exploring mobile technologies to make visitor experience more engaging, educational and interactive.
Recent studies show that the average museum visitor is 50 years or older and there has been a lot of focus to promote, engage and provide rich experience to younger visitors through clever use of mobile technologies. These can be as simple as a smart-phone app that allows visitors to view museums' schedules, buy tickets or even receive special broadcasts. There are even a few coordinated digital devices like mobiles and tablets provided by museums with interactive contents and functionalities to engage and educate visitors.
Here is a list of 4 ways by which museums are making use of smart phones and tablets to enhance visitor experience:
1. Interactive Devices for Visitors
The curators at the museum have realized that most people are either taking pictures or going through the details of the exhibits on their own mobile devices. So, instead of letting the visitors browse through the trivia on their own smart-phones, they are providing them with tablets that are well coordinated with contents; translations, explanations, facts among other things and services which allow them to communicate with museum staff. These devices are also enabled with options to text or email images, or post them on Facebook, Twitter and other social networking platforms.
2. Visitors' Information Gathering Devices
A lot of museums are placing tablets in front of each exhibit to gather data to do predictive analysis on visitors' behavior. For instance, to measure the time they spend in a particular location. It is helping museums to improve the layout and exhibit locations. These audience data are also being analyzed to equip museums to personalize gallery navigation services and communications of visitors based on their past behavior.
3. Educational Devices
Many museums encourage schools to initiate field trips to museums for a world-class learning experience for students through rich interaction via tablets. Students follow directional cues provided on screen, take notes or sketch with white-board features, interact and collaborate with their fellow students through notes and chat.
4. Common Information Kiosks
The other step that many museums have taken is the introduction of touch screen kiosks. These kiosks placed at common areas are an interactive way for the visitors to view exhibit details and offer them self-help options. These kiosks are also used to gather information about the visitors like their e-mail id and feedback about the whole experience of their visit.
Issues and challenges
Use of tablets in museums bring up challenges like:
Misuse by visitors in the form of tampering of settings
Ensuring device uptime
Managing large number of deployed devices
Updating exhibit details, services and content on the devices
Solution
Managing large number of devices and updating content remotely can be achieved using mobile device management (MDM) solutions. While most MDMs provide functionality to manage device, they lack features to prevent device misuse and tampering of device settings. Preventing misuse of devices and tampering of settings can be achieved using device lockdown solutions. Museums need a combination of device lockdown and device management to solve the above mentioned issues.
Many organizations the world over use SureLock from 42Gears for their device lockdown requirements. SureLock works seamlessly with SureMDM which is an MDM solution from 42Gears. The National Trust of Australia have used SureLock to set up visitor guide for one of their exhibitions using Android tablets which proved to be a huge success (read here). SureMDM offers extensive device management functionality along with the ability to update content, application settings and services.
42Gears also offers comprehensive solutions for video playing kiosks and web kiosks which could perfectly fulfil the requirements of museums. To know more about the solutions for museums and other similar set-ups, contact us at sales@42gears.com.
Subscribe for our free newsletter
Thank you! you are successfully subscribed.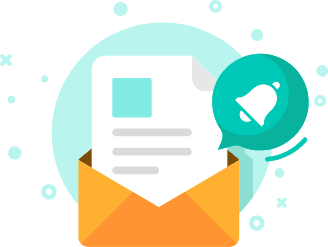 Exclusive News and Updates on Enterprise Mobility!
*

I consent to receive newsletters via email from 42Gears and its Affiliates.
Please agree
*

I have reviewed and agreed to 42Gears Privacy Policy and Terms of Use prior to subscribing and understand that I may change my preference or unsubscribe at any time.
Please agree
Please enter a valid official email