Mobile Threat Detection Solution
Connect | Secure | Communicate - Anytime & Anywhere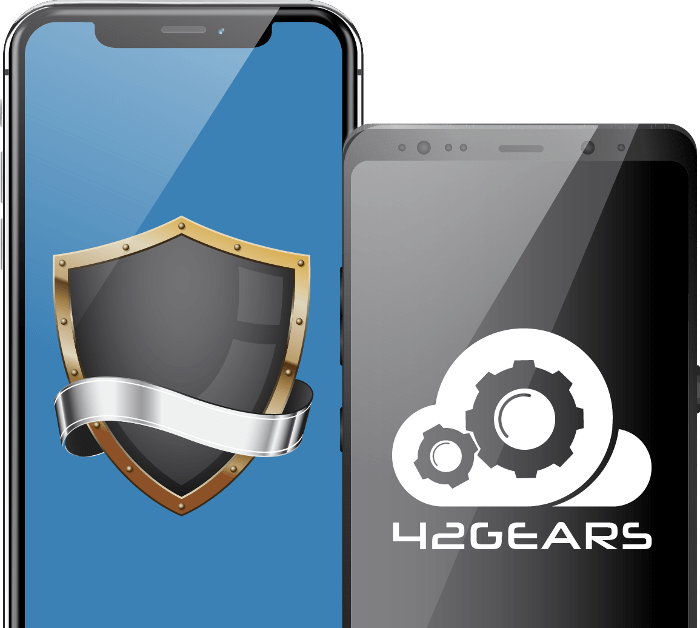 MDM solution provides mobile device management whereas, MTDs provide mobile security by preventing, detecting, and remediating sophisticated cyberattack using various techniques. Jointly, they provide integrated security management and enforcement solutions.
As enterprises opt for a mix of company-owned (COD) and employee-owned (BYOD) devices, it is necessary to secure the devices at three levels - application, network, and device. Mobile Threat Detection (MTD) monitors network connections and content in real-time and identifies anomalies to ensure any malicious activity is proactively blocked.
The MTD works at three different levels

MTD identifies malware through application sandboxing and code analysis using techniques such as anti-malware filtering, code simulation, application reverse engineering, and static and dynamic app security testing.

MTD monitors cellular and wireless network traffic for any suspicious or malicious behavior, invalid certificates, Secure Sockets Layer (SSL).


MTD monitors OS versions, security update versions, system parameters, device configuration, firmware, and system libraries to identify device vulnerabilities and malicious activity. It also checks for modification of system libraries, configuration, and jailbreak or rooting.
42Gears - Kaspersky Partnership
42Gears and Kaspersky have come together to offer a single solution providing device management and threat defense & mitigation functionalities. 42Gears SureMDM integrates the capabilities of Kaspersky Mobile Security SDK (KMS SDK), a multi-layered security framework, to help businesses protect mobile devices from any kind of security threat.
What You Get
Android
Malware Detection — Identifies and protects against different kinds of malware
iOS (coming soon):
Jailbreak Detection: Detects if a device has been jailbroken
Secure Connectivity 

WiFi Analyzer: Checks the safety of the WiFi Access Point that the user is connected to

Certificate validation: Validates the authenticity of the SSL certificate presented by a website
What You Achieve

BYOD Management: Effective management of vulnerable employee-owned devices (BYOD)

Threat Response & Mitigation: Quick response to and elimination of threats before they pose any challenge

Risk Analysis: Analysis of risks posed by different types of threats

Policy Compliance: Ensure

data on both company-owned and employee-owned devices is safe while complying with regulatory policies.