Why EMM Software is a Must for Companies with Large Device Fleets
Jul 16, 2021 | 42Gears Team

When a company deploys devices to a large fleet, it must ensure that these endpoints help improve operational efficiency and drive productivity. Most often, these endpoints may be a wide range of devices that serve the needs of different employees in various departments. For example, a company may deploy multiple kinds of Android-based devices such as tablets, smartphones, point-of-sale devices, and barcode readers for multiple use cases. And if the endpoints are based on multiple operating systems, it is even more complex to manage them. That is why companies with large device fleets need EMM software.
What is EMM Software
Enterprise Mobility Management, or EMM software, is a powerful solution that offers multiple components to remotely manage devices, applications, and content. These components include Mobile Device Management (MDM), Mobile Application Management (MAM), Mobile Content Management (MCM), and Mobile Identity Management (MIM). Today, as businesses increasingly adopt mobile devices to conduct business operations, the role of EMM software has become phenomenally important.
With EMM, IT teams can gain total control over large device fleets. It simplifies common IT tasks such as equipping employees with the right set of apps and device functionalities, monitoring compliance, and ensuring device and data security. By providing complete visibility into all the endpoints an organization uses, EMM technology allows IT teams to manage device inventory.
Why Choose EMM software
There are many EMM solutions in the market today. However, when managing a large device fleet, businesses must carefully evaluate their needs before they can choose the most appropriate EMM software. In simple words, your best EMM software match must simplify the device management tasks with which you need help.
Automate device management
As mentioned above, EMM software includes many device management features. Once admins customize EMM settings to fit their needs, they can automate many tasks that would otherwise be repetitive and time-consuming. For example, IT teams can leverage EMM software to create device groups for provisioning devices, authenticating users, and pushing device configurations and security policies. Also, certain key tasks such as monitoring devices and app usage and pushing updates are repetitive activities and can involve errors. However, with EMM solutions these tasks become a breeze. As such, EMM solutions help IT to manage multiple devices from a single console.
Never lose a device
Businesses empowering their frontline workers with technology must ensure the safety of their corporate-owned endpoints. For this, EMM software can come in handy by allowing IT to track the whereabouts of endpoints in real-time. For instance, logistic companies that deploy devices to a mobile frontline workforce need to track devices to the last-mile delivery. This helps them provide an enhanced customer experience. Enabling the geo-tracking feature in an EMM solution can help facilitate that.
Streamline application management
Equipping users with work applications is key to business productivity. However, managing applications efficiently on hundreds of devices based on multiple operating systems without a solid central platform can be an intimidating task. So, implementing an EMM solution can help to address all application management challenges. This includes remotely installing, updating, configuring and uninstalling business-critical apps on mobile devices. Further, IT can restrict app access based on user role.
Restrict device misuse
When deploying devices to a large fleet, it is important to enforce necessary restrictions to prevent misuse. EMM software decreases the chance of any security-related issues by preventing unauthorized use of company assets. For example, a transportation firm's IT team can prevent drivers from playing YouTube videos on work devices. IT teams can achieve this by locking down devices into kiosks and restricting access to certain functionalities. Additionally, restricting access to certain applications and URLs ensures that end-users do not accidentally download malware.
Maximize device usage
Companies with a large device fleet need to ensure all their assets are utilized properly in order to maximize device usage, thereby reducing cost in the long term. However, this might be a security concern for many companies. Fortunately, with EMM software, IT teams can allow multiple users to share a pool of devices, without having to worry about security. One of the most essential features of EMM software is its support for device custom authentication and multi-user profiles. These features ensure that businesses maximize device usage and reduce the expenditure on hardware by enabling device sharing.
Minimize device downtime
Every piece of electronic equipment, at some point during its lifecycle, encounters technical glitches. There may be instances when frontline workers experience weak network connectivity, unpatched software, or a simple inability to log in. As a result, businesses may face service disruption. During these times, IT teams may rely on EMM software which can help reduce device downtime with remote device troubleshooting. By providing remote assistance, businesses can bypass the costs normally incurred by physically repairing the devices.
Conclusion
Enterprise Mobility Management solutions have come a long way and have evolved into Unified Endpoint Management solutions. This is mainly because today's use case scenarios are more complicated than those from five years ago. However, the basic principles on which EMM was built still remain the same. It is advisable for businesses of all sizes to implement EMM software to streamline every aspect of endpoint management and gain maximum value from their mobile deployment.
Would you like to know how your business
can benefit from EMM software?
Subscribe for our free newsletter
Thank you! you are successfully subscribed.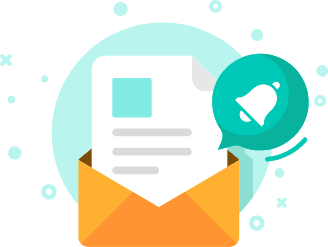 Exclusive News and Updates on Enterprise Mobility!
*

I consent to receive newsletters via email from 42Gears and its Affiliates.
Please agree
*

I have reviewed and agreed to 42Gears Privacy Policy and Terms of Use prior to subscribing and understand that I may change my preference or unsubscribe at any time.
Please agree
Please enter a valid official email