Securing Microsoft 365 Emails and Apps Using 42Gears BYOD Solution
May 13, 2019 | 42Gears Team

Evolving and rising cyber threats have become a nightmare for all IT pros. Moreover, as increasing numbers of organizations adopt BYOD and allow employees to access corporate emails and work apps on personal devices, the need for having strong security policies has become paramount.
However, the security of an employee-owned device depends, to a large extent, upon the employee's behavior (such as whether or not he/she is particular about having strong security systems on the device to scan for viruses and threats). Employees may or may not be capable of identifying phishing attacks or be extra cautious while accessing corporate emails and apps while using open networks. So, businesses cannot be sure if or not employee behavior will put corporate data at risk. And hence the need for a more robust and reliable solution.
Microsoft 365 apps and tools help organizations ensure secure data access for employees. It is a great solution when used in conjunction with a strong BYOD policy and a reliable UEM solution. UEM-supported Microsoft 365 provides app-level security control over employee devices, which protects work data without impacting personal apps. It ensures that corporate data can be accessed through work apps only so business information is never compromised.
On the other hand, Microsoft 365 also allows employees to freely use their own mobile phones and personal apps without any interference from employers. Microsoft 365 offers single sign-on, which makes it easy for employees to access work-related apps and collaborate in real time. Using Microsoft 365, employees can access emails, check calendars, etc., and thus be more productive and efficient.
How to secure Microsoft 365 emails and apps with 42Gears UEM
42Gears UEM offers a reliable support for Microsoft 365 deployments. It helps organizations leverage Microsoft 365 to better manage BYOD scenarios with high level security. 42Gears UEM simplifies the configuration and deployment of Microsoft 365 on employee-owned devices. The custom app store feature in 42Gears' UEM console helps admins push Microsoft 365 apps directly on employee devices.
Microsoft 365 + 42Gears UEM = Complete package for BYOD
42Gears UEM provides a platform to configure work emails securely on business approved devices, which enables employees to access corporate emails on their own mobiles without compromising data security.
Offerings of 42Gears UEM to secure BYOD
42Gears UEM supports Microsoft 365 framework to secure corporate data on employees-owned devices through :

1. End-User Authentication
IT pros can configure 42Gears UEM to authenticate end users before they enroll their devices. Authentication can be either SAML or OAuth-based.
2. Certificate-based Authentication
When organizations allow access to work emails on personal devices, it offers a level of convenience to employees. This, however, also poses many challenges, like email access through unsecured networks, unauthorized email access, etc. Certificate-based authentication with 42Gears Per-app VPN feature helps deal with such situations by ensuring that only devices having certificates deployed in them are allowed access to business emails.
3. Mobile Email Management (MEM)
Leakage of corporate emails is possible through other email accounts or employees' personal accounts. MEM offers an additional layer of security to restrict users from accessing emails through secondary apps. This ensures that no other app except for the one that has security controls over emails is allowed access. From the Microsoft 365 Admin center, IT admins can disable email access for all mobile clients by default. When devices are enrolled into 42Gears UEM, employees automatically get mail access to the pre-approved email application on their devices.
4. Containerization and Data Loss Prevention (DLP) controls
Deploying Microsoft 365 apps through 42Gears UEM enforces containerization of apps to prevent data loss. The containerization policy helps businesses prevent sharing of Microsoft 365 data to personal apps. 42Gears offers different containerization controls for different operating systems such as Apple iOS, Android and Windows.
When used in conjunction with 42Gears UEM, Microsoft 365 is an excellent tool for any organization attempting to manage and secure employee-owned devices. The combination helps organizations secure business data on employee-owned devices. At the same time, it helps employees to keep their personal and corporate data separate.
Click here to watch a video on how to manage Microsoft 365 Apps on business devices using 42Gears UEM.
Secure your BYOD set-up with Microsoft 365 and 42Gears UEM. Try 42Gears UEM today.
Subscribe for our free newsletter
Thank you! you are successfully subscribed.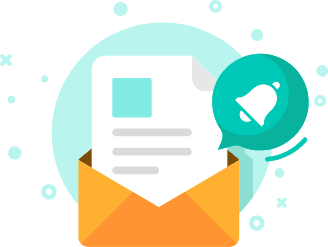 Exclusive News and Updates on Enterprise Mobility!
*

I consent to receive newsletters via email from 42Gears and its Affiliates.
Please agree
*

I have reviewed and agreed to 42Gears Privacy Policy and Terms of Use prior to subscribing and understand that I may change my preference or unsubscribe at any time.
Please agree
Please enter a valid official email