Fortify Your Defenses Against Malware Attacks
Feb 19, 2020 | 42Gears Team

As the range of modern devices expands, so too does the range of strategies by which hackers hope to compromise your enterprise. The first step in thwarting hackers is to know the general methods that they employ; the second is to implement defenses that remain strong over time, even as hackers change strategies. This article will help with the first step, and you'll learn how MTD (Mobile Threat Defense) and UEM (Unified Endpoint Management) can help with the second step, with strategies like malware detection in UEM solutions.
A good way to know what is new in the world of cybersecurity is to consult the newest annual security reports released at the start of every year. For our purposes, let's take a look at the latest report released by Pradeo Security, a leading mobile-security device firm (You can download the report yourself here).
Pradeo estimates that over 10% of Android devices in any given company have malware that cannot currently be detected by an antivirus.
Pradeo notes that malicious actors focus especially on compromising mobile application functionality (as opposed to compromising the network or operating system). This leads to an alarming influx of malware- for example, Pradeo estimates that over 10% of Android devices in any given company have malware that cannot currently be detected by an antivirus, which poses a challenge for malware detection in UEM software.
Even if applications do not introduce malware, they can be "leaky"- making private information of various kinds accessible to unauthorized third-parties. Alternatively, they can lead users to malicious links ("phishing")- Pradeo reports that 85% of phishing now takes place in mobile applications.
If devices do not have the latest operating system, they do not have access to the latest defensive measures, and indeed, Pradeo notes that the vast majority of vulnerabilities exist in outdated OS versions, and over half of Android devices (and a quarter of iOS devices) in the workplace run on outdated software. Malware detection in UEM solutions becomes difficult when three or four legacy systems still exist on devices, and there is no surefire way to make sure everyone has the latest OS version.
Even if workers have updated devices with only safe applications, their devices can pose a security threat by connecting to unsecured Wi-Fi networks. This is an especially prominent concern with worker-owned devices, which could transmit sensitive data on public, unsecured Wi-Fi networks.
Why using SureMDM is a good idea

Unified Endpoint Management (UEM) solutions, like SureMDM by 42Gears, have the ability to intervene in the three places where devices are most vulnerable- mobile applications, operating systems, and Wi-Fi connectivity. Moreover, these tools allow IT personnel to monitor all three from a central console.
Let's look at what SureMDM can do to help with these vulnerabilities.

Applications: SureMDM can approve or blacklist applications from being downloaded and used on devices.
Operating Systems– SureMDM can assess what OS runs on any given device, and push OS updates to non-compliant devices.
Wi-Fi: SureMDM can trigger policies on devices based on whether or not the devices are connected to secure Wi-Fi networks.
The biggest benefit of using SureMDM is being able to manage everything from a central location. The features listed above can minimize the occurrence of threats, but what if they do appear? That's why it's essential to integrate MTD into the UEM itself.
SureMDM's MTD features provide a trusted tool for malware detection in the UEM solution itself. You can minimize the occurrence of issues and have strong security tools to face threats if they do arrive, accessible from one central console.
Mobile Threat Defense
Would you like to learn more about SureMDM MTD?
Subscribe for our free newsletter
Thank you! you are successfully subscribed.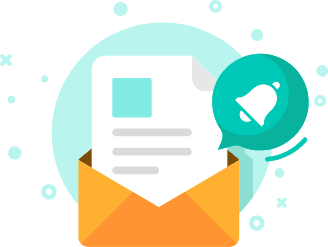 Exclusive News and Updates on Enterprise Mobility!
*

I consent to receive newsletters via email from 42Gears and its Affiliates.
Please agree
*

I have reviewed and agreed to 42Gears Privacy Policy and Terms of Use prior to subscribing and understand that I may change my preference or unsubscribe at any time.
Please agree
Please enter a valid official email