42Gears Products Offer Zero-Day Support for Android 13
Aug 30, 2022 | 42Gears Team
Android 13 was officially released by Google on August 15th this year. After Android 12's extensive revamp, the most recent Android version, Android Tiramisu, comes with a few refinements. The source code is available on AOSP, so developers can now make their builds compatible with the recent version of Android. With that, 42Gears has also worked to make its products Zero-day ready to make them compatible with the new Android version. After analyzing the new offerings of Android 13, we have introduced some changes in our product. In this blog, we will explain the changes that we have made to make our products compatible with Android 13.
Most of our products such as SureMDM Agent version- 27.16.03, SureLock version- 21.16.03, SureFox version-14.21.04, and SureVideo version-04.70.03 are fully compatible with Android 13. However, Google has made some significant changes in this new version and this includes deprecating the support for Android device administrator. This isn't new, as Google had started decreasing the support since the release of Android 10. The good news, though, is that Google is offering more for Android Enterprise.
As mentioned, 42Gears has already upgraded its products to the API 32 and Android 13 version. Let's take a look at the other changes we've introduced.
Changes in Notification Access Permission
With the release of Android 13, there will be a new runtime permission for sending notifications from an app. If users enroll Android 13 devices for mobile device management, they will have to allow the 42Gears' UEM app to send notifications.
We have added notification access permission in our configure runtime permission checklist. Users will get the permission checklist while enrolling the Android 13 devices into our UEM solution. They need to allow the notifications permission to work. Notifications will not be allowed by default. For the devices that are already enrolled and those that are upgraded to Android 13 will continue to get notifications.
Changes in Bluetooth Manager
As Google has deprecated a few APIs related to Bluetooth manager, it won't work for device administrators. From now onwards, Bluetooth manager will work only on device owner (DO) mode. It is exempted for Device Owner (DO), Profile Owner (PO) and system apps. 42Gears has already upgraded to those APIs. Our customers can continue to work with the Bluetooth manager.
When IT administrators upgrade their devices to Android 13, 42Gears SureMDM stands out as one of the best options for its simple device enrollment and administration process. With 42Gears, admins can easily keep devices secure and update applications.
Are you looking for a UEM solution that's compatible with Android 13?
Subscribe for our free newsletter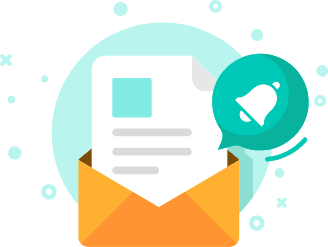 Exclusive News and Updates on Enterprise Mobility!
*

I consent to receive newsletters via email from 42Gears and its Affiliates.
Please agree
*

I have reviewed and agreed to 42Gears Privacy Policy and Terms of Use prior to subscribing and understand that I may change my preference or unsubscribe at any time.
Please agree