42Gears California Consumer Privacy Act Compliance Statement
Jan 02, 2020 | 42Gears Team

Starting on January 1, 2020, the California Consumer Privacy Act ("CCPA") will govern how businesses handle the personal information of California residents. CCPA is a new consumer protection and data privacy act which enhances privacy rights for residents of the state of California in the United States.

The advent of CCPA will place new obligations on companies doing business with California's 40 million residents. Organizations that do business in California must disclose information about the collection, sale and disclosure of personal information as in conformity with the data protection regulations.

42Gears is wholeheartedly committed to honoring and protecting the privacy of our website visitors and our clients' information, as well as the personal information of our customers. This includes our commitment to provide robust protection for every individual no matter the jurisdiction to which they belong.
In pursuance of the aforesaid, in 2018 we adopted and implemented GDPR regulations. Now, we welcome CCPA with open arms and enthusiasm.
Privacy Rights Clearinghouse reported that since 2005, a total of 8,804 data breaches have been made public, resulting in 11,575,804,706 records being compromised. Between January and April 2019, 58 data breaches had been made public, resulting in 1,396,634 records being compromised. This growing problem sparked state lawmakers to implement data breach notification statutes. In 2002, California was the first state to enact data breach notification legislation, which provided an example for other states to follow. Since then, forty-five states have enacted their own data breach notification legislation.
42Gears key steps towards CCPA compliance:
Making requisite disclosures:

As CCPA requires businesses to notify consumers of their legal rights, including the right to deletion, data portability, and the right to know how personal data is collected and used, along with how to exercise these rights.

At 42Gears, we provide legal layouts and details about all relevant rights and the purpose behind our collection of any personal data. which can be seen in our Privacy Notice.

(Check our Privacy Notice for understanding our legitimate interest behind the usage of data)


Handling Consumer requests: We already have a well-defined process to respond to verified consumer requests as and when any privacy rights are initiated and we will keep improving this process as California state literature identifies and resolves ambiguities in the wording of the CCPA.

Trainings and Responsible Personnel's: From a compliance readiness perspective, we have put together a comprehensive and competent task force across all of our departments (from our IT security team to our legal team). This task force has traced the flow of data through our company (from initial collection to final deletion) and ensured that we are in compliance with CCPA every step of the way. We will periodically conduct updated trainings to ensure that every part of our company is fully up-to-date on the requirements of CCPA.


Access and Portability: In accord with the requirement of having more than one medium for receiving customers requests, we at 42Gears address any privacy-related issues within 45 days through two designated channels: the email address dpo@42gears.com and the toll-free number 1-877-428-2423 (See our Privacy Notice).


Unified Services: 42Gears never discriminates against consumers based on their decision to exercise data protection rights. We do not use automated decision-making systems that sort customers solely on the basis of them exercising their rights.


Data Security and Protection: Our services are backed by appropriate technical and organizational measures which ensure the security and protection of your personal data.


No Selling of Data: We do not sell or intend to sell any personal data (of adults or minors), as our product or services are not designed for that purpose.
Adhering to applicable privacy regulations and upholding our commitment to protecting our customers' data security is important to us. Feel free to contact us at dpo@42gears.com regarding your privacy concerns, and we will respond to you within the timespan mandated by CCPA.
This page will be revised on a timely basis as and when the applicable rules and regulations will be enforced.
Disclaimer: 42Gears does not claim that the organisations using our products/services will be HIPAA/GDPR/CCPA or any applicable regulations compliant or exempt from any legal or regulatory provision applicable thereto. Using the products/services will only assist customers in achieving certain mandates devised for the companies handling personal information of the end users.
42Gears Unified Endpoint Management
Explore all endpoint management features in 42Gears UEM
Subscribe for our free newsletter
Thank you! you are successfully subscribed.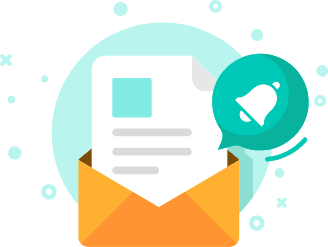 Exclusive News and Updates on Enterprise Mobility!
*

I consent to receive newsletters via email from 42Gears and its Affiliates.
Please agree
*

I have reviewed and agreed to 42Gears Privacy Policy and Terms of Use prior to subscribing and understand that I may change my preference or unsubscribe at any time.
Please agree
Please enter a valid official email