iOS Kiosk Browser
Provide a Secure iOS Kiosk Browsing Experience
The Industry-Leading Kiosk Browser iPad Owners Need To Create Secure Web Kiosks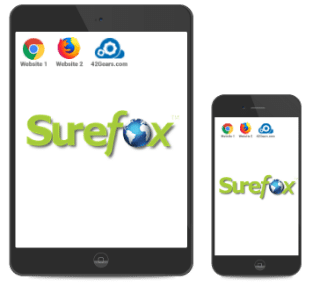 What is an iPadOS or iOS Kiosk Browser?
Definition: An iOS Kiosk Browser is an enterprise lockdown browser that provides secure access to only specific approved websites and web apps on iPhones and iPads. By installing a kiosk browser for iPad and iPhone devices, you can turn Apple devices into dedicated web kiosks.
To deploy an iOS kiosk browser, admins select which websites or web apps they want to add to the "Allowlist,' and which ones they want to add to the "Blocklist." The kiosk browser can limit users to a single website or web app; alternately, the browser can let users access multiple web sites or web apps. In either case, anyone browsing the Internet this way cannot download malware from risky sites or web apps.
You can turn Apple devices into secure web kiosks with SureFox by 42Gears, the industry-leading kiosk browser iPad and iPhone devices worldwide employee for safe browsing. SureFox combines an accessible price point with powerful, easy-to-use features, making it a great fit for any kind of organization. You no longer need to worry about the risks of making websites or web apps available in workplaces, schools, and other places where users need secure web kiosks.
You can access the secure browser either by purchasing a SureFox license, or by purchasing a SureMDM license.
While iOS and iPadOS both include the Guided Access feature, it is not feasible for business use. It must be manually activated and deactivated on a device, which isn't possible when admins need to lock down multiple devices. 42Gears SureFox provides a more fully-featured option for safe browsing as compared to Screen Pinning.
Benefits of iOS Kiosk Browser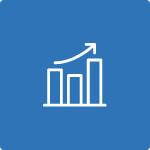 Boost User Productivity with a Focused Browsing Experience
iPhone and iPad users can only access "allow-listed" websites and web apps from within the SureFox app. This usually means social media pages and other distracting apps like games are now off-limits. Without these distractions, employees and other device users can improve productivity and get more done each day.
Prevent Downloads That Could Threaten Device Security
Even though Apple devices have great reputations for being secure, they're not invincible. If a user downloads something malicious from a website or web app, it can pose a huge threat to security. With SureFox, you can restrict users from leaving the set of work-relevant websites and web apps you trust, minimizing the chance issues will occur.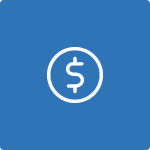 Protect Device Settings to Save on Technician and Maintenance Costs
Whether due to malice or a lack of computer literacy, users will sometimes change device settings in ways that stop the device from working as intended. If someone does change settings, this can cause the device to stop functioning properly. At that point, troubleshooting can be needlessly time-consuming. SureFox blocks settings menus from being accessible, making it much less likely anyone will alter settings.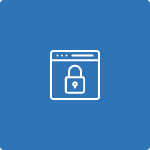 Standard Off-the-Shelf iPads and iPhones Gain New Life With SureFox
You can provide employees and customers with an upscale kiosk browser using SureFox. Instead of expensive custom kiosk builds, any iPhone or iPad can become a valuable web kiosk. Plus, set-up is easy - with SureFox, you can provide secure, professional-looking web kiosks while remaining well within your budget. You can establish settings on one device and export them to other devices via cloud for easy set-up.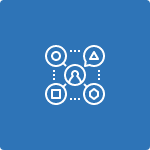 Improve User Experience
Users may distrust public kiosks due to previous experiences with vandalism, device malfunctions, or a lack of readily available customer support. By gaining control over the browser and offering remote support at any time, users can rest easy with your high-quality public web kiosk. The ability to prominently feature brand imagery helps to reflect users' positive experience back on your brand.
Features of iOS Kiosk Browser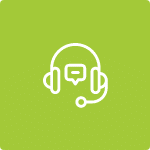 Full screen support
Users are often distracted by toolbars and search engine options included in the interface of a browser. SureFox allows admins to hide these elements and show a pre-selected website in full screen mode, hiding all other interface elements from the user.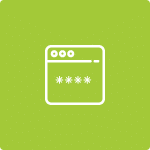 Password protected browser settings
Kiosk browser iPad and iPhone functionality can break down if users tamper with device settings. SureFox prevents this from happening by allowing admins to protect settings menus with a password.
Remotely install and configure SureFox Settings
You can rapidly turn hundreds of iOS and iPadOS devices into web kiosks by remotely installing and configuring SureFox settings on every device. Once one device is set up, exporting those settings to every other device via file, cloud, or local URL is easy.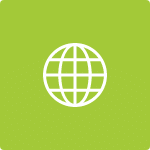 Browse local web pages
Even if a web kiosk does not have an Internet connection, you can keep customers engaged by directing them to local web pages. SureFox allows you to provide local pages by importing HTML files, giving more options for web kiosk functionality.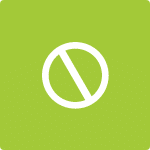 Restrict access to selected websites
Thanks to SureFox, admins can ensure that users only have access to pre-approved web apps and websites. There are two ways to restrict website access: adding websites to the "allow list" lets users access them, while instead adding websites to the "block list" makes them off-limits. By populating both lists, admins can make devices running the iOS kiosk browser ideal for accessing one website (like a warehouse inventory site) or several websites (like healthcare information websites at hospitals).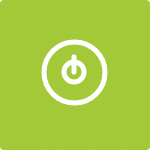 Disable device turning off due to inactivity
If a web kiosk is asleep when users access it, they might be unsure whether it's available to use. SureFox can prevent iOS and iPadOS kiosks from going to sleep, even if they have not been used for a while.
Discover the Power of Web Kiosk for Your iPad or iPhone