Onkar Singh, Founder of 42Gears Wins Emerging Entrepreneur Award by CII, 2016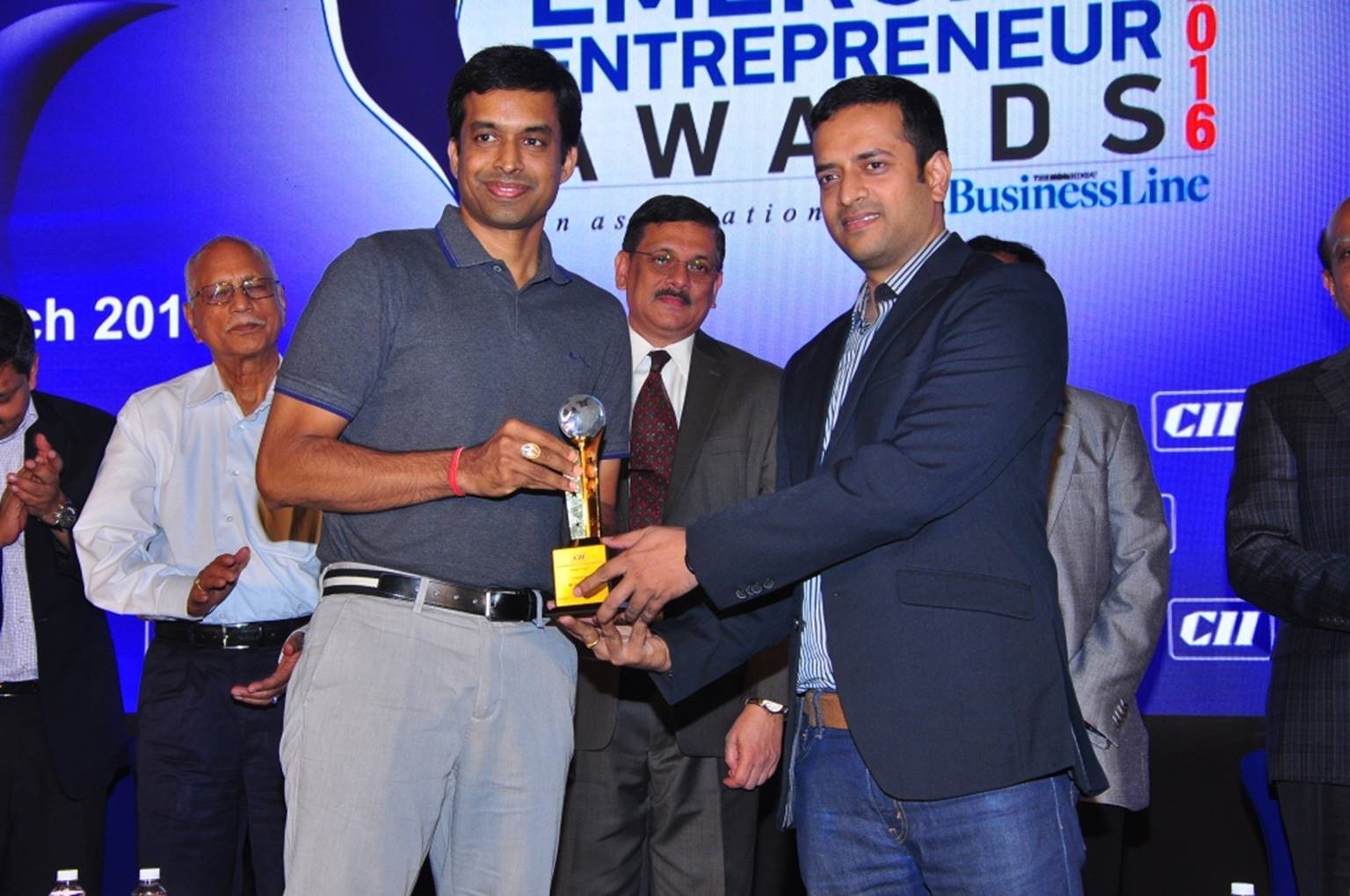 HYDERABAD, India, Mar. 24, 2017 - Onkar Singh, the Founder of 42Gears Mobility Systems was awarded the Emerging Entrepreneur award at the CII-SR Regional Emerging Entrepreneur Awards 2016. The ceremony was CII's seventh edition in association with The Hindu Business Line. The award recognized the contribution of first generation entrepreneurs from the southern part of India who has scaled up their business to establish themselves as global players. On Onkar's behalf, the award was received by Prakash Gupta, the CTO of 42Gears.
CII received close to 300 nominations from first generation entrepreneurs. The criteria for inclusion in the potential nominee list was to be a first-generation entrepreneur with a compelling, out-of-the-box and emerging business idea that had been converted into a sustainable business, with operations in South India and running successfully for the last 3 to 10 years. Through this initiative, CII hopes to aid entrepreneurs and mentor them to scale up their businesses.
The Confederation of Indian Industry-Southern Region (CII SR) includes the states of Karnataka, Andhra Pradesh, Tamil Nadu, Puducherry, and Kerala. Each state has shown tremendous social-economic potential by developing various key industry verticals. While Tamil Nadu boasts of a strong Manufacturing base in fields of Auto and Auto Components, Andhra Pradesh's has developed an extensive Biotechnology and Pharmaceutical Industry. Everyone knows Karnataka is the Information Technology Hub while Kerala is riding high on the wheels of Tourism. Puducherry is striving hard to help develop General Engineering, Auto Ancillary, and IT-ITES. 
CII has been playing a proactive role in the promotion of Indian Industries by working with the southern State Government on Policy Issues impacting the industries. CII in the Southern Region provides business with networking opportunities and helping organizations, governments, business leaders and others connect with each other. It offers opportunities for business players to take part in industrial and business seminars, conferences, training programs, social sector activities, buyer-seller forums, trade fairs, exhibitions and more.