Enterprise-Ready & Customized




Android Mobile Device Solutions
Hardware and software that mold with your business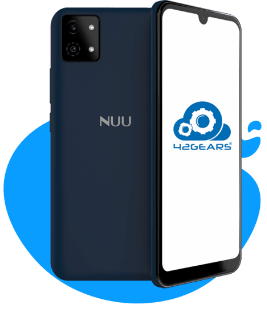 The vast gap between premium and sub-standard solutions led to the birth of NUU, which offers highly customizable, enterprise-ready mobility solutions for companies to adapt and scale quickly. NUU provides a vast fleet of phones and tablets that can be tailored to specific requirements.

NUU devices can be enrolled using multiple ways like a manual (QR code) and automated such as active directory, zero-touch enrollment (ZTE), and Android Enterprise

Ability to modify at the hardware level (including but not limited to WiFi, Bluetooth, and Camera)




Leverage the capabilities of NUU devices and SureMDM for higher ROI.