The Growth of Rugged Devices in 2018
Mar 13, 2018 | 42Gears Team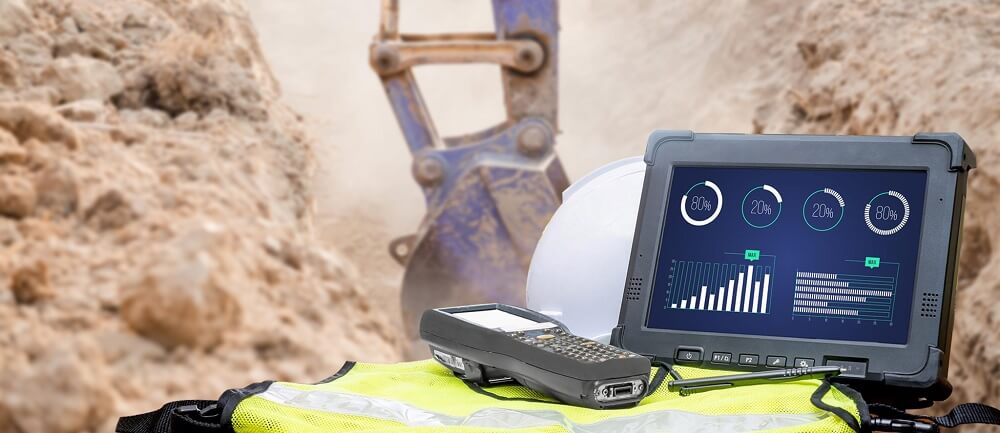 "The Global Rugged devices market is expected to grow at a CAGR of 6.08% during the period 2018-2022." – Research and Markets Report
In recent times, rugged devices have evolved with sophisticated features that could match consumer-grade devices. Rugged devices are no longer built with outdated technology and limited capabilities. They have gone through a radical shift; from ugly, rough, and heavy, to smart, thin and lightweight.
Their displays are now sunlight readable and shatterproof. Many of them come with shock and vibration resistant frames, making them a perfect computing solution to perform various field-operations. While looking at internal features, today's rugged devices are stronger, have quicker operating systems and amazing connectivity with Bluetooth, Wi-Fi and Long-Term evolution (LTE-A 4G wireless broadband technology) enabled devices.
Ruggedized devices are now powered by modern and popular operating systems like Android (lack of roadmap for Windows CE by Microsoft triggered this transition sooner than later). Android brings with itself a huge developer community and provides access to millions of applications available in the app store, which is one of the biggest advantage of transitioning from Windows to Android.
These modern rugged devices have evolved to meet the demands of modern workers, such as inclusion of detachable keyboards that enable workers to use the device in two ways, as a tablet or as a laptop. The rugged devices are capable of meeting transitional needs of workforce – from the field to the vehicle and back to the office with ease,multi-authentication security measures like fingerprint readers and more.
Large-screen rugged tablets have registered the highest rate of adoption in every sector. These newly transformed rugged devices are becoming the first choice for the verticals like manufacturing, healthcare, retail and logistics industries.
As per VDC Research, "The rugged tablet market is expected to grow to $623.6 million by 2020".
The popularity of rugged devices is also rising in the defense sector due to rough handling requirements and extreme environments. In fact, this sector registered the highest share (42.72%) in the overall rugged electronics market in 2015.
According to TMR forecast, "The defense segment can register the highest compound annual growth rate in the rugged tablet industry from 2015 to 2024."
Also, while industry experts are expecting potential growth in the rugged device market, there are some challenges that rugged device vendors face such as defending the high price tag on these devices, compared to consumer-grade devices. Consumer-grade devices can perform the same tasks in one-third of the price of rugged devices. However, though the price of rugged devices is high, the total cost of ownership (TCO) is very less when compared to non-rugged devices.
Rugged devices are generally certified with IP and MIL-STD tests which mandate the use of high-quality components in the products for enhanced product durability. This is the reason why rugged devices are the preferred option over non-rugged devices in harsh or extreme conditions.
Some key vendors in the rugged device market are:
Zebra Technologies
Datalogic
Getac
Honeywell International
Panasonic
Kyocera
Sonim
Bullitt
Urovo
Bluebird
Spectralink
Amrel
As per the industry experts, the rugged tablets with sophisticated features and enhanced capabilities will continue to be the first choice in field service industries for another 20 years. As more and more companies are adopting mobile computing, their workforce will require powerful handheld devices in the coming years.
According to IDC, "the U.S. mobile workforce will surpass 105 million and spending to meet that mobile workforce will top $1.8 trillion by 2020."
Rugged Devices and Enterprise Mobility go hand-in-hand
Since, the beginning of durable mobile computing devices, rugged devices and enterprise mobility has proven to be a great combination. Over a period of time, EMM and rugged devices both have evolved to encompass more sophisticated and enterprise-friendly features to meet new enterprise challenges.
No devices can beat the rugged on durability. Also, with more intuitive interfaces, designed with ergonomics, the rugged devices are set to reach the new level.
A large number of rugged devices today run on highly customized Android OS and are equipped with enterprise-grade security and additional device management frameworks like enterprise SDK and management tools such as DXU (Datalogic) & MX (Zebra) making them more suitable for enterprises.
EMM vendors can use these device management features to enhance their EMM solution's capabilities and offer more efficient, secure and complete management for rugged devices. With more enterprise-friendly features, Rugged devices and EMM are a great combination to win the mobility challenges in extreme conditions.
42Gears Mobility Systems provides an EMM solution that integrates easily with all modern and sophisticated rugged devices. Try it for free.
Subscribe for our free newsletter
Thank you! you are successfully subscribed.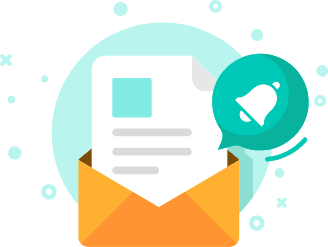 Exclusive News and Updates on Enterprise Mobility!
*

I consent to receive newsletters via email from 42Gears and its Affiliates.
Please agree
*

I have reviewed and agreed to 42Gears Privacy Policy and Terms of Use prior to subscribing and understand that I may change my preference or unsubscribe at any time.
Please agree
Please enter a valid official email