How the taxi industry is benefiting from mobile technology
Feb 04, 2016 | 42Gears Team

There was a time when taxi services providers and operators around the world were dependants on radio calls to pick up passengers, but the scenario changed with the introduction of tablets and smartphones. These touch-enabled smart devices have become universal and have transformed the way business is carried out. The rising trend of using these devices have immensely enhanced the services offered, reduced response time, cut the cost of business operations and especially proved efficient for companies with mobile workforce. Many of these devices work on the latest Android Marshmallow platform which is an extension of the primary features and functionality of Android Lollipop.
Drivers and passengers connecting with each other
Taxi operators these days develop their own mobile application which is used both by the passengers to book a taxi and taxi drivers to get in touch and locate passengers. Most mobile application informs passengers about the taxi number, exact location of the taxi and the time it would take for it to reach them. With tablets deployed in all taxis, drivers get a similar interface as passengers would have on their phones. The tablets in the fleet display a real-time GPS-driven map that allows drivers and passengers to follow their progress.
As most drivers are not well acquainted with the use of smartphones and tablets, taxi operators were confronted with a challenge of training their drivers on operating a mobile device. However, drivers who are familiar with operating the devices could potentially misuse the GPS enabled devices for their personal use causing huge data usage costs.
Taxi operators planning to deploy tablets in its fleet require a way to manage all the tablets. Since the number is large, they need a robust solution that would help them push software updates, provide remote support, track and monitor tablets.
How taxi operators are overcoming challenges with features provided by 42Gears solutions
42Gears solution provides a comprehensive set of features that help taxi operators overcome challenges in the following ways:
Ensure that drivers access only allowed applications.
Device settings are accessible only to the admin with a password. The drivers do not have access to device settings and so are not able to change it even unintentionally.
Mass deployment of devices can be achieved over a short period of time.
Learning the product is easy for the IT team because of the simplicity and intuitiveness of the workflows.
For managing tablets in its fleet, taxi operators can choose SureMDM. SureMDM is a simple MDM solution that is easy to deploy and quick to learn. It ensures real-time location tracking and monitoring of deployed tablets. SureMDM works seamlessly with SureLock and provides a powerful device lockdown and management platform. Together these products from 42Gears can meet all the requirements of taxi operators.
With 42Gears solution, taxi drivers equipped with the latest smartphones have become more efficient in terms of picking up customers and dropping them off at their destinations. Taxi operators need not worry about misuse of tablets or tampering of settings anymore. Taxi operators can attend to issues remotely in case drivers require help with tablets or application features using SureMDM. SureLock and SureMDM together increase efficiency and save support costs for taxi operators.
To know about MDM or lockdown solutions from 42Gears, click here.
Subscribe for our free newsletter
Thank you! you are successfully subscribed.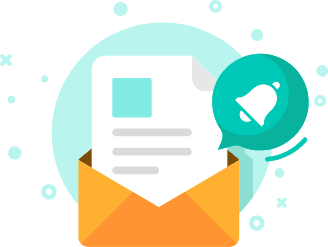 Exclusive News and Updates on Enterprise Mobility!
*

I consent to receive newsletters via email from 42Gears and its Affiliates.
Please agree
*

I have reviewed and agreed to 42Gears Privacy Policy and Terms of Use prior to subscribing and understand that I may change my preference or unsubscribe at any time.
Please agree
Please enter a valid official email