Mobile Device Management is Revolutionizing the Healthcare Industry
Jul 15, 2022 | 42Gears Team
It's no secret that the use of mobile devices has skyrocketed across all industries, and healthcare is no exception. In fact, mobile devices have accelerated the process of healthcare services delivered by healthcare professionals to patients. It has also improved communication among doctors, patients, and other stakeholders. Although these devices are highly beneficial, they come with a set of security risks that can negatively impact the overall operations of healthcare. To address this issue, healthcare institutions are looking for ways to safeguard networks and mobile devices as per the authorities' procedures and regulations. Driven by the need to keep confidential records safe, many hospitals are now relying on mobile device management (MDM) solutions. By leveraging MDM in the healthcare industry, institutions can secure mobile devices and networks and safeguard the confidential data of patients and employees at the same time. 
Mobile device management in the healthcare industry can overcome adverse situations related to data security risks, data privacy loss, and unauthorized use of data by an employee or a third-party user. SureMDM in the healthcare industry allows IT admins to assign device ownership and accessibility only to specific users who have a specific task to handle.
Features of MDM that Empower Healthcare Organizations to Improve Process Efficiency
These mobile device management programs have useful features that can simplify the lives of healthcare professionals.
Management of Multiple Devices Remotely
Healthcare organizations deploy a number of mobile devices with different operating systems (OS). MDM in the healthcare industry allows IT admins to manage all kinds of devices and OS from a single console.
Strengthening of Device Security
One of the main concerns while using mobile devices is data and network security. Mobile Device Management tools have advanced security features for safeguarding the confidential data associated with healthcare organizations. Healthcare institutions can protect their devices remotely by using an MDM solution. An MDM platform comes equipped with data protection features such as data encryption, configuration, and access control.
Effective Management of Access Control
A significant feature of an MDM solution is access control, which helps healthcare organizations to easily prevent unauthorized and unauthenticated access. For instance, in a healthcare setup, professionals have access to certain patient data, but MDM allows IT admins to control the viewing and use of data as per the defined authentication level.
Track Geo-Location of Devices
The MDM solution allows IT admins to locate a device when it's lost or stolen. IT admins get a real-time view of every company-owned device and can enable remote locking to protect device data.
Use MDM to Remote Wiping of Data
IT admins can remotely access the device locally and wipe data off the device in adverse events such as data theft or device breach.
Continuous Support and Troubleshooting Using MDM
Round-the-clock support and troubleshooting are major aspects of any service contract. With an MDM solution, IT admins can provide support and remote troubleshooting as quickly as possible to users, and this is a more convenient and quicker way to respond.
Avoid the Misuse of Information and Devices
By deploying MDM solutions in the healthcare industry, healthcare IT admins can ensure that the stored data is free from malware and that the staff at the hospitals cannot misuse the devices by accessing information that they are not meant to know. They avoid such cases by implementing two-factor authentication and restricting access using website whitelisting. This saves the organization from device tampering and data loss.
Enhance Employee Productivity and Patient Experience
With a robust MDM policy, staff can stay focused and remain productive all the time. The use of enterprise apps offers patients immediate assistance in times of need. Self-service kiosks offer visitors a better experience and streamline daily workflows.
By monitoring, controlling, and securing devices, IT admins can ensure that healthcare organizations are able to make the most out of medical technology and improve patient experience. If you are one of those healthcare institutions striving to manage multiple devices, it's time for you to try out the SureMDM unified endpoint management (UEM) solution developed by 42Gears. 
Choose a feature-rich MDM solution to manage your business devices.
Subscribe for our free newsletter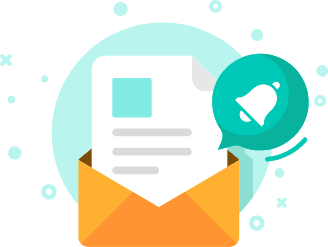 Exclusive News and Updates on Enterprise Mobility!
*

I consent to receive newsletters via email from 42Gears and its Affiliates.
Please agree
*

I have reviewed and agreed to 42Gears Privacy Policy and Terms of Use prior to subscribing and understand that I may change my preference or unsubscribe at any time.
Please agree