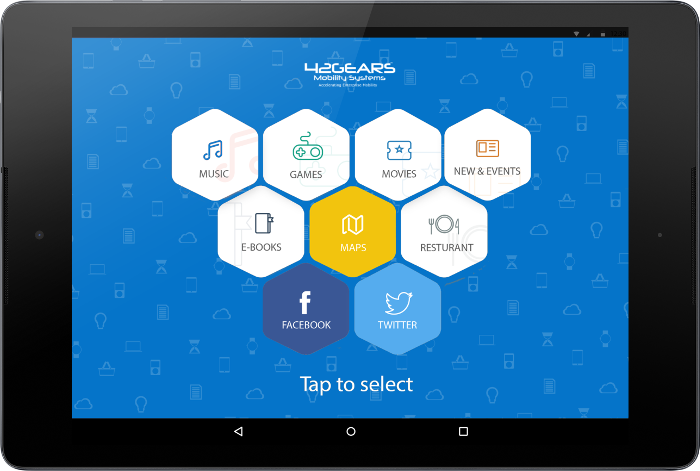 About Infotainment
The term Infotainment refers to digital platforms that deliver a combination of informative and entertaining contents. Infotainment is generally characterised by an easy-to-use interface which includes information-based media or programs composed of entertaining content in order to engage audiences. This medium enables a host of businesses to provide variety of content through devices which are specifically designed to serve informative and entertaining content, such as in-car entertainment and information systems.
Possible challenges with Infotainment
Considering the concept of Infotainment, the possible setup requires incorporation of functionality with the right digital medium and appropriate content. This fine balance among these elements of infotainment requires an efficient and effective structure and execution which is difficult to achieve.
Most of the infotainment solutions available requires either a huge setup with extensive hardware/software products or the sole purpose of providing information with entertainment gets lost with overcrowding of functionalities. For example, the infotainment unit may be jammed with functions like navigation, radio, maps, browsers and advertisements.
Infotainment and 42Gears
42Gears delivers multi-platform and multi-channel mobility management solutions that help companies deploy, configure, manage and secure enterprise mobile devices. These light weight applications help businesses set up kiosks, field devices on any mobile devices in quick and easy ways.
One of the most customizable and comprehensive solution 42Gears offers is an infotainment application. It is a webpage extension which can be customized to turn your mobile device into an infotainment unit within minutes. It offers a host of features like:
adding, removing or editing categories like music, games, movies etc.
supports wide range of video, audio and image formats
customizable wallpapers, color themes and branding
This infotainment unit can be best used as in-car or in-vehicle entertainment or in similar business setups. These units would engage the passengers for better experience and also help businesses with a flexible platform for their promotional activities.
Find out how we can help your business: