Enable In-Hospital Remote Patient-Doctor Interaction with SureMDM
The coronavirus pandemic has posed huge challenges to people around the world. But no industry has been affected more than healthcare.. Not only are healthcare professionals battling the infection at their workplaces, but also suffering on the personal front while working tirelessly and living in constant fear of infecting a loved one (despite taking all precautions). The fact that they need to ensure those hospitalized for other ailments or conditions do not contract the disease is also adding to their stress.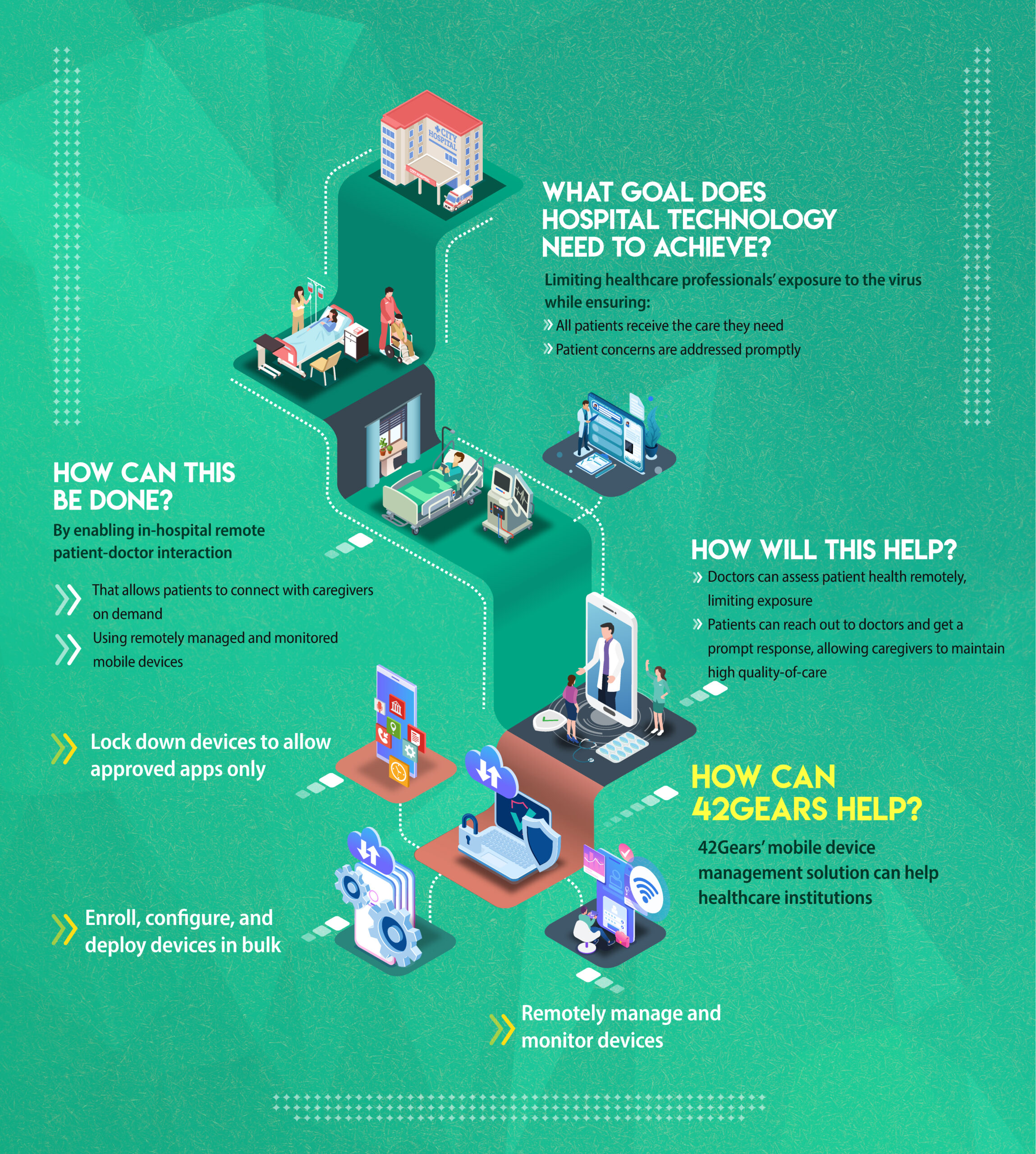 Has something like this already been implemented?
42Gears has already helped a hospital in Romania implement this solution. Take a look.