Retail 4.0 – What's driving retail transformation in the fourth industrial revolution
May 22, 2019 | 42Gears Team

Retail is experiencing a resurgence, despite many declaring websites like Amazon to be the death of traditional retail. After years of steady growth, the retail industry reported more than 450 billion dollars in sales in October 2018. Many retailers have found ways to capitalize on new technological advancements, effectively creating a new vision of retail known as Retail 4.0.
Automated workflows were already commonplace in retail, but Retail 4.0 goes farther. Consider some tools employed by businesses to create intelligent, responsive business models that improve productivity and customer engagement.
Technology trends driving Retail 4.0

Big Data
As the saying goes, data is a currency; after all, any exchange of information generates data. Information exchange takes place in every department and supply network of every company, generating huge amounts of data to collect and understand. The term "Big Data" refers to digital analysis of huge amounts of this data in order to understand trends and patterns better than would otherwise be possible.
By using "Big Data" processing, firms worldwide achieve a richer understanding of their consumers' needs, behaviors, and preferences. This enables increased accuracy in predicting future trends and customizing offerings for the individual consumer. Internally, "Big Data" processing also allows companies to make more informed decision-making when investing in new assets and technologies
Robotics
A longtime mainstay of manufacturing plants, robots are now gaining autonomy and expanding into new industries at a rapid rate. Robots are beginning to manage warehouses, provide in-store customer service, and deliver products to retailers and consumers. In-store customer service using robots, for instance, allows the customer to easily input a query via touchscreen; at that point, the robot can help customers quickly find the products they need without the need for human assistance.
Cloud Computing
Retail 4.0 relies on transparent business models, and in turn, transparent business models rely on Cloud Computing. Because Cloud Computing facilitates easy and secure information-sharing, retailers can integrate vertically and horizontally more easily than ever before. By tracking digital documentation, consignment, inventories, and more, businesses that take advantage of Cloud Computing attain new levels of precision and transparency.
Industrial IoT
Retailers are beginning to realize that Internet of Things (IoT) technology, once used chiefly in industry, can be enormously useful in retail as a means of enriching customer experiences. IoT sensors can provide inventory updates to managers, reducing the chance that customers will be disappointed by in-store shortages. "Smart shelves" can weigh the products they support, monitor items being removed and added to the shelf, and alert management to potential theft. Moreover, customers can even use their own phones to scan IoT-powered tags when checking out, making the checkout experience faster and more intuitive.
IoT technology can benefit executive members of retail organizations as well. IoT sensors can facilitate interactions between field devices, updating stakeholders in real-time. Machinery malfunctions can also be detected quickly using IoT sensors, and IoT-savvy retailers may even go further to practice predictive maintenance.
Additive Manufacturing
Retail 4.0 owes much of its success to efficient and cost-effective forms of manufacturing. One of the largest drivers of change in this field is additive manufacturing, known most commonly in the forms of 3D printing and prototyping.
Traditional manufacturing requires a product to be refined after construction- in other words, something might be smoothed or cleared away to make the product retail-ready. With the precision afforded by 3D printing, the product can be retail-ready without needing to remove excess material. This reduces the cost and material requirements for manufacturing while serving as a possible back-up technique in the event of traditional equipment failing. Additive manufacturing also brings the benefit of reducing the manpower requirement for large-scale production.
Augmented Reality
Many businesses have directed their R&D teams to explore AR technology, and a quick glance at the field shows that AR can create value propositions in innovative ways. For example, using AR, customers can simulate the experience of wearing new outfits or bringing new furniture into their homes. With publicly available technologies like Google Lens, AR is widely accessible and only looks to grow in the future.
Conclusion
Retail 4.0 relies on a vast array of device types and platforms to function. In order to provide a coherent experience, businesses need to monitor and secure all of the devices that go into fueling Retail 4.0. With so many devices being deployed for all team members, from managers to (POS) point-of-sale checkout clerks, any miscommunication between devices could be costly.
42Gears Unified Endpoint Management (UEM) is a robust and scalable platform that can manage all network devices, whether they are modern devices (like smartphones and tablets) or "not so smart" devices (such as printers). Using a single web-based console, businesses can enroll and provision devices in bulk, push app updates over-the-air, and extract custom reports. Retailers can track devices in real-time and keep them working reliably with predictive maintenance.
42Gears UEM
Do not wait for a malware attack to deploy a comprehensive solution
for your business.
1https://www.ge.com/additive/additive-manufacturing
Subscribe for our free newsletter
Thank you! you are successfully subscribed.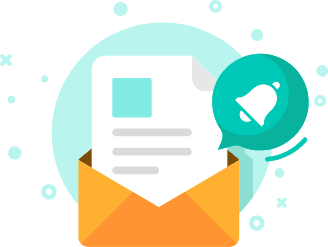 Exclusive News and Updates on Enterprise Mobility!
*

I consent to receive newsletters via email from 42Gears and its Affiliates.
Please agree
*

I have reviewed and agreed to 42Gears Privacy Policy and Terms of Use prior to subscribing and understand that I may change my preference or unsubscribe at any time.
Please agree
Please enter a valid official email