Prepare for upcoming challenges in enterprise IoT deployments
Jun 04, 2019 | 42Gears Team

IoT offers a compelling value proposition for enterprises, and businesses are rapidly embracing this technology to stay ahead of the curve. According to Gartner, "By 2020,  there will be more than 20 billion connected things, and their role and influence is set to dramatically increase over the next 10 years." Connected devices range from fitness trackers and smart TVs to self-driving cars and virtual assistants. However, these are just consumer devices. In the business context, IoT finds application in smart, connected buildings for smart cities, asset tracking, environmental safety and monitoring devices.
What makes IoT so luring for businesses?
There is no doubt that IoT is a game changer and can help businesses further various opportunities. For instance, IoT can help optimize operational outputs, make smarter and faster business decisions and boost revenue growth. Apart from this, businesses have also experienced internal benefits such as optimized asset utilization and improved worker safety.
Several leading enterprises such as Amazon, AT&T, Bosch, Cisco are already offering IoT-based products/solutions while several others plan to spend billions to research on new IoT products and solutions.
Challenges associated with mass IoT deployment
Despite all that IoT promises, deploying a foolproof IoT project isn't so simple. Initially businesses had to deal with technical challenges when implementing IoT in the enterprise, which were lack of standards, lack of infrastructure and poor battery life of endpoints. However, businesses have past that phase and new challenges have emerged: integration challenges, complexity in data management, analytics and security concerns. Data security is a top concern at the IoT solution planning stage.
Some of the challenges that businesses usually face while embarking on an IoT journey are:
Lack of security and privacy:

Low-level security incidents are increasingly becoming a risk that CISOs must take seriously. Security and risk management leaders must refine communication within the organization, restructure program management and apply security approaches to their IoT projects.

Lack of focus on end-user experience:

IoT is still a very new technology. Businesses are hardly using it to create a great customer experience. Using connected solutions, businesses can identify the best customers and improve the service.

Upgrading from legacy systems:

Legacy data infrastructures built on traditional database management systems hinder the growth of IoT. Moreover, these outdated systems lack the stringent security and compliance factors required for implementing IoT.

Lack of data protocol standards:

In order to simplify device-to-device interaction, common protocols must be created which can streamline how devices, platforms, data formats, protocols, and applications work together.

Availability of network coverage:

As companies deploy IoT systems in bulk, they must ensure zero downtime, bandwidth restriction, or even unexpected delays. Traditional networks are not equipped to support such a large number of devices. So, it is imperative that companies build IoT-ready networks to cover such a range of devices.

Cost of sensors and equipment:

IoT technology requires substantial upfront investments on hardware which includes various firmware/embedded systems and smart sensors (70-80% cost), cloud-based server to store data, and applications for devices that connect the hardware to the server.
How Businesses Can Prepare for Upcoming IoT deployments
Define business goals of implementing IoT:

Before capitalizing on IoT,

businesses must have a clear IoT deployment strategy

. They must identify the purpose of the sensors and establish goals, plan for the transmission of the data, secure connected devices by  developing IoT policies and compliance strategies, define organizational structures to ensure the proper management of IoT.

Understand IoT device OS architecture:

To accelerate application development and digital operations for IoT initiatives, technology leaders must understand the OS architecture of IoT devices.

Integrate IoT and enterprise mobility management:

 IoT deployments enabled by UEM solution can help businesses plan for successful IoT mobility strategies for wearables and BYOD scenarios. 

The integration not only helps businesses improve productivity, strengthen security, improve customer service but also help them respond quickly to emerging market trends.
Small pilot projects can be implemented to observe and analyze how employees are actually interacting with devices. 42Gears UEM solution for IoT can help businesses get there. 42Gears UEM solution for managing connected devices helps business track endpoints, manage huge volumes of data, analyze data and take actions.
To get more insights on 42gears Things management solution click here.  
Subscribe for our free newsletter
Thank you! you are successfully subscribed.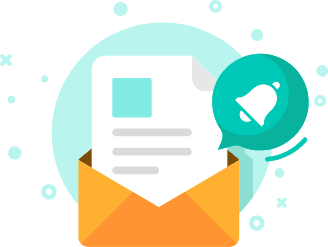 Exclusive News and Updates on Enterprise Mobility!
*

I consent to receive newsletters via email from 42Gears and its Affiliates.
Please agree
*

I have reviewed and agreed to 42Gears Privacy Policy and Terms of Use prior to subscribing and understand that I may change my preference or unsubscribe at any time.
Please agree
Please enter a valid official email