Keep Your Work Contacts In Your Pocket With AstroContacts
May 29, 2018 | 42Gears Team


As industries are rapidly transforming to a mobile-only ecosystem, remote work opportunities have taken the center stage. There's often instances where a remote employee needs to quickly connect to a particular team member, only to realize they can't locate or access these phone number or email address details. What ensues is a frantic and confusing process of finding information from others to finally get in touch with the person in question. The lack of structured contacts information also impacts the new hire onboarding experience.
Many maintain their own spreadsheet of contacts. However, this list is often very cluttered with old numbers and needless duplicate contacts sprawling everywhere. This makes it a challenge to find the information we need on time.
How Do Your Employees Currently Store Work Contacts?
The decentralized way of accessing and storing work contacts makes it difficult for employees to access it whenever required and feel confident the details are up to date. Some common bad practices of employees personally saving work contacts to their own devices are:
Storing employee and customer details on individual laptops and smartphones
Saving contact details in shared documents on network drives or cloud folders
Storing contact information in Outlook kind of email systems, which aren't easily accessible to mobile users.
Another downside of the above approaches is not only the inconvenience of use but also the potential data breach. Businesses can avoid these challenges by using a centralized contact management solution.
AstroContacts as Your Centralized Contact Management Solution
AstroContacts by 42Gears is a cloud-based contact management solution which allows businesses to seamlessly share contacts details among team members with Android or iOS devices. Employees can simply search and access business contacts on-the-go and continue to be productive 24X7. IT has sole control of all contact information thereby alleviating any concerns around data security.
Features
Centralized Contact Management
SaaS based, No server setup required.
Mass Import contacts (csv format)
Multi-platform support

Android, iOS, Web (Admin Portal)

Easy enrollment methods

Send Invites to users
Common enrollment method
QR code

Access Control
Real-time Synchronization

Addition and Deletion of contacts by IT admin

Voice search
Add AstroContacts to your list of productivity applications and empower your employees to seamlessly connect with their team anytime!
AstroContacts
Allow seamless sharing of enterprise contacts among mobile team members
for them to quickly lookup for contacts to call, email or text.
Subscribe for our free newsletter
Thank you! you are successfully subscribed.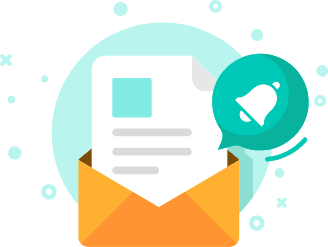 Exclusive News and Updates on Enterprise Mobility!
*

I consent to receive newsletters via email from 42Gears and its Affiliates.
Please agree
*

I have reviewed and agreed to 42Gears Privacy Policy and Terms of Use prior to subscribing and understand that I may change my preference or unsubscribe at any time.
Please agree
Please enter a valid official email