Empowering frontline workers with the right kind of MDM
Oct 24, 2019 | 42Gears Team

With businesses around the world riding the waves of technology innovation, devising an enterprise mobility strategy has become crucial. From productivity to customer experience, mobility solutions impact every aspect of a business today (in some way or the other). But most importantly, they help make the first impression through those who represent the company: the frontline workers.
Businesses strive to ensure that the very first interaction customers have with them is seamless and leaves a lasting impression. However, while enterprises make every effort to create world-class products, most do little to empower their frontline workers. Ensuring that those interacting with partners and customers, directly and/or regularly, have easy access to all the information they need can drive ROI.
However, there is good reason organizations focus more on the risks associated with such initiatives. As technology gurus would agree, accessibility is a double-edged sword. Just as the right kind of information can seal a deal, so can it wreak havoc in the wrong hands. The only way businesses can improve productivity while ensuring data and device security is by choosing the right mobile device management solution. Let's find out how.
Security and Accessibility
A robust and reliable MDM solution can not only ensure that the field force has access to the files it needs, but also help improve information security through role-based access. This can be done by setting and enforcing password policies and/or grouping devices for authentication. Such a solution allows devices to be turned into kiosks (dedicated purpose tools) by blocking access to all apps other than the ones users need to perform assigned tasks. Peripheral control, a key feature an MDM solution, allows IT admins to restrict users from using the camera, Bluetooth, Wi-Fi, airplane mode, etc. (if required).
In scenarios where frontline workers are required to access the internet, MDM solutions can prevent misuse of data connectivity. Through features such as content filtering, IT admins can define a list of words and block access to all the websites/webpages that have those words. Telecom access management, another MDM feature, can be used to limit data usage. This ensures that users can perform their tasks without adversely affecting operating costs. A good device management tool also has another line of defense – mobile threat detection, which offers protection against malicious apps, network attacks, and device vulnerabilities.
Provisioning and Management

It's important for organizations to ensure that all deployed devices have the latest version of their frontline productivity apps. Mobile device management solutions make this easy through remote app installation and patch management – businesses can push content and/or app updates to devices being used by those out in the field, as and when required, so their productivity isn't hampered. Such tools also help business track devices in real time, extract on-demand reports, and keep a tab on device health for better device management.
In addition to enabling centralized device management, an MDM solution also helps IT admins troubleshoot devices remotely. While most MDM solutions are designed to offer remote support, businesses must choose one that supports multiple operating systems so they do not have to worry about whether (or not) they will be able to manage devices running on a particular platform/OS. MDM solutions also help delete data off a device if it is lost or stolen.
Unless a mobile device management solution can enable frontline workers while easing administration and without compromising security, businesses do not stand to gain much. Thus, organizations must ensure that they check all the boxes while choosing one. A feature-rich, scalable MDM solution, such as 42Gears UEM, can help organizations improve productivity as well as reduce costs. Discover more about 42Gears UEM here.
Mobile Device Management
Secure, monitor, and manage your mobile endpoints from one centralized console
Subscribe for our free newsletter
Thank you! you are successfully subscribed.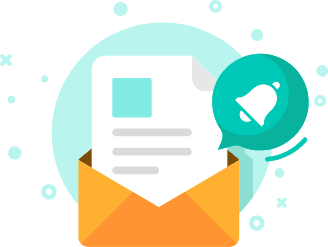 Exclusive News and Updates on Enterprise Mobility!
*

I consent to receive newsletters via email from 42Gears and its Affiliates.
Please agree
*

I have reviewed and agreed to 42Gears Privacy Policy and Terms of Use prior to subscribing and understand that I may change my preference or unsubscribe at any time.
Please agree
Please enter a valid official email