42Gears UEM Analytics Engine
Mobile Device and App Usage Analytics-Driven Business Intelligence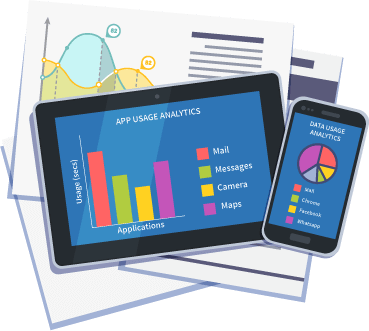 Why Do You Need Mobile Device and Application Usage Analytics?
Being unclear on whether your devices and apps are performing the way they are supposed to is one of the biggest risk in IT asset management. Mobile Device & Application Usage Analytics track and monitor trends and issues related to performance and usage of business devices and applications from a single console. Enterprises can gain insights on how their mobile deployment is working and tackle issues by directly finding the root cause of the problem.
42Gears UEM Analytics Engine
The Analytical Engine is a part of 42Gears UEM to help companies make informed decisions regarding their IT asset management strategy. The engine uses big data technology and can perform Mobile Device, App Usage, and IoT Data Analytics. 42Gears UEM Analytics Engine is a convergence of large amount of data collected periodically from multiple endpoints and apps managed by 42Gears UEM. Useful and actionable business insights can be drawn from the analysis of this data using UEM Analytics Engine.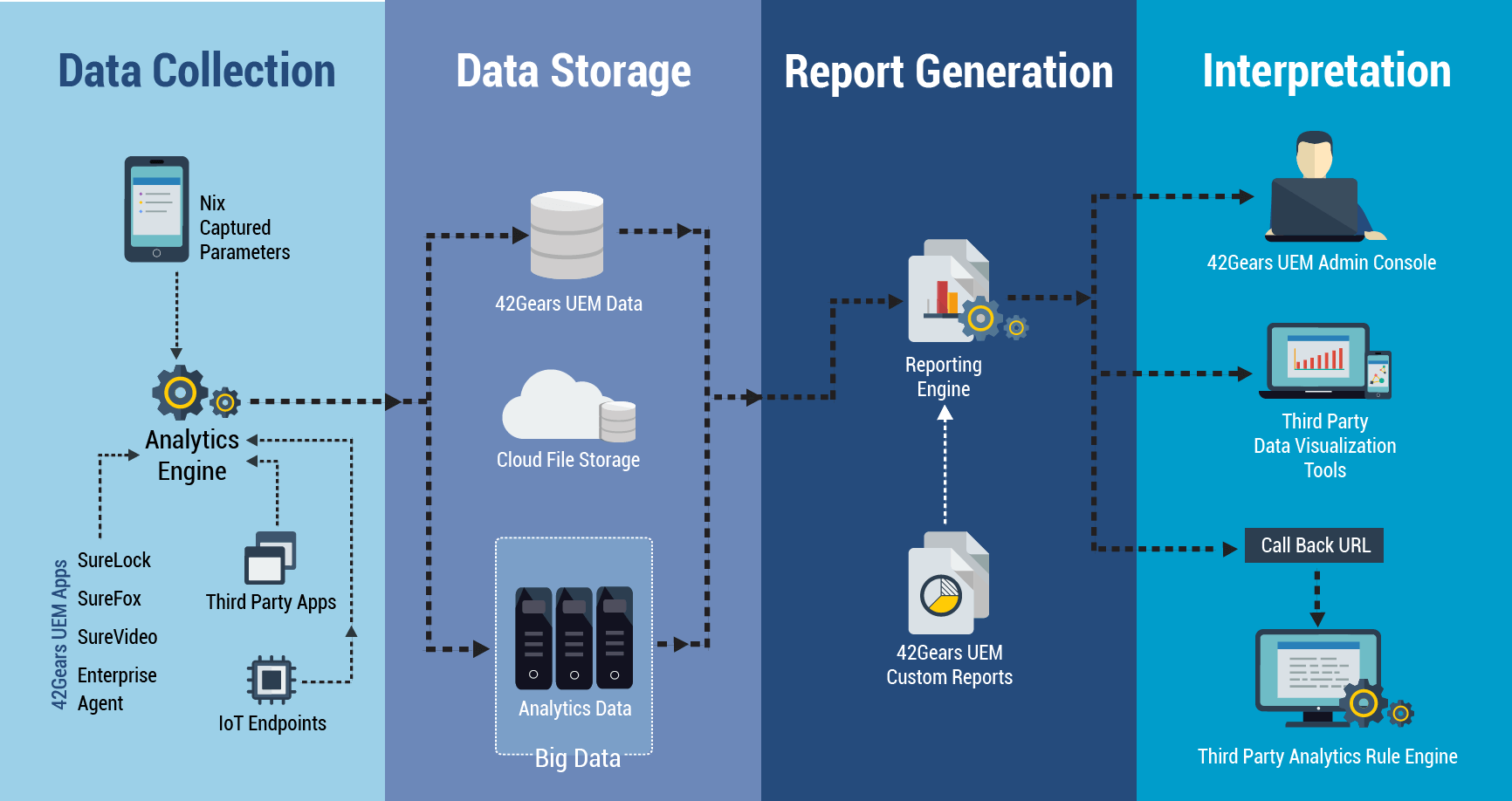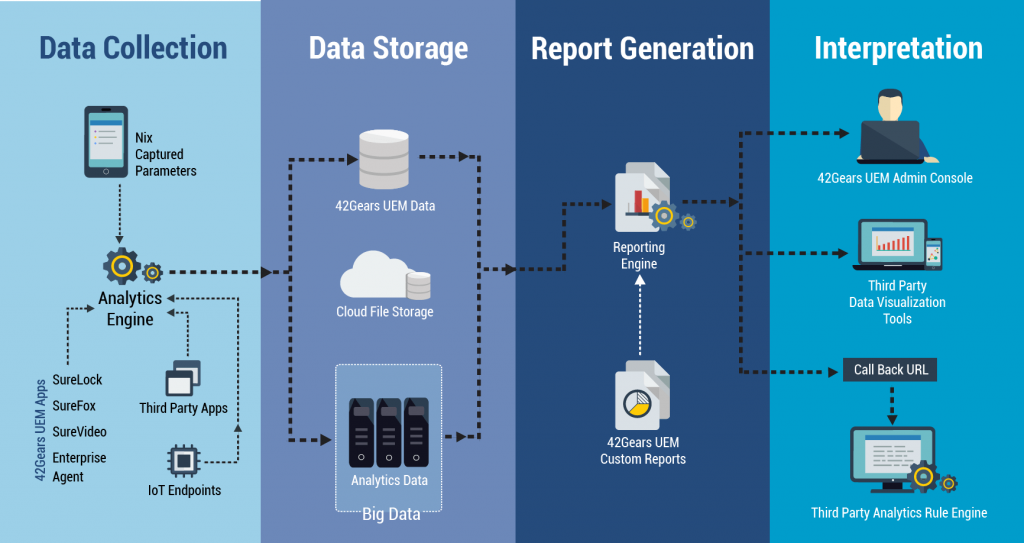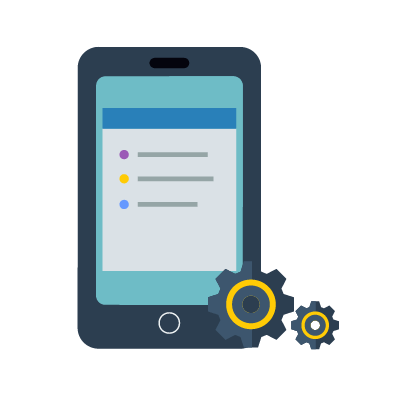 Mobile Device Analytics
Conduct mobile device deployment analysis and consolidate results as per requirements. Track mobile usage trends like battery,
SIM and device location to understand
patterns of usage.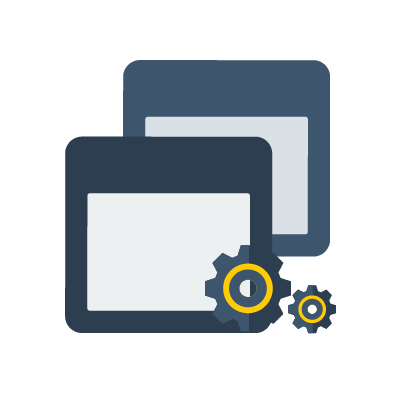 App Analytics
Get real time and historical analysis of application usage on deployed devices. Track data captured by 42Gears UEM and third party apps to assess the performance of apps running on business devices. Data collected from these business apps can be pushed to SureMDM, and can be combined with mobile data analytics data for advance analysis.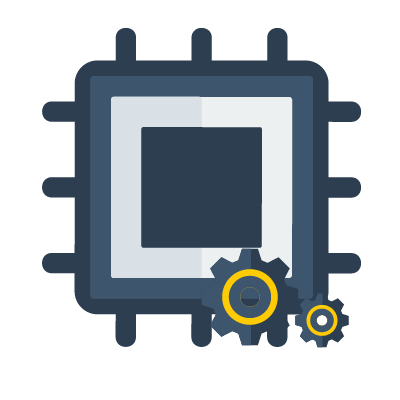 IoT Data Analytics
Conduct analysis of data captured by IoT devices to ascertain performance trends.
For example – Data from sensors on driver vehicles can be analyzed to ascertain how long the vehicle was in motion, how many stops it made and much more.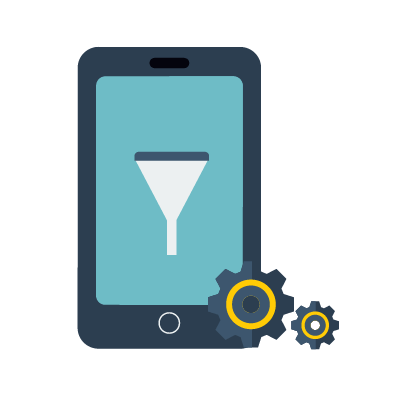 Filters
Get exact results you need by adding filters to data for concentrated results.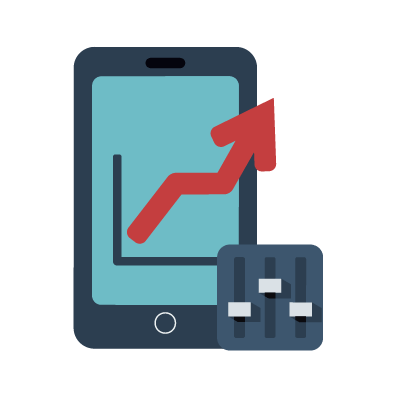 Highly Scalable Design
Flexible design allows customization as
per company requirements.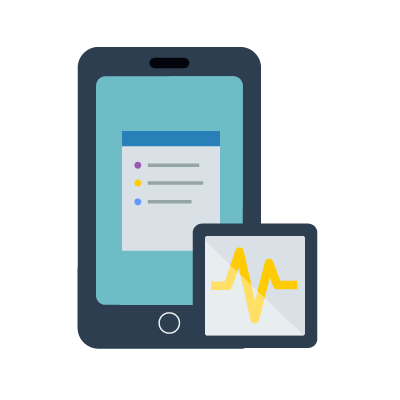 Data Monitoring
Get historical data on device and app usage on a monthly basis.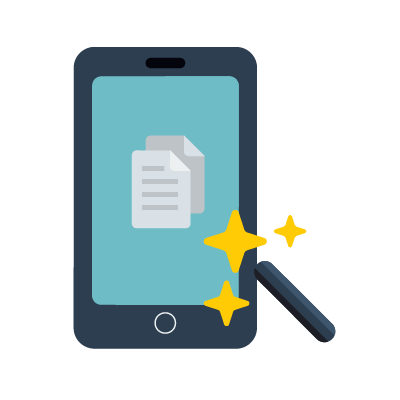 Custom Reports
View or download detailed reports on analysed data for referencing.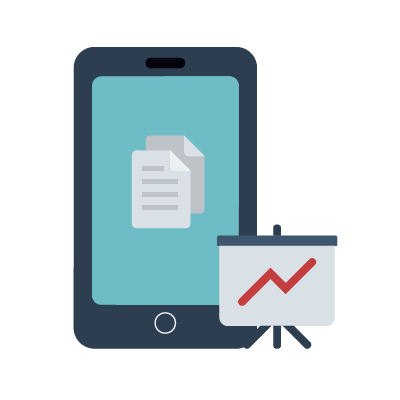 Visualization and Actionable Insights
Data from the analytics engine can be easily
posted to any data visualization tool like
Tableau and can be integrated with any
third-party tool to automate the actions
based on analysis.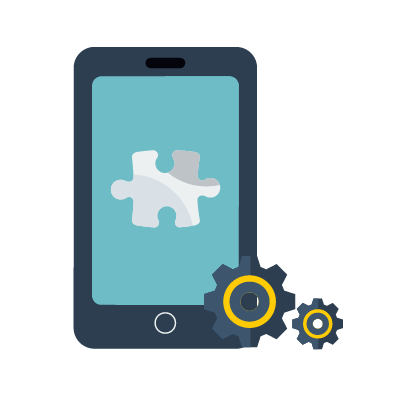 Third Party Integration
Upload data collected by third party apps to SureMDM to conduct in-depth analysis.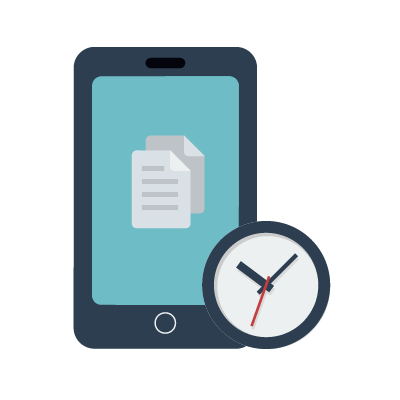 Scheduling
Avail reports on demand or on fixed schedule.