Top 6 Features in Windows 11
Nov 03, 2021 | 42Gears Team
Windows 11 finally is here - with a lot of new, amazing features. With a modern, fresh, and clean design that inspires creativity and encourages productivity, Windows 11 has a number of things to explore - Android apps and a Mac-like interface on a Windows device, Microsoft Teams integration, better virtual desktop support, easier transition from monitor to laptop, better security and scanning features, and more.
Let's explore these new Windows offerings in detail.
New features in Windows 11
Microsoft Teams Integration
Microsoft Teams is integrated with the all-new Windows 11. It is available on the taskbar automatically. For a personal Microsoft account, users can select the chat icon, sign in to their account, and start a call. Whereas, for business accounts, users can deploy the Microsoft Teams app using an MDM solution, such as SureMDM
Windows Hello for Business
This feature helps protect users and identities by replacing passwords with a PIN or biometric that stays locally on the device. With Windows 11, device manufacturers are also including more secure hardware features like IR (infrared radiation) cameras and TPM (trusted platform module) chips.
Secure by Design
Windows 11 comes with a wide range of features that promise improved security features - from securing hardware chips on devices to securing communications with cloud servers over the internet. Windows 11 is designed as a zero trust-ready operating system that protects data and accessibility across devices.
Mac-like Interface
Windows 11 has a new, Mac-like interface. It has a centered Start menu and Taskbar that make it easier to find things. With Microsoft 365 and cloud, Start shows recent files irrespective of the platform being used, i.e. Android or iOS.
Snap Groups and Snap Layouts
The new features Snap Groups and Snap Layouts allow users an easier transition from monitor to the laptop and encourage multitasking. They enable users to have greater flexibility in setting up displays with multiple windows.
Integrated Android Apps
Now, Android apps can also be installed on Windows 11 via the Microsoft Store. The apps will be available on Amazon Appstore, and users will have to sign in to their Amazon accounts to install Android apps on Windows 11 devices.

For developers, Windows 11 opens new opportunities by allowing them to bring their apps to the store. This helps in improving native and web app development using new developer tools. It also makes it easier for users to refresh the look and feel across app designs and experiences.
Summary

Windows is not just an operating system, but a platform that connects people and makes learning, work, and play enjoyable. Its new version, Windows 11, has been redesigned to improve productivity, creativity, and ease of use. The new Windows is simple, clean, and beautiful. In addition, it offers next-generation security features that protect against possible threats.
However, to monitor, manage, and secure Windows 11 devices, organizations need an EMM (Enterprise Mobility Management) solution. That's because companies need more than just the native device manager offered by Windows 11 to remotely control these devices. That's where, SureMDM, the 42Gears MDM for Windows 11, can help.
Looking for a solution to manage Windows 11
devices efficiently with MDM solution?
Subscribe for our free newsletter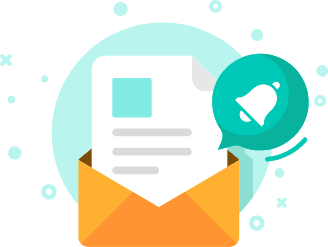 Exclusive News and Updates on Enterprise Mobility!
*

I consent to receive newsletters via email from 42Gears and its Affiliates.
Please agree
*

I have reviewed and agreed to 42Gears Privacy Policy and Terms of Use prior to subscribing and understand that I may change my preference or unsubscribe at any time.
Please agree