Say hello to our new and improved SureMDM Console 3.0
Sep 05, 2023 | 42Gears Team
Over the years, we have interacted with thousands of customers and added exciting features and functionalities to our SureMDM solution. However, the console's look and feel have remained the same for a while now. This time, we decided to hit refresh on it. We are happy to announce that we have a new and improved Console 3.0 that offers superior user experience and performance. The new console is built on a cutting-edge platform called 'Angular' supported by Google, which adds robust integration capabilities, advanced customization, and flexibility to the console.
Let's take a look at the new improvements:
More power to the designer in you
Simple yet elegant, that's the best way to describe our refreshingly new and intuitive console. Console 3.0 comes loaded with customization capabilities to control how you want to visualize your toolbar and filters. With grid and list views, you can also customize the look of the device dashboard. In addition to a customized experience, the console offers improved navigation and easy-to-use widgets. That's not all; the ability to quickly do a universal search is imperative to provide a good user experience. We have added additional filters so you can search anything and everything with ease. Here comes the best part–we have also included the much sought-after option 'light and dark mode themes' to improve visual performance.
Customizable Views

×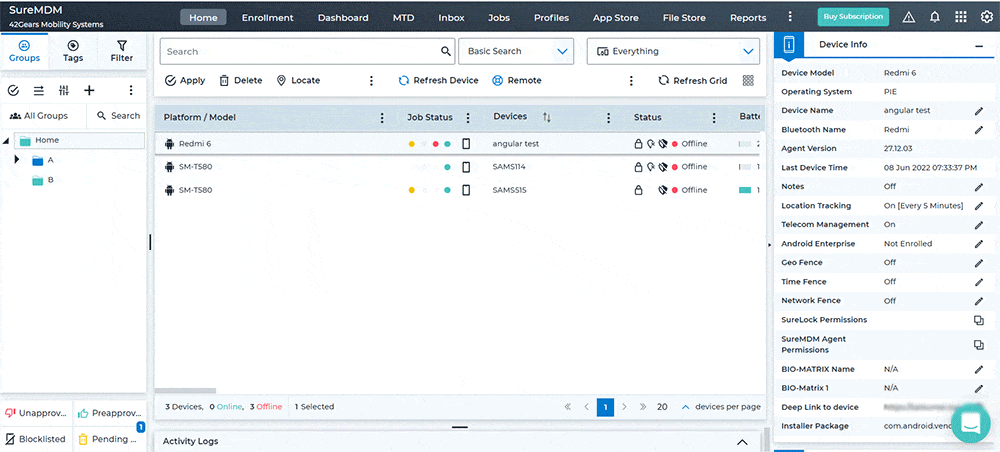 Light and Dark Mode

×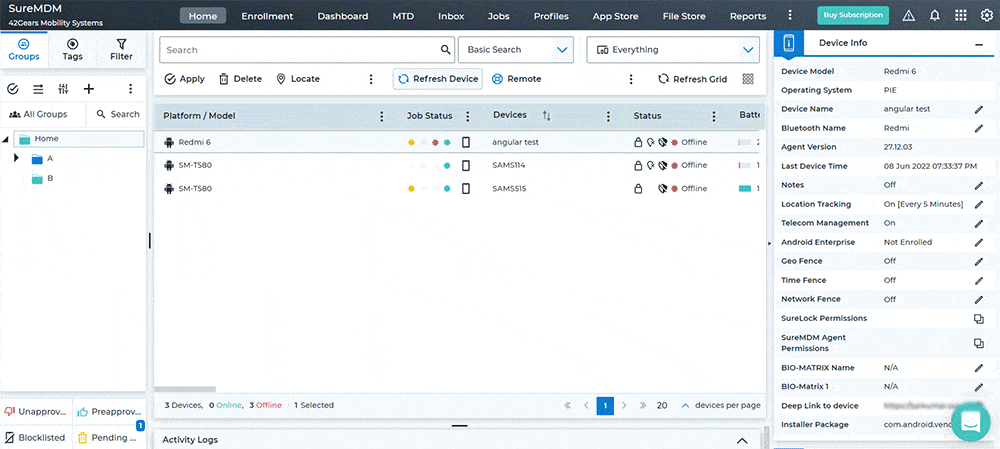 *click on the images to enlarge
Improved reliability, efficiency, and security
Countless glitches, multiple requests, and continuous fixes–that's a typical day for an IT admin. They are always on their toes, and a slow admin console is the final straw. SureMDM Console 3.0 loads at a breakneck speed, reducing loading time by 60% and Time-to-First-Byte (TTFB) by 50%, thereby increasing your productivity. Managing a roster of devices and ensuring everything is accounted for and running smoothly can be daunting. The new SureMDM console provides a robust operation, eliminating the need for any manual intervention while managing the devices and implementing jobs.
One of the top concerns for IT professionals regarding enterprise mobility management has been security. The new Console 3.0 comes with a better architecture than the old one to enhance security.
We hope you enjoyed our new updates. Want to see all this in action? Sign up for the SureMDM free trial today.
Update as of Sep 4: The new console is the default console for all customers now, and we plan to deprecate the old console by the end of 2023. All new features added to the console in the past year are available only on Console 3.0.
Choose a feature-rich MDM to manage
your business devices
Subscribe for our free newsletter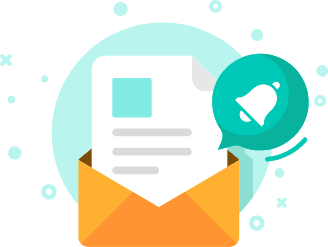 Exclusive News and Updates on Enterprise Mobility!
*

I consent to receive newsletters via email from 42Gears and its Affiliates.
Please agree
*

I have reviewed and agreed to 42Gears Privacy Policy and Terms of Use prior to subscribing and understand that I may change my preference or unsubscribe at any time.
Please agree