Ensuring Security with the AstroFarm Device Infrastructure
Sep 27, 2022 | 42Gears Team
In the age of mobile dominance, 87% of users spend a third of their waking hours on mobile apps. Increasing user engagement and retention have become one of the primary goals of the mobile app industry. The app's usability contributes to acquiring long-term satisfaction from the users. No one wants to encounter annoying bugs and crashes, which can hamper the user experience. This puts a lot of pressure on mobile app developers and testers to ensure they meet their users' demands without compromising on functionality. In a distributed setting, where most teams have been working remotely since the onset of the pandemic, access to the company-owned devices can be a huge hassle. Procuring many new devices of the required OS models to serve the team's needs will only account for an increase in the carbon footprint, procurement and shipping costs.
What if there was a sustainable solution that could drive the business outcome and increase the ROI for your organization?
AstroFarm has been developed by the brilliant minds at 42Gears Mobility Systems, a unified endpoint management provider, with the sole purpose of mitigating the pain points of testing company-owned devices in a distributed environment without compromising on data integrity and security. The teams at 42Gears Mobility Systems have adopted AstroFarm for their internal testing requirements, and your organization would find the platform equally compelling to suit your testing needs as well.
Take a sneak peek at the device infrastructure of AstroFarm :
Use of company-owned devices: AstroFarm currently supports all Android, iOS, rugged, wearable OS, VR and non-touch Android devices. With AstroFarm, you can carry out both manual and automated testing on your company-owned devices.
Private cloud model: You can build your own private device farm in minutes. Private device farms are considered to be far more secure and cost-effective compared to public device farms.
Hardware setup: Your DevOps and QA teams can enroll their devices to the AstroFarm console by connecting the devices to their local machine via USB cables. Four components are involved in the process:

Contributor : An admin can add and manage multiple contributors. One who is contributing is responsible for enrolling devices to the AstroFarm console through a contributor machine.The status of the contributor can also be seen in the AstroFarm portal.
Contributor machine: The machine used for contributing devices on the AstroFarm. Windows, macOS, and Linux machines are currently supported.
USB cables : These cables are used to connect and plug in the devices to the AstroFarm console from the contributor machine.
USB Hub : Multiple devices can be connected at the same time through the USB hub on the same contributor machine.

Network setup : It is not mandatory for the devices on AstroFarm to require SIM or WiFi connection; however, it is required for the contributor machine.
How does AstroFarm ensure data security?
Security compliance : As AstroFarm operates as a private cloud-based solution, clients can securely connect their company-owned devices to the console for testing, ensuring streamlined and secured testing experience. AstroFarm is fully compliant with the security and privacy standards adopted by the clients. In terms of development and delivery, AstroFarm complies with all global standards of security including SOC­ Type 2 and ISO 270001. In terms of privacy aspect, we are compliant with GDPR, Cyber Essentials, and CCPA.
Data encryption : AstroFarm, being a private device farm setup, doesn't access client's data or their console. Personally Identifiable Information (PII) such as the username and password are encrypted and protected.
In order to learn more about AstroFarm and the benefits of the platform, please schedule a demo with us today!
Are you looking to build your private device farm and utilize your existing devices for app testing?
Subscribe for our free newsletter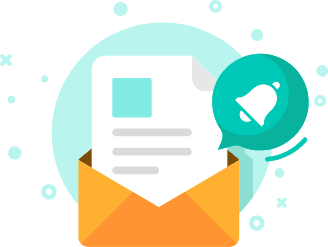 Exclusive News and Updates on Enterprise Mobility!
*

I consent to receive newsletters via email from 42Gears and its Affiliates.
Please agree
*

I have reviewed and agreed to 42Gears Privacy Policy and Terms of Use prior to subscribing and understand that I may change my preference or unsubscribe at any time.
Please agree