Data security concerns and policies
Aug 26, 2022 | 42Gears Team
Data security has become a significant concern and a major area of investment for businesses across the world. As cybercrime continues to rise, companies focus more on cybersecurity and look forward to adopting the latest technologies for risk mitigation. According to Cybersecurity Ventures, global spending on cybersecurity products and services will exceed $ 1.75 trillion in the period between 2021 and 2025.
However, a cybersecurity or data security policy can help businesses prevent data breaches and reduce the threat arena to a greater extent. A data security policy may also help minimize financial or reputational loss.
Data breaches can sometimes be very expensive. Businesses should, therefore, adopt necessary measures to identify breaches as soon as possible. Once identified, businesses may require a few more days to fix the issues. As a matter of fact, the longer businesses take to identify and address a breach, the costlier it becomes.
According to a report released by ForgeRock, the average cost of a data breach in the United States is $9.5 million in 2022. According to a report released by IBM and the Ponemon Institute, the average global cost of a data breach was US $4.24 million in 2021, a significant rise from the 2019 figure of $3.86 million.
Why has data security become a concern?
There are many reasons why businesses worry about data security.
Firstly, hacking has become a multi-dollar industry. Based on a report released by cybersecurity ventures, global cybercrime costs are expected to grow by 15 percent per year over the next five years, reaching $10.5 trillion USD annually by 2025. Surprisingly, it is operating just like any other business, providing jobs to many AI and machine learning engineers.
Another reason is the dependency on high-speed data access. Businesses that leverage mobile technologies and allow employees to work remotely, generate, capture, and copy large volumes of data. This increases the chances of data breaches.
In addition, human error, and misuse of privilege. and social engineering also contributes to data security incidents. 95% of cybersecurity breaches are caused by human error.
As business functions and technologies keep evolving, data security standards must also be updated on a regular basis. And this requires a proper mechanism to be in place.
How do data security policies help?
Data security policies can help prevent security breaches to a large extent. Businesses may have different data security policies based on their operations and requirements. However, their motives are similar; they all want to save corporate data and networks and protect their assets and reputation. Data security policies help in fulfilling objectives such as:
Preventing unauthorized access
Data security policies define a company's network and resource usage practices. For example, such policies impose restrictions on software downloads without the IT team's approval. The policies may also define the extent to which an employee's behavior may be considered acceptable.
Managing internet usage
Providing employees unrestricted access to the internet can lead to adverse consequences. Employees may download files or software from a suspicious website that contains malware. And this can be detrimental to the company's interests.
To prevent such situations, businesses must define an internet usage policy. An internet usage policy ensures that employees use the internet for work or productive purposes only, which eliminates security threats to a large extent.
Managing passwords
A password policy is crucial to protecting corporate resources. Passwords should be set in accordance with data security and job requirements. Employees should be required to change passwords regularly and advised against sharing them with others.
Managing social networking sites
Often, social networking sites create a good platform for attackers to carry out social engineering attacks. Hackers get easy access to personal or sensitive information through social networking sites. A good social media policy ensures the usage of social networking sites as per organizational policies.
Performing incident reporting
A data security policy should define the incident reporting procedure. Employees should immediately report if malicious or suspicious content has been downloaded accidentally or if they have detected unusual activities. This helps minimize the damage.
Performing email management
Employees often misuse their business email, which may lead to data breaches. Corporate data can be stolen or misused or malware can be downloaded to the system via email and this may harm the corporate network or data.
An email policy should be set to define the terms and conditions with regard to email usage, content, file encryption, file retention, and more.
How 42Gears' MDM solution helps implement data security policies
While implementing data security policies in the organization, mobile device management (MDM) plays a crucial role. An MDM solution helps businesses efficiently enforce data security policies on both company-owned and BYOD devices. An MDM solution addresses diverse security threats and helps mitigate them.
Using 42Gears' MDM solution, SureMDM, an admin can allow employees to access only approved apps and software on company-owned or BYOD devices. SureMDM can also block or disable unapproved apps and software. Moreover, SureMDM can schedule automatic OS updates on deployed devices. All these steps help prevent malware from entering the network.
SureMDM can remotely lock or wipe data stored on devices that are lost or stolen. This helps protect corporate data and intellectual assets from getting misused.
Using SureMDM, password settings such as strength, updates, complexities, etc. can be defined easily. The tool also allows for conditional email access to be configured on the devices to prevent users who are not enrolled in the MDM software from accessing corporate emails.
Additionally, to prevent threats from entering public Wi-Fi, admins can configure virtual private networks (VPN) using 42Gears' MDM.
Conclusion
Due to technological advancements and widespread adoption of new techniques and processes, businesses are exposed to a high risk of data breaches. Every now and then, businesses are facing security threats and issues that make them more concerned about data security. However, developing and imposing data security policies on the devices can help minimize the risks and protect corporate data and assets. 42Gears' MDM solution, SureMDM, offers an easy and reliable way to configure and enforce data security policies to mitigate threats and address specific business requirements.
Are you concerned about data security? Implement security policies with SureMDM
Subscribe for our free newsletter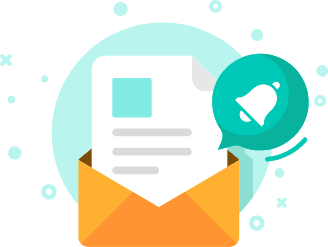 Exclusive News and Updates on Enterprise Mobility!
*

I consent to receive newsletters via email from 42Gears and its Affiliates.
Please agree
*

I have reviewed and agreed to 42Gears Privacy Policy and Terms of Use prior to subscribing and understand that I may change my preference or unsubscribe at any time.
Please agree