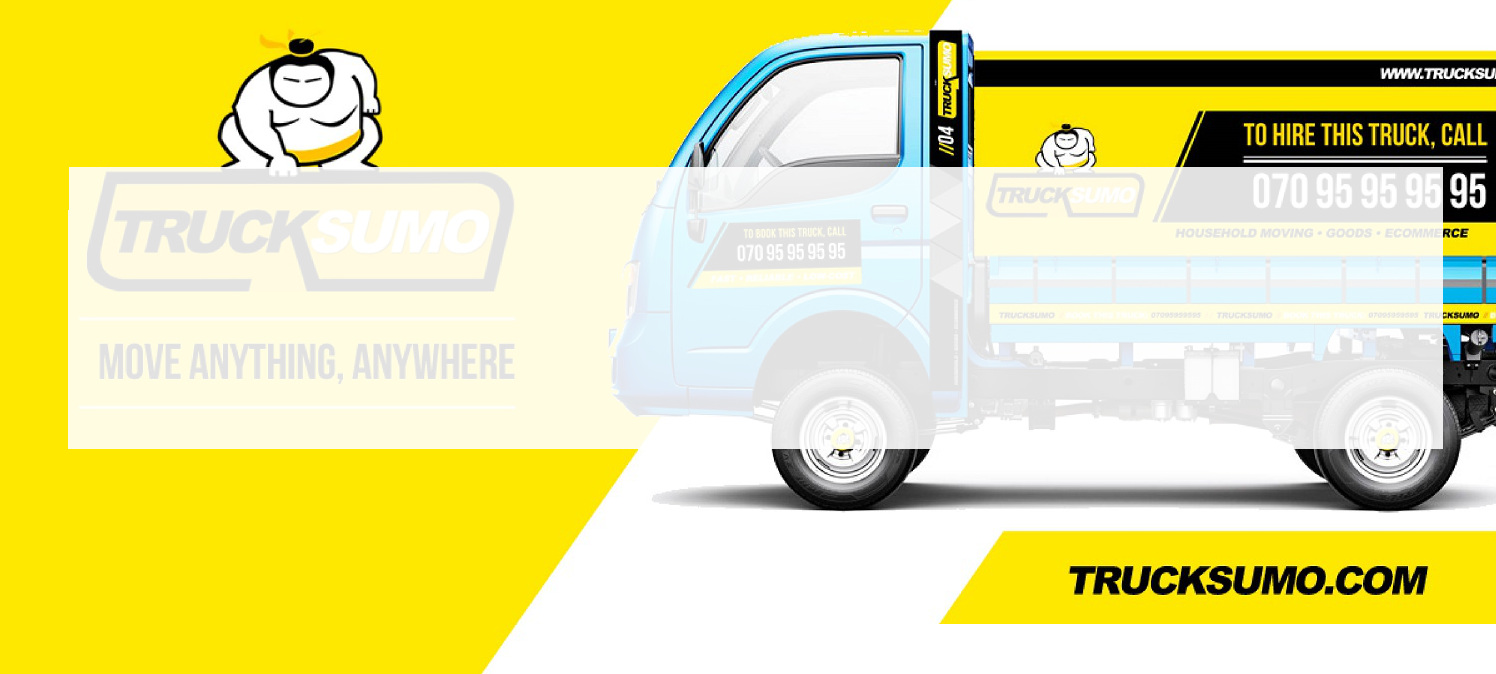 TruckSumo goes mobile with a quick go-to market solution from 42Gears
TruckSumo is an on-demand platform for small commercial vehicles. It aggregates these vehicles and instantly connects them to businesses and individuals in need of local transportation. In a space littered with multiple disorganized vendors, TruckSumo was conceptualized to cut through the clutter and bring reliability into the goods transportation experience. With specially trained drivers, safety-screened vehicles and free insurance, they bring an unprecedented level of professionalism to Indian transportation.
TruckSumo website allows users to book a mini-truck with one click. Customers can then track their vehicles on-the-go, even before they reach the pick-up location and up to the drop-off. TruckSumo's proprietary platform removes the inefficiencies in the transportation space by matching demand and supply in real time. This allows them to offer mini-trucks at the lowest rates in the market. Incorporated in January 2015, TruckSumo is currently operational in Hyderabad & Bangalore, with plans to scale to other metros soon. TruckSumo's customers include individuals, hundreds of SMB's and a clutch of top e-commerce start-ups in India.
Challenges
As part of their business of providing small commercial vehicles to customers quickly, TruckSumo equipped all their truck drivers with smartphones, so that customers can get in touch with them directly and track their movements. Now, the smartphones given to the truck drivers are connected to a cellular network and are capable of performing like any other smartphone which increased the probability of device misuse. This entailed, arming the drivers with smartphones without giving them access to all the features to prevent abuse such as installation of unwanted apps, data use and browsing on the web for personal use. TruckSumo wanted to ensure device security without spending additional resources on maintenance. TruckSumo needed a solution that locks the smartphones, so that data would not be used on non-essential apps.
TruckSumo knew that without the devices being locked, it would incur vast data coverage fees, unnecessary call charges and potentially have non-essential apps open that would conflict with driver logging apps which needed to always have priority. While the devices may have been designed for multiple use, TruckSumo did not want these new tools becoming distractions to the drivers while they are driving or working.
"With SureLock deployed on all mobile devices, we were able to launch our product quickly and save costs on the tech team. Our truck drivers also were able to use the smartphones without any assistance."
Solutions
TruckSumo was looking for a solution which could ensure that the drivers focus only on the intended purpose of receiving orders, picking up the goods and transporting them to the correct destination.
TruckSumo consulted a few development companies for different types of kiosk apps, but decided to go with SureLock from 42Gears as it met all its requirements. TruckSumo also wanted a solution that was already in the market and has the backing of a reliable support team.
42Gears SureLock had the features TruckSumo needed to lockdown the smartphones its drivers use. The neat features of SureLock was easy to install on all the deployed smartphones. SureLock also has an inbuilt option to export and import lockdown configurations and settings for making the task of configuring multiple devices with identical settings quick and easy. The superb solution allowed the centralized technology team of TruckSumo to remotely update the configuration files with cloud support and keep its drivers working with the same apps and prevent any unwanted apps from being accessed. With the implementation of SureLock, which took less than a week, the drivers were able to increase their productivity with quick turnaround time.
Results
With the implementation of SureLock, TruckSumo was able to launch its product quickly and helped them save costs on the tech team. SureLock also gave TruckSumo full control over applications installed on smartphones and made it easier for drivers to learn how to use a smartphone with limited icons.
TruckSumo now do not have to worry about its drivers being distracted. This has resulted in TruckSumo saving a considerable amount of money on cellular bandwidth and device maintenance.
Testimonial
"With SureLock deployed on all mobile devices, we were able to launch our product quickly and save costs on the tech team. Our truck drivers also were able to use the smartphones without any assistance."
Nithin Baalay,
Chief Technology Officer,
TruckSumo