Case Study - Humanitarian Aid and Technology Services

RedRose Offers Invaluable Crisis Tools with the Help of 42Gears
Business Overview
RedRose develops technology to help humanitarian aid organizations facilitate the provision of aid and support commerce in severely-disrupted economies.
RedRose offers the ONEsolution, a digital solution that tracks and coordinates the flow of resources, like cash or food assistance, when traditional infrastructure is not available.
Humanitarian aid teams can provide each beneficiary with a smartcard, and each vendor with an Android device, quickly enabling a virtual economy based on e-vouchers.
Background and Challenges
The high-intensity environments in which ONEsolution devices are deployed have some inherent challenges. RedRose looked for a device management solution that would help them mitigate several pressing issues:
1. Given that RedRose devices handle transactions of monetary value, these devices can be frequent targets of misuse or fraud.
2. Personnel operating the devices could use them for non-humanitarian purposes, creating a risk to data quality and undercutting efficiency.
3. Many RedRose devices are deployed in very remote areas with no reliable Internet connectivity, meaning that device management software would need to work entirely offline.
4. The ONEsolution relies on low-cost Android devices, sometimes running an old OS version, which could have issues running complex device management software.
The Solution
SureLock by 42Gears
RedRose chose 42Gears to help them because 42Gears software fulfills its needs while remaining affordable.
The organization also appreciates the emphasis that 42Gears places on strong customer support. 
In particular, 42Gears has helped RedRose implement SureLock, a device lockdown solution, on thousands of devices to be used around the world as part of the ONEsolution.
1. By securing system settings behind a password, RedRose prevents users from altering the way devices work, reducing data quality errors and avoiding possible fraud.
2. SureLock restricts devices to only pre-approved apps using the Android kiosk mode feature, allowing RedRose to ensure device users will remain dedicated to keeping humanitarian data safe.
3. Once configured with the proper SureLock settings, devices do not require an internet connection to remain in lockdown.
4. 42Gears designed SureLock to be compatible on a range of Android devices, letting SureLock run smoothly even on entry-level phones or old OS versions.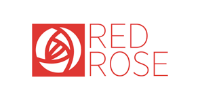 Industry: Humanitarian Aid and Technology Services

Location: Based in Ireland and Turkey with a global impact (including Nigeria, Syria, Guatemala, and many other countries) 
Products: SureLock
Operating System: Android 
Challenges: RedRose needed to help bring devices to struggling areas while minimizing fraud and keeping costs down.
Solution: SureLock allowed RedRose to lock down mobile devices to protect data while keeping the overall cost of device management low.
Benefits
1. By minimizing the risk of fraud, the ONEsolution helps humanitarian teams provide aid more effectively than ever before.
2. Device users work more effectively because SureLock has removed the potential for misuse. 
3. With SureLock, the ONEsolution can function in a greater range of remote locations with no internet connectivity.
4. By using an affordable lockdown solution that runs well on affordable devices, RedRose has made the ONEsolution a trusted platform, making it more appealing to potential partners.
Testimonial
"In the humanitarian industry flexibility, speed, and value for money are key. Humanitarian organizations are rapidly integrating technology and RedRose is supporting them to provide assistance to over 60 million people in need. 42Gears has provided us flexibility and speed to deploy a variety of devices quickly, and most importantly has provided our partners the right value for money."
Mary Cox,
Client Operations Manager,
RedRose