Case Study - Entertainment

Escape Room Zone Provides Thrilling Entertainment Experience With 42Gears
Business Overview
Escape Room Zone provides visitors in the American state of Michigan with the chance to experience a global phenomenon- the escape room.
Visitors find themselves in one of several themed spaces, with no apparent exit; in order to escape, they must find clues and solve puzzles.
Several locations also offer additional experiences, such as axe throwing and virtual reality escape rooms.
BACkground and challenges
The company provided Android kiosks on which guests would digitally check in and sign liability waivers.
These kiosks ended up posing some major challenges for Escape Room Zone:
The kiosks processed sensitive customer data, and if the kiosks were misused or compromised, this could result in data breaches and lost customer trust. 

Initializing and maintaining kiosks took a long time, to the point where the employee hours spent on kiosk management became a significant cost.

If kiosks malfunctioned and took a long time to repair, this could result in less time to enjoy the escape room experience; visitors needed to enter and leave the facility promptly at pre-scheduled times in order to facilitate crowdflow,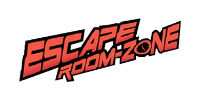 Industry: Entertainment
Location: Southeastern Michigan, USA
Products: SureMDM and SureLock
Operating System: Android
Devices: Lenovo Devices
Challenges: Escape Room Zone needed to use kiosks to facilitate crowdflow, but setting up, managing, and securing kiosks was difficult and time-consuming.
Solution: SureMDM and SureLock let Escape Room Zone easily export settings to new kiosks for easy setup, remotely monitor and control kiosks to keep them safe, and significantly lower payroll costs. 
The Solution:
SureMDM by 42Gears and SureLock by 42Gears
42Gears had the software that the Escape Room Zone needed to manage kiosks effectively and inexpensively.
The Escape Room Zone worked with 42Gears to implement SureMDM, the 42Gears device management system, and SureLock, the 42Gears kiosk lockdown solution.
Together, SureMDM and SureLock allowed the company to tackle its kiosk-related concerns:
SureLock allowed Escape Room Zone to enable Android kiosk mode to restrict guests to only pre-selected applications, while password-protecting settings menus to prevent anyone from changing settings.

SureMDM's support for importing and exporting settings via cloud and QR code made setting up kiosks much easier.

SureMDM's Remote Troubleshooting feature allowed the company to remotely manage and troubleshoot kiosks quickly if any issues arose.
Benefits
The Escape Room Zone is now very confident in its ability to secure customer data, making managers' work much less stressful. 

The company has substantially reduced its payroll costs, as the process of setting up, maintaining, and troubleshooting kiosks takes much less time than ever before.
Testimonial
"I don't have to service tablets anymore. They practically service themselves now thanks to 42Gears."
- Sean Cavanaugh,
  District Manager,
  Escape Room Zone